Ms Baxter designed 'Monty' in 2018 for an assignment at the University of Queensland.
'Monty' is a compost monitoring device and mobile app that optimises compost in a home or school by continuously tracking the decomposition data emitted by compost while the Monty Mobile app collects, quantifies and analyses all critical compost data to assess how healthy it is and how to improve it.
"The whole purpose is to just make sure all our food and organic waste is recycled back into our soil," Ms Baxter told Savings.com.au.
While in her final year of study, Ms Baxter entered a competition for a university grant.
"I applied for a competition and ended up getting $25,000 in starting capital. And that enabled me to actually make it a real company," she said.
"I think it's interesting, because not a lot of people actually applied for that competition. And I think that there are more avenues to early stage funding, very early stage funding, than people are aware of."
Startups in Australia are gaining momentum according to a recent report by global research company Statista.
"In less than a decade, Australia's technology startup sector has developed from an inconspicuous branch with very little activity to a thriving hub of people and investment. The startup ecosystem in Australia is now one of the fastest-growing globally," the 2020 report said.
The report shows Australia's startup rate is currently at 5.8%, sixth in the world.
Startups have gained momentum through companies and universities accelerating the early stages with grants and scholarships.
But for those lucky enough to gain initial funding, turning that into a profitable business is no easy task.
Below Ms Baxter revealed her tips and personal story on how she turned an idea into a profitable app and business that is now gaining serious momentum in the sustainability market.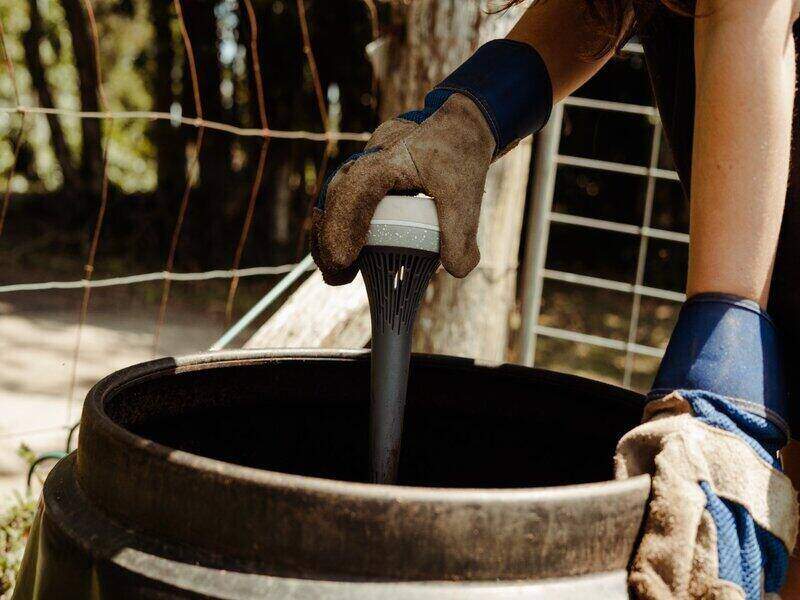 Monty Compost Monitoring Device.
How to turn an idea into a profitable startup
Shared office space
Monty Compost partnered with ACAC Innovation in 2020.
ACAC is an angel investment company that offers investment, mentoring and support to startups.
They also offer a free shared office space, where Monty is now based along with other ACAC startups.
Furthermore, not only does Monty save money by working in a shared work space with other startups, but they are able to support and collaborate with like-minded individuals.
"Just having a personal support network, because everyone is invested in just good people, like they're just good humans, that's the only way to describe them," she said.
"The other one is skills transfer. For example, Ashton [Tuckerman], she's head of marketing for another startup [Gathar] and she literally was so essential in helping us find and scope out our marketing position."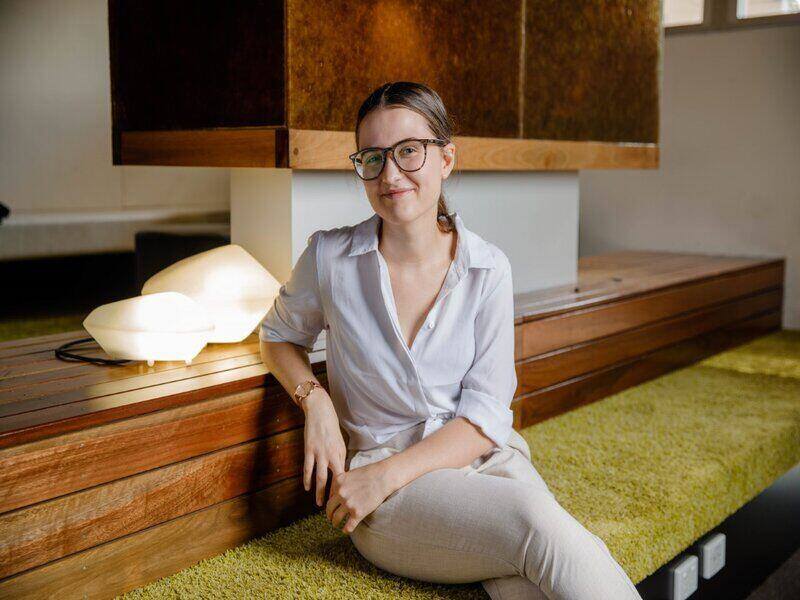 Ashley Baxter, Founder of Monty.
Salary sacrificing
Ms Baxter also told Savings.com.au that sacrificing your own lifestyle, and even salary, is necessary when in the early stages of starting a business.
"I've been notoriously thrifty," she said.
"A big example is that, it was only in this recent funding round of $500,000, that I actually took a salary.
"I've been living at home, I burned through all my savings to kind of make sure that I wasn't drawing from the startup funds.
"That was a big sacrifice for me - in your early 20s, and not being able to do anything, because you've got zero money.
"I think you have to be willing to give those sorts of things up to make it work."
Ms Baxter said that although sacrificing lifestyle in her early twenties was difficult, she has seen other startups make mistakes with their initial funding.
"I've seen quite a few startups where particularly the founding team are so frivolous with money. You don't need to pay yourself 100 grand a year," she said.
"If you're committing years of your life to starting something, you don't need to be having a very expensive sort of lifestyle."
Prioritise your spending
Gaining investments is a huge step for any startup or small business, but this capital then needs to be invested in order to grow the business. Deciding where this is going to be invested is essential to future success.
As Ms Baxter explained, there are some things that can't be compromised and some things that need to be cut.
"It's literally savings 101 - you have a finite amount of money, you need to identify the places that are just not essential at this point," she said.
"What makes that more important is because there are going to be expenses that you just cannot cut costs on.
"For example, we work with a couple of product partners - an industrial design firm, digital product design, an electrical engineer; they have their rights, and we need their expertise to make a good product.
"We need to employ people who are going to be the best to deliver the company like we can't cut on those costs."
Stretching the 'financial runway'
Ms Baxter said certain expenses can't be spared, but there are ways to stretch out these costs to make them more manageable.
"If you can delay payment for your next capital injection or after a financial year, so you can maximise a return on your tax, there are techniques there so that you can increase the amount of total cash flow at a certain point of time," she said.
"With the ATO, if you've got 10 grand that you owe on a BAS statement or something, you can put that on a payment plan for six months [and] you don't have to pay any interest on that.
"That drags out your runway for a lot longer."
Ms Baxter also also said the ATO has certain tax rebates for small businesses.
"There's this thing called the R&D[research and development] tax rebate, for example; it's a guaranteed 45% back from the government."
This tax rebate helps Monty by allowing them to invoice expenses over time to "lengthen the runway".
"Thinking strategically about when you're spending your money and what you're spending it on, is I think the best way to maximise the value you get out of every transaction," Ms Baxter said.
Investing in relationships
"If you have good relationships with your contractors and providers, oftentimes they'll work with your cash flow to adjust for it," Ms Baxter said.
"So for example, all our product partners, like industrial designers, have all been so incredibly flexible with invoicing dates.
"There have been like times when our industrial designers have been like, 'Look, we know that you're raising capital right now, we know you don't have the money right now. But you want to keep product development going, we'll set up a tab, you can pay it off once you've got capital', because we had focused on building that human relationship, rather than it just being purely transactional.
"So I think investing that sort of capital as well, is one way that you can delay or offset certain costs."
Ashley's Advice
Ms Baxter said that more than anything, a startup needs to understand cash flow, how to manage it, and how to cut costs.
"In early stage startups, you're just not gonna have any money, and even companies that get cash thrown at them - even if you were an early stage startup, and you've got a million dollars, that million dollars comes with expectations," she said.
Ms Baxter warned that startups aren't like the hit TV show Silicon Valley, and to remember there's nothing sexier than saving money.
For more info on Monty, visit montycompost.co
---
Advertisement
In the market for a personal loan? The table below features unsecured personal loans with some of the lowest interest rates on the market.
Lender

---

Fixed

Unsecured

N/A

More details

APPLY ONLINE

Low Rate Personal Loan Unsecured (Excellent Credit)

No ongoing or early exit fees
Flexible repayment options
Get quick decision. Funds in 24 hrs if approved

Variable

Unsecured

N/A

N/A

More details
Simplified Borrowing - 100% online process makes it easy to apply for a loan anytime, anywhere
Personalised Rates - Get a fair interest rate that's personalised to you
More than a loan - Behind the scenes is a friendly and dedicated team ready to answer your questions
Important Information and Comparison Rate Warning
All Images Supplied