Measures of economic health have been significantly downgraded as ongoing COVID lockdowns continue to shut down parts of the economy.
Commonwealth Bank economist Gareth Aird said gross domestic product (GDP) growth will fall by 2.7% over the three months to September (Q3), before lifting 1.9% in the December quarter.
"A deep contraction in GDP over Q3 '21 is now a fait accompli," Mr Aird said.
"It is the inevitable consequence of shutting down large parts of the economy. Employment will fall and unemployment will rise."
Mr Aird forecast the unemployment rate will peak at 5.6% in October 2021 and decrease to 5.2% by the end of the year.
"Our expectation is that in the absence of another JobKeeper style program the contraction in employment will be larger this time in Greater Sydney," he said.
"Given the lockdown will go for longer than the lockdown last year we forecast employment to contract by ~300k in NSW (the bulk of the fall will be Greater Sydney but there will also be some job losses in the rest of NSW).
"The significant majority of workers stood down in NSW will drop out of the labour force –there will simply be no jobs available for the vast majority of these workers."
ANZ senior economist Felicity Emmett said the more contagious Delta variant is a "clear game changer" and will heavily weigh on economic growth, with GDP predicted to fall by 1.3% in the September quarter.
The bank had previously forecast a 0.4% rise.
"This decline is based on the assumption that most restrictions in Sydney continue until the end of September, with a gradual easing through October," Ms Emmett said.
Consumer confidence nosedives
The worsening COVID situation in Sydney has people rattled, with consumer confidence plunging by 5.2% last week.
"The subindices that capture economic conditions and 'time to buy a major household item' are at their worst levels since early November 2020, highlighting some renewed caution of households – albeit nowhere near the lows seen in the early stage of the pandemic," ANZ Head of Australian Economics David Plank said.
"The four-week moving average for inflation expectations has been at or above the 4.0% mark for the past five weeks, cementing the return to pre-COVID levels."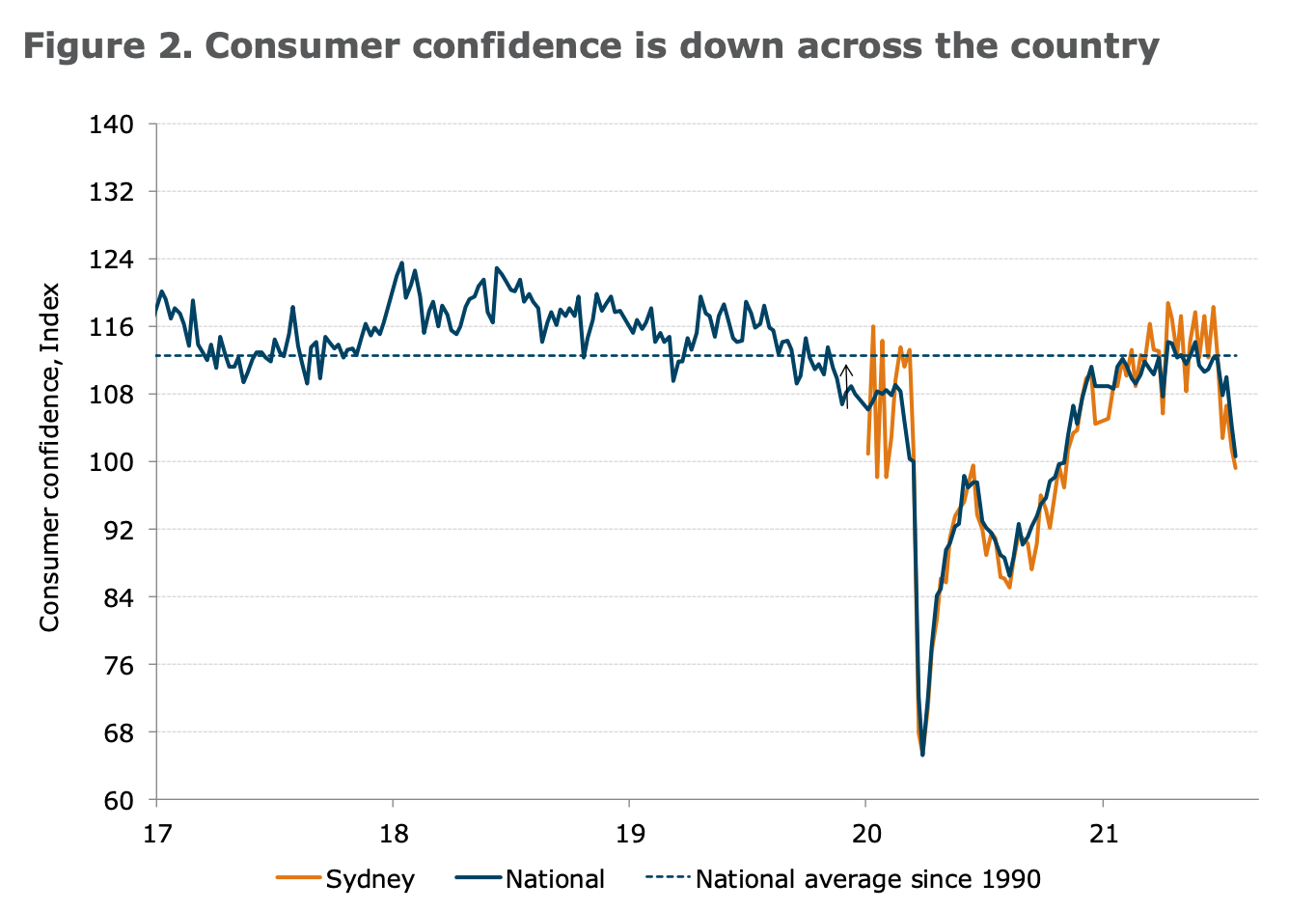 Source: ANZ/Roy Morgan Consumer Confidence
Meanwhile, household spending has taken a big hit, with ANZ card data showing that spending for the week to 24 July was the lowest since late April 2020, before the JobKeeper and JobSeeker supplements were first paid out.
With spending down, savings are up. CommBank predicts over the pandemic, households will have collectively saved 10% of GDP.
"Households will be armed with an unprecedented war-chest of savings that will continue to accumulate over H2 [second half] '21," Mr Aird said.
"Our forecasts for household consumption and income over H2 21 mean that the savings rate will increase from an already elevated level, which is likely to see additional savings accrue of ~$A60 billion.
"On our figuring this means that over the pandemic households will have put away $A200 billion above and beyond what is normally saved (10% of GDP)."
Photo by Szabolcs Toth on Unsplash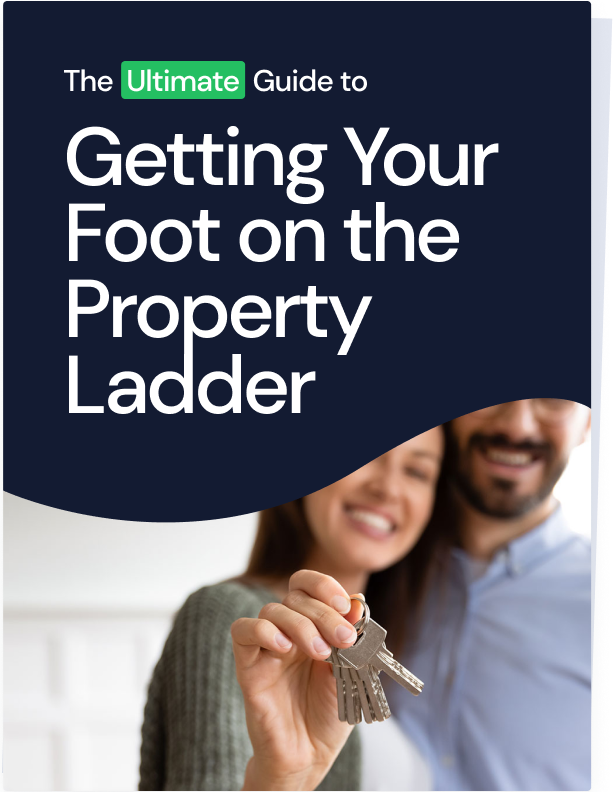 Ready, Set, Buy!

Learn everything you need to know about buying property – from choosing the right property and home loan, to the purchasing process, tips to save money and more!

With bonus Q&A sheet and Crossword!