The announcement, made in conjunction with state leaders, would prevent landlords from evicting tenants if they are unable to pay rent due to financial distress as a result of the COVID-19 pandemic.
Scott Morrison said communication between landlords, tenants and banks was key, with all parties needing to work cooperatively.
"We will be working on measures that will be encouraging you to do just that and to support you to do just that, but also to ensure that if you aren't going to engage in that sort of cooperative activity between banks, between tenants and between landlords, then the sort of support that you might otherwise expect to receive, you will not receive," Mr Morrison said.
"This is part of the hibernation approach where we want people bespoke, customised to their own circumstances to sit down and work these things out.
"There is no rulebook for this. We are in uncharted territory, but the goal should be shared."
Looking for a home loan for your investment property? Below are a handful of investment home loans with some of the lowest interest rates in the market.
Lender

---

Variable

More details

FEATURED

Refinance Only

Apply In Minutes

Unloan – Variable Rate Investment Loan – Refinance Only

A low-rate variable investment home loan from a 100% online lender. Backed by the Commonwealth Bank.
Important Information and Comparison Rate Warning
Tenants and landlords who haven't been caused financial distress by the pandemic are still expected to honour the leases and rental agreements.
Banks are expected to help carry the load by deferring mortgage repayments to home-owners, investment property landlords, and small to medium businesses, for six months.
Mr Morrison reinforced his message that these measures would likely run for that long.
"We're asking businesses to adapt to what is not a usual set of circumstances," he said.
"They must be sustainable because they will run for, we believe, at least six months and we want to be able to get everybody through. So we are seeking their support."
Treasurer Josh Frydenberg is expected to announce further support for businesses in the coming days, in the form of a $1,500 wage subsidy.
The individual states are also expected to announce more details regarding tenancy agreements early this week.
While the hospitality industry has been essentially shut down, the retail industry isn't faring much better.
Some big names that have announced temporary store closures include Myer, Country Road, Peter Alexander, Cotton On, and Michael Hill.
Real estate groups condemns lack of detail
Real Estate Institute of Queensland (REIQ) CEO Antonia Mercorella said while it supported a no eviction policy, the lack of details was causing anxiety amongst landlords and tenants alike.
"What we need is urgent action with clear directives right now for both commercial and residential tenants because there are far too many unanswered questions both businesses and people are still anxiously awaiting clarity on," Ms Mercorella said.
"The REIQ supports protective measures on evictions provided it is limited to cases where the full amount of rent is not able to be paid due to a result of the coronavirus (COVID-19)."
Ms Mercorella said for property owners, it's not just a matter of pressing pause on mortgage repayments for six months.
"Many mum and dad investors can barely cover the various costs associated with owning an investment property even with rent coming in so may not have any other choice but to sell their properties," she said.
"It puts many at risk of bankruptcy. Consideration also needs to be given to those self-funded retirees whose only source of income is derived from an investment property."
Ms Mercorella added that it wouldn't be possible for tenants and landlords to communicate unless real estate professionals were classed as essential.
"This is why it's so critical that the role of real estate professionals are endorsed an essential service so we are able to achieve what the Prime Minister is asking for – for property owners and tenants 'to sit down and come up with arrangements that enable them to get through this crisis.
"This is where the role of real estate professionals are needed more than ever as most tenants don't negotiate directly with property owners."
President of the Real Estate Institute of Australia, Adrian Kelly, echoed Ms Mercorella's sentiments, and said the Prime Minister's message raises more questions than it answers.
"Real estate agents are the middle persons who facilitate the agreement between landlords and tenants and manage it as well as the property," Mr Kelly said.
"There are some 70,000 property managers, principals, real estate agents and representatives across Australia. Tenants don't negotiate with landlords."
"We need to address the support of agents so that what the Prime Minister wants, in terms of landlords and tenants - finding a solution to get through the crisis, can be achieved."
How will the changes affect rent prices?
Domain Senior Research Analyst Nicola Powell told Savings.com.au that the current economc climate could see rents decrease in the short term.
"I think in terms of the rental market, I think what we're likely to see is that tenants will find that they have greater negotiating power because I think those landlords that have had a short term lease, will be opting for long term leases now," Ms Powell said.
"I think we will see an increase in rental listings and that will help to decrease rental prices, which obviously goes in the favour of tenants."
But Propertyology Head of Research, Simon Pressley told Savings.com.au that placing financial stress on landlords could see rents increase over the coming years.
"Communities need to remember that there's just as much potential for the personal income of a landlord to be unsettled by the repercussions of this virus as there is a tenant, Mr Pressley said.
"Covid-19 does not discriminate. Over recent years, landlords have already been dealt a series of blows.
"If they aren't afforded the sensitivity that they deserve now, there's a real risk of landlords getting out of the market which will cause a reduction in rental supply and higher rents in coming years."
---
---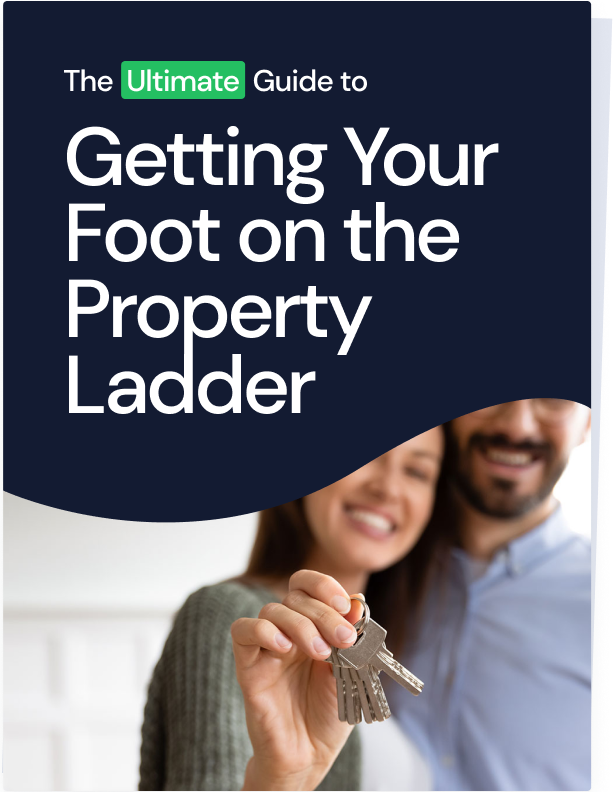 Ready, Set, Buy!

Learn everything you need to know about buying property – from choosing the right property and home loan, to the purchasing process, tips to save money and more!

With bonus Q&A sheet and Crossword!