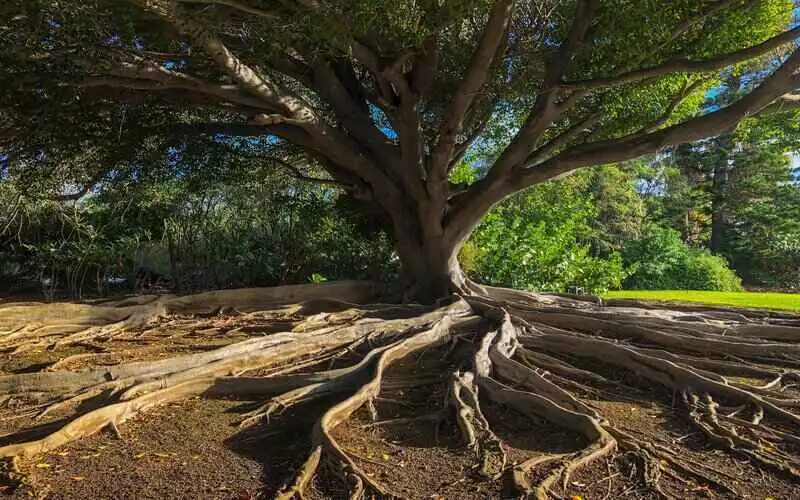 Australians spent more than $688 billion on property in 2021 according to new PEXA Insights data.
The Property and Mortgage Insights (PMI) report released today by PEXA Insights highlights an increase of 32% in annual growth for property sale settlement volumes, with more than 834,008 completed nationally in 2021.
The report also highlighted a shift in borrowing, as non-major banks won more new loans throughout 2021 compared to the major banks.
PEXA Insights' Chief Data and Analytics Officer Scott Butterworth said the battle for business in mortgages is set to heat up in 2022.
"Despite the major banks winning market-share through 2020, non-major banks have managed to improve their position and arm-wrestle market share in new loans back away from the majors in 2021," he said.
"With interest rate movement assumed by many commentators to be imminent, the battleground for both new loans and refinances is expected to heat up during 2022.
PEXA Insights Head of Research Mike Gill told savings.com.au the major banks were able to grow their net mortgage position for new loans with highly competitive rates in 2020, particularly for fixed rate loans, which were significantly below variable rate loans at the time.
"The 'battleground' for new loans has shifted from fixed rate loans to variable loans," he said.
"Fixed rates have increased since 2020 with the market beginning to factor in interest rate rises in the latter half of 2022.
"Moving forward, we expect buyer preference to shift to variable rate loans and competition intensifying in this space.
"All eyes are on the RBA and whether they see fit to raise interest rates before 2024 as previously announced.
"The possible flow on effect of increasing interest rates could be reduced transaction volumes. This could ultimately result in lenders competing for a smaller pool of new loans."
Non-major banks now lead the majors in all states except NSW and Victoria.
In terms of settlements through the year, Queensland led all states at 232,824 yet NSW led in terms of value - $262 billion.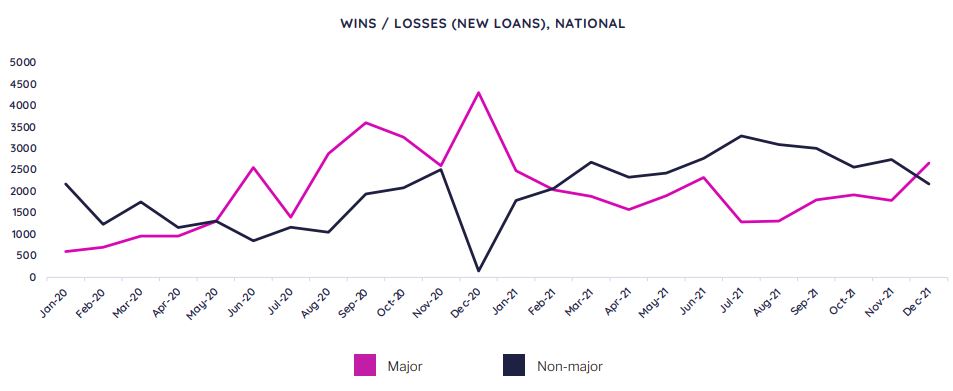 Source: PEXA
State by state insights:
Queensland
For the first time on record, Queensland recorded the most sale settlements of any jurisdiction in 2021 with 232,824, up 41% from 2020 and up 59% from 2019.
The aggregate value of all sales was $158.5 billion, up 76% from 2020 and up 116% from 2019.
Surfers Paradise was the most popular postcode in the state for settlements with 3,302, followed by Urangan with 3,079 – both postcodes made the top 10 nationally.
New South Wales
With individual property prices continuing to skyrocket in the state, New South Wales again generated the highest aggregate value of sale settlements across the nation, with more than $262 billion settled in 2021, up 54% from 2020 and up 78% from 2019.
New South Wales saw the lowest year-on-year growth in volume of sale settlements with 228,657, up 25% from 2020 and up 36% from 2019.
Box Hill was the only postcode to make the national top 10 for property sale settlement volume, with 4,509 settled in 2021.
Victoria
The state recorded more than 220,400 properties settled in 2021 (up 28% year-on-year), worth $186 billion settled in 2021 (up 50% from 2020).
Victorian growth regions dominated the national top 10 postcodes for sale settlements, with Truganina leading the way ahead of Craigieburn, Werribee, Cranbourne, Rockbank and Clyde.
Western Australia
Western Australia recorded strong growth in property sale settlements in 2021 with 94,416, up 41% from 2020 and up 71% from 2019.
The aggregate value of all sales was $51 billion, up 57% from 2020 and up 78% from 2019.
Mandurah made the national top 10 for high growth postcodes, recording 3,120 in 2021.
South Australia
South Australia recorded another consistent year of growth in property sale settlements in 2021 with 57,615, up 27% from 2020 and up 38% from 2019.
The aggregate value of all sales was $31 billion, up 47% from 2020 and up 77% from 2019.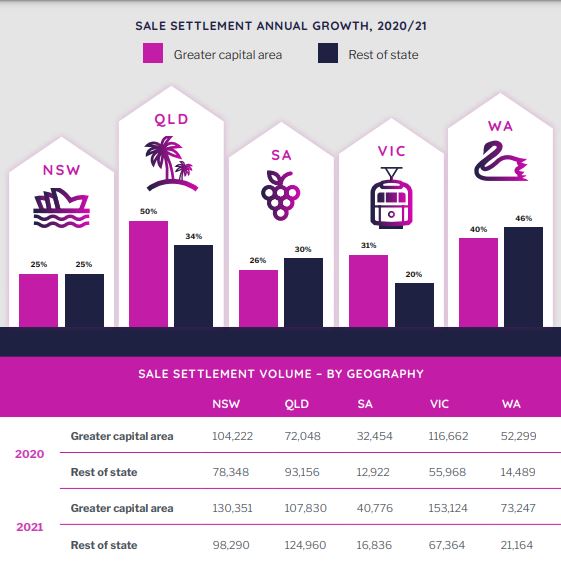 Source: PEXA
---
Image by Emma Gossett via Unsplash