Just one month after a Grattan Institute report saying the private health care system has become increasingly unfair and costly, data from APRA shows the proportion of the population with basic hospital cover dropped to 44.2% – its lowest level since 2007.
The figures also revealed health insurance premiums rose almost 2.8% over the June quarter, one again outpacing inflation and wage growth which remains stagnant at 1.6% and 2.3% respectively.
The Grattan paper found that private health insurance premiums have risen 30% since 2010/11 – but wages have only risen 8%.
Australians are paying an average $315 out of pocket every time they go to the hospital as a private patient – up 1.9% compared to the same time last year.
Gap fees for specialists averaged $151 but varied depending on where you live. Canberrans are charged the most in the country for specialists, paying an average gap fee of $271, followed closely by those in New South Wales ($209) and those in the Northern Territory ($203).
Those who live in South Australia pay the least, under $70.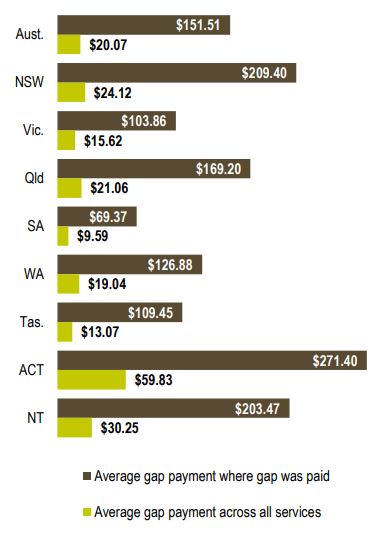 Private Healthcare Australia chief executive Rachel David said rising healthcare costs were being fuelled by "an ageing population, increased use of health services and the rising cost of medical technology".
"Without further reforms to address rising healthcare costs, people will be forced into the public system," Ms David said.
The President of the Australian Medical Association Dr Tony Bartone said the figures could spell disaster for the public health care system.
"This is a continuation of the same trend, the same spiralling down trend we've been referring to for many months now," Dr Bartone said.
"We need to address the issues underpinning this decline to ensure equity and access to the public health system. Our public health system is predicated on a specific amount of work being done on the private health system – that is relieving a lot of pressure on public systems.
"If that was to fall over tomorrow, that would create an enormous burden, an enormous burden the public system could not cope with."
The number of young people with private health insurance fell by 28,000 people in the 12 months to June 30 – despite insurers offering 10% discounts for 25 to 29-year-olds.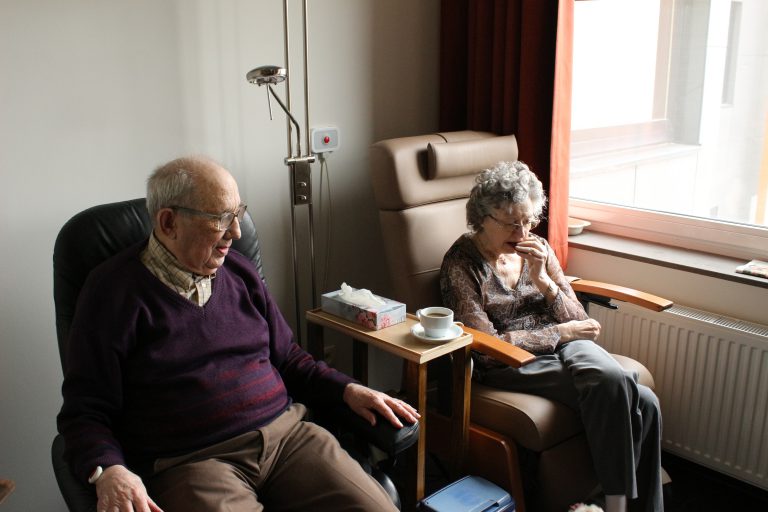 Grattan Institute health economist Stephen Duckett said benefits paid to young people with private health insurance was about half of those paid to fund members annually.
"So even with a 10% discount, it's still a bad deal," Mr Duckett said.
Mr Bartone said Australians wouldn't be ditching their cover if private health insurance was good value for money.
"Australians are very clever. They certainly realise when they're being sold a dud and that's why they are dropping out," he said.
But Ms David pointed out the number of benefits paid had risen 3% in the past quarter.
"This again confirms the fact private health insurance delivers value for money, particularly for those who commit to it for the long haul."
Ms David said the only way to bring down costs was by "addressing waste in the system" and "regulate inflated prices".
"Removing red tape to allow insurers to fund more care out of hospital will also reduce costs," Ms David said.
"We know that out of pocket costs are a major issue for consumers and that greater transparency on cost is needed."
---
---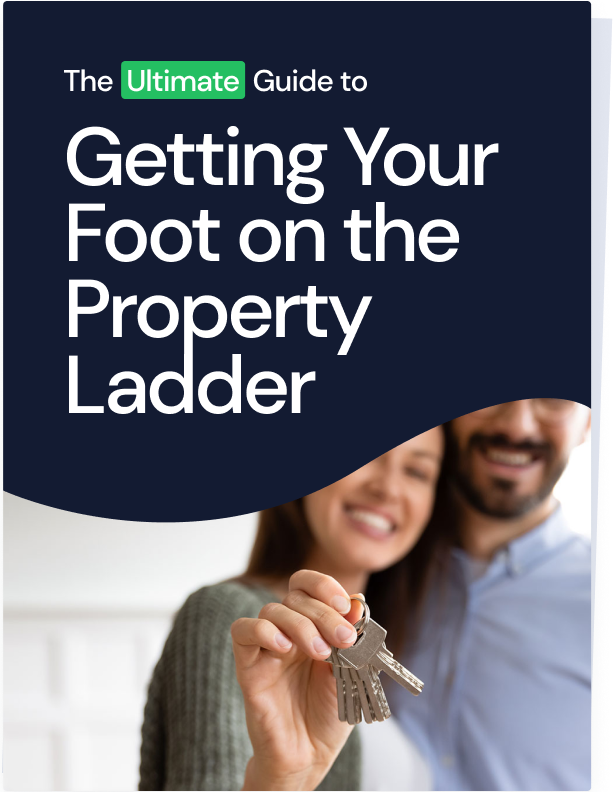 Ready, Set, Buy!

Learn everything you need to know about buying property – from choosing the right property and home loan, to the purchasing process, tips to save money and more!

With bonus Q&A sheet and Crossword!