Commissioner Hayne released his final report on the Royal Commission into Misconduct in the Banking, Superannuation and Financial Services Industry on Monday afternoon, listing a total of 76 recommendations.
Most of these recommendations have been received positively by the wider community, with Treasurer Josh Frydenburg fully accepting 75 of the 76 recommendations in principle.
However, the one recommendation Mr Frydenburg refused to commit to pertains the proposed changes to mortgage broking.
Commissioner Hayne recommended several changes to how mortgage brokers operate:
The borrower, not the lender, should pay the mortgage broker a fee for acting in connection with home lending
Trailing commissions for mortgage brokers should be axed
Mortgage brokers will now be required to "act in the best interests of the intending borrower"
Mortgage brokers should be subject to and regulated by the law that applies to financial advisers
Trail commissions are ongoing payments made by banks to the broker for the length of the home loan – the bigger the home loan the bigger the commission.
Previously, these commissions have led mortgage brokers to not act in the best interests of customers, signing them up to more expensive loans to the benefit of the broker.
Commissioner Hayne described these trail commissions as "money for nothing" on new loans.
"Why should a broker, whose work is complete when the loan is arranged, continue to benefit from the loan for years to come?" Mr Hayne said in his report.
The changes proposed would involve the borrower paying an upfront fee for mortgage brokers' services, and will slowly be phased in over two to three years.
It's poised to be a massive shakeup to the $2.1 billion mortgage broking industry, and the news hasn't been positively received by all.
How have mortgage brokers responded?
Perhaps unsurprisingly, mortgage brokers haven't responded warmly to the proposed changes.
Peter White, managing director of Finance Brokers Association, said in a statement that the final reports was "a very, very bad outcome that has the risk of huge unintended consequences for home loan borrowers."
"Potentially interest rates are going to go up (by 10 basis points, 20 basis points) to compensate for the increased cost," he said.
"The borrower doesn't win from any of this, all it's done is increase the cost of someone getting a house."
Mr White then went on to say that this could "destroy some 20,000 small businesses for the monetary gain of the big banks".
"Commissioner Hayne wants to hand even more power to the big banks and eliminate competition, which is a ridiculous scenario and shows just how out of touch he is when it comes to brokers.
"If a user-pays model was implemented, we know that most borrowers wouldn't pay, and banks would make more money and standards would drop further."
I'm just going to have a little moment here.
I have worked my arse off in the last 5 years to be where today. Essentially from entry level admin to a fully qualified Broker. I have never felt so flat about my job security and future in the industry until today. Thanks #BankingRC

— N (@Miss_N159) February 4, 2019
Prior to the final report, about 60% of Australia's mortgages were settled through the country's 20,000 registered brokers.
The treasurer's response
Treasurer Josh Frydenburg initially refused to commit to the proposed mortgage broker changes, stating that previous financial inquiries had recommended against such a move.
In his address to parliament house following the public release of the report, Mr Frydenburg said the Government will review the implications of moving to a borrower pays remuneration structure in three years time, and that trail commissions and volume-based bonuses will be banned from 1st July 2020.
The treasurer said the following in his address regarding mortgage brokers:
"Effectively, if you would take that business out of the hands of mortgage brokers who are (inaudible) right across our community, you would be giving it to the big banks.

"And let me just read to you what the Productivity Commission recently said of such a change if it was to take place: "the cost to competition would be high, consumers would desert brokers, smaller lenders and regional communities with few or no bank branches would suffer more than larger lenders".
.@leighsales: Was the coalition wrong to strenuously oppose the #bankingrc for as long as it did?@JoshFrydenberg: Oh we can debate for hours what Labor failed to do-@leighsales: -No, I'm asking about you. @JoshFrydenberg: I'm looking to the future. #auspol #abc730 pic.twitter.com/v73q8Ur9O6

— abc730 (@abc730) February 4, 2019
The little guys
The Customer Owned Banking Association (COBA) had previously warned against a "one-size fits all" approach to regulation, stating that such changes would adversely affect smaller lenders more than the big banks.
In its response to the final report, COBA welcomed most of the recommendations but expressed concerns about how the proposed fee model would affect its member businesses.
"The broking channel is an important one for many smaller lenders. We are keen to proceed with caution to ensure that there is no adverse impact on consumers' access to lenders and that competition in the home lending market isn't eroded," COBA CEO Michael Lawrence said.
"It is critically important that the focus on competition is not lost. We have a banking market that is dominated by four major players, who throughout the Royal Commission have proved that their focus is not always in the customers' best interest.
CEO Mike Lawrence on @SkyNewsAust with @Staceylee_ talking about the importance of #ProportionateRegulation ahead of the release of the #BankingRC final report today #MoreThan4 pic.twitter.com/NswMYzYZef

— COBA (@CustomerOwnedBA) February 4, 2019
Hayne rejects claims changes will be disruptive
Despite the opposition, Commissioner Hayne has rejected claims that his proposed changes would be too disruptive, citing similar changes made in the Netherlands in 2013 that did not adversely affect the mortgage broking industry.
"The present system of remunerating mortgage brokers is conflicted remuneration," the report says – Hayne found that all too often the broker's first loyalty was to their own interests, and not the best interests of their clients.
Any borrowers fees paid would be paid out of the principal of the loan, although he did not specify how this fee would be structured.
Mr Hayne has called for a working group, led by the Treasury, to monitor and adjust his proposed remuneration model and how it affects competition between lenders.
For feedback or queries, email will.jolly@savings.com.au
---
---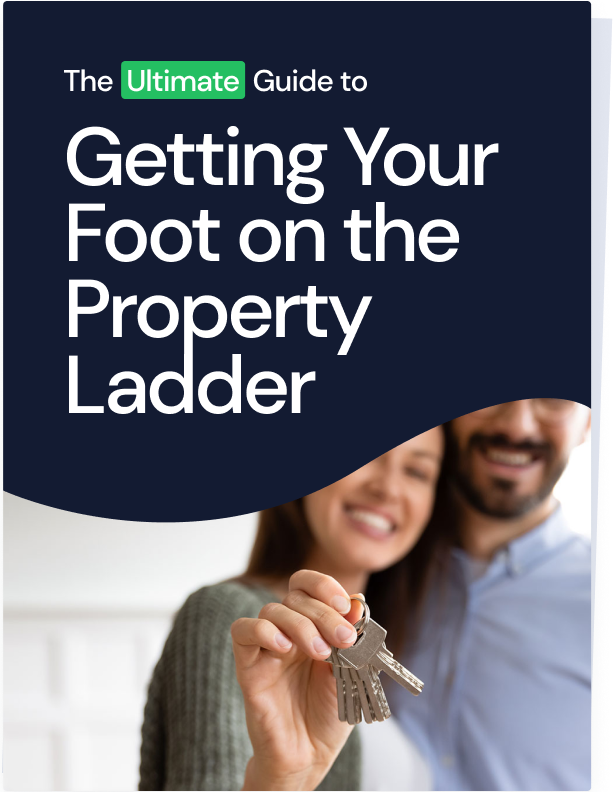 Ready, Set, Buy!

Learn everything you need to know about buying property – from choosing the right property and home loan, to the purchasing process, tips to save money and more!

With bonus Q&A sheet and Crossword!