Data from the security and anti-virus platform, based on a survey of 1,010 Australians, revealed the extent of the 'scamdemic' currently facing Australians, with one in five (19%) being targeted by scammers at least once a day.
Historically, the main avenue by which scammers have targeted their victims is through email, however that risk has now spread widely to multiple communications channels and platforms.
The research shows scams are reaching Australians predominately via email (78%), text message (75%), phone calls (66%), messaging services such as WhatsApp or Facebook Messenger (36%), and social media (31%).
Despite the data showing that most Australians (84%) believe they can identify a scam, with three in five (61%) confident they wouldn't fall victim to one, the Australian Competition and Consumer Commission's (ACCC) Scamwatch says otherwise.
By July, Australians had reported over $366 million lost to scams in 2022 alone, compared to $323.7 million over all of 2021 - a marked 84% increase on 2020.
Cyber security expert at Avast Stephen Kho said there is a disconnect between Australians' perceived confidence to identify a scam, and the increasing amount of money being lost to scams each year.
"In reality this is being further fuelled by our own fear of embarrassment, with half (50%) of Australians admitting they would feel embarrassed if they fell for a scam despite the prevalence and sophistication of some of these scams, as scammers get sharper with their tools and scams become increasingly more targeted to individuals' situations." Mr Kho said.
"The vast majority of Australians (85%) agree that there needs to be more education around how to avoid falling for a scam."
This has resulted in Avast creating the Scamdemic Centre, an online platform dedicated to educating the public on scams.
How to spot a scam
Australians believe there are three main reasons why scams are becoming increasingly more difficult to spot.
Nearly three quarters (73%) believe it's because advanced technology is more readily available to scammers, while 62% say it's due to the increasing number of ways scammers can gain access to their victims' personal information (text, email, social media).
Six-in-ten think it's due to people sharing too much information online, making them 'easier' targets for cyber criminals.
Cyber security expert at Avast Stephen Kho, has shared his tips to help to spot a scam:
The sender's name is vague, and the email address is long or convoluted

The sender's phone number is international or an unknown local phone number

The email or message is attention-grabbing or alarmist

The call you have received is from an unknown number with a robo speaker

The email or message urges immediate action of some kind

The email, message or call cites some pretense for seeking your personal information, including asking you to log in or confirm your details on a website

The email or message requests payment or a transfer of funds

The email or message urges you to click hyperlinked text or a link without clarifying where you are clicking
New 'Hi Mum' scam alert - The ACCC's warning
The ACCC's Scamwatch has also issued an alert, urging the public to be aware of the newest type of scam to hit the market - the 'Hi Mum' scam.
Over the past seven months, more than 1,150 Australians fell victim to the so-called "Hi Mum" scam - with total reported loses of $2.6 million.
The majority of these scams were reported in June and July 2022.
The scam comes in the form of phone messages, where victims are contacted usually through WhatsApp, from an apparent family member or friend claiming they need help.
The posing scammer will pretend to have lost or damaged their phone and are supposedly making contact from a new number.
Once they have developed a rapport with their target, the scammer will ask for personal information such as photos for their social media profile or money to help urgently pay a bill, contractor or replace the phone.
These requests appear to validate the lie of a lost or broken phone, justifying that the funds are needed because they temporarily can't access their online banking account.
Some messages will just say "it's me," while in other cases the scammers seem to have contact information and will actually use the name of the person they are impersonating.
ACCC Deputy Chair Delia Rickard said the explosion in the number of 'Hi Mum' scams should come as a warning to Aussies to be wary of messages from unknown numbers claiming to be family or friends.
"Scammers will stop at nothing to get your personal details or money and this particular scam is designed to pull your heartstrings," Ms Rickard said.
"It's important to stop and think if you get a message, especially on WhatsApp, because chances are it's not your family member or friend – it's a scammer."
The ACCC is urging people who receive suspicious messages from a number they don't recognis to independently verify the contact.
"If you're contacted by someone claiming to be your son, daughter, relative or friend, start by calling them on the number already stored in your phone to confirm if it's no longer in use; if they pick up – you know it's a scam," Ms Rickard said.
"If unable to make contact, you should try a secondary contact method to verify who you're speaking to.
"If you still can't contact your family member or friend, consider asking a personal question a scammer couldn't know the answer to, so you know the person you are speaking to is who they say they are.
"Above all, never send money without being absolutely sure who you are sending it to."
More than two-thirds of family impersonation scams have been reported by women over the age of 55, accounting for more than $1.4 million in losses.
If Australian's believe they may have fallen victim to a scam, they should contact their bank as soon as possible as it could be possible to find where the money went.
People who detect a scam, regardless of whether they have lost money, should report it on the Scamwatch website at scamwatch.gov.au.
Image by Timur Weber via Pexels.
---
---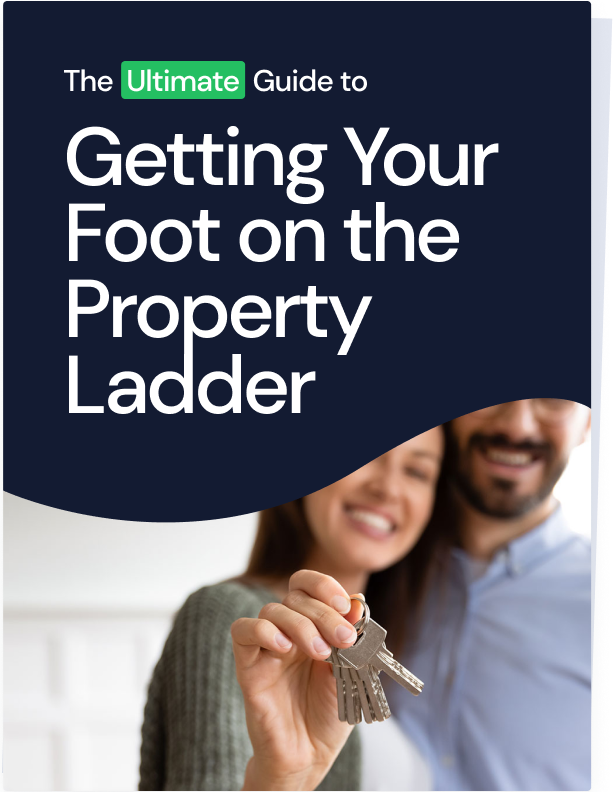 Ready, Set, Buy!

Learn everything you need to know about buying property – from choosing the right property and home loan, to the purchasing process, tips to save money and more!

With bonus Q&A sheet and Crossword!