In June 2019, Australia's median national house price was down 8.4% from its peak in 2017.
But this appeared to be the bottom of the downturn, with the median price recovering 4.7% from that point through to the end of November - surging 1.7% in November alone, according to CoreLogic.
Sydney and Melbourne have driven much of this turnaround, and for the first time since April 2018, annual housing growth turned positive.
The table below displays some of the lowest-interest variable rate home loans currently available in Australia for owner-occupiers making principal and interest repayments.
Lender

---

Variable

More details

4.6 Star Customer Ratings

Includes Nov RBA Rate Increase

loans.com.au – Variable Home Loan (LVR < 90%)

Variable

More details

FEATURED

Unlimited Redraws

ubank – Neat Variable Home Loan (Principal and Interest) (LVR < 60%)

No annual fees – None!
Get fast pre-approval
Unlimited additional repayments free of charge
Redraw freely – Access your additional payments when you need them
Home loan specialists available today

Variable

More details

ANZ – Standard Variable Home Loan (Principal and Interest) (LVR < 80%)
Immediate cashback upon settlement
$2000 for loans up to $700,000
$4000 for loans over $700,000
Important Information and Comparison Rate Warning
Propertyology Head of Research Simon Pressley believes dwelling prices will continue to climb over the coming years
"Propertyology forecasts growth in median dwelling prices over the next five years to be superior to the last five years and more widespread, as opposed to being concentrated on a select few locations," Mr Pressley said.
However, he labelled it a "futile exercise" to predict property price growth for the next year.
"There is nothing orderly about Australian property markets right now. Wild swings from a deep downturn at the start of 2019 to (sugar-fix) boom conditions by the end of the year is the definition of an unstable market," he said.
"The external interferences of major policy changes over the last few years have been significant, and one suspects there'll be a couple more."
CoreLogic predicts house prices will still trend higher throughout 2020, but at a lower pace compared to 2019.
"Lower interest rates should support housing demand, however, lower rates could possibly dent confidence as households spooked by concerns around the economy and household finances," CoreLogic's head of research Tim Lawless said.
Look to markets with the strongest fundamentals
Much of the media attention regarding housing has been placed on property values and auction results, but Mr Pressley says you should look beyond these "short-sighted" indicators.
"Auction clearance rates and a quarterly change in median property values are outcomes, they are not fundamentals," he said.
"Within a year or so, these current stimulatory policies will be gone and Australia's best performed property markets over the next few years will be the ones that today have the strongest fundamentals."
According to Mr Pressley, fundamentals to watch out for on the supply side are low or falling vacancy rates and a stagnant building approval pipeline.
While on the demand side, he recommends watching out for:
Improving local economic conditions
A growth in job advertisements
Accelerating internal migration
Local policy changes that support job creation
Stable governments and evidence that local industries are expanding
Look outside the biggest cities
While Sydney and Melbourne caused much of 2019's house price growth, they mightn't represent the best buying opportunity in 2020.
According to Mr Pressley, Hobart could be the choice pick among the capital cities, as it has the strongest fundamentals.
"The latest ABS economic data now has the Tasmanian economy as officially Australia's fastest growing while housing supply is literally at crisis levels," he said.
"Propertyology expects Hobart to produce strong growth in both property prices and rents for some time yet."
CoreLogic predicts Brisbane and Perth will see an acceleration in value growth over the next year, thanks to "improving demographic trends".
Non-capital cities worth a shout too
Propertyology has long championed looking beyond the capital cities to regional areas as well as some of the nation's smaller cities like Geelong and Newcastle, just to give some examples.
And this doesn't seem set to change in 2020, with Mr Pressley saying the best-performing property markets in 2020 will be in several non-capital city locations.
"There's some incredibly low vacancy rates out there at the moment, the local economies in some regional cities are strong that they have labour shortages, migration is strong, and housing is still very affordable," Mr Pressley said.
CoreLogic's 2020 outlook also says areas outside capital cities are likely to see "diverse conditions".
"The satellite cities adjacent to the largest capitals, such as Newcastle, Wollongong and Geelong are likely to benefit from an overflow of demand as buyer seek out affordable housing options in areas with a diverse economy as well as commuting options into the major cities," Corelogic's head of research Tim Lawless said.
2019: A year in review
CoreLogic has also produced a "best of the best" year in review for Australia's property market, and according to Mr Lawless, 2019 will go down as the year when new property market records were set.
"In 2019 we saw the housing market move through the largest & longest correction on record, followed by a fast-paced rebound in values through the second half of the year," he said.
"Housing turnover fell to record lows in 2019, as did new advertised stock levels. Interest rates reduced to levels previously unseen, while the concentration of investors in the market also plumbed new depths."
The record lows spotted in 2019 include:
The largest & longest decline in capital city home values came to an end in June 2019 (-10.2% over 21 months)
One of the fastest recovery cycles ever seen, with Sydney and Melbourne values 9.5% higher now since finding a floor in May
Lowest housing turnover on record with only 4% of homes transacting over the year
The lowest home loan interest rates on record
The biggest five-year change in values seen was 10.6% in Risdon Vale, Hobart, while the biggest 12-month change in value was 19.6% in St Kilda, Melbourne.
In fact, seven of the 10 best performing suburbs growth-wise were in Sydney and Melbourne, with a median value of at least $1.1 million.
"2019 will see the housing market end the year in positive annual growth territory, with capital city home values likely to be around 2.2% higher over the full calendar year; a remarkable difference from 2018 when capital city housing values were down 6.1%," Mr Lawless said.
---
---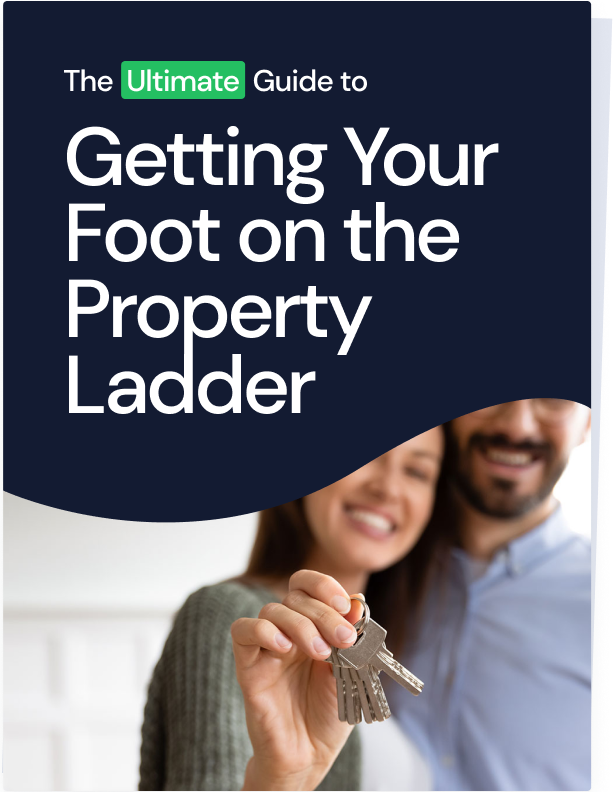 Ready, Set, Buy!

Learn everything you need to know about buying property – from choosing the right property and home loan, to the purchasing process, tips to save money and more!

With bonus Q&A sheet and Crossword!