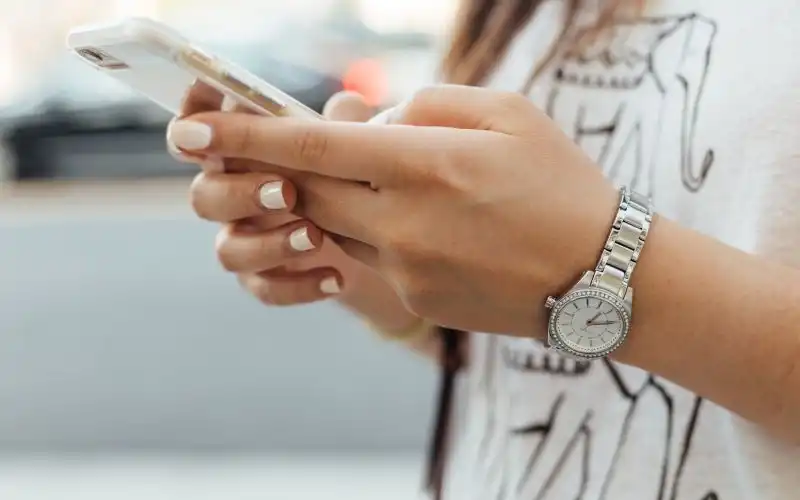 You've no doubt seen 'BPAY' as a payments option by now, but what is it, and how does it work?
Nowadays, Australians are presented with a variety of payment options. Cash, debit card, credit card, direct debit, buy now pay later, PayPal, and yes, cheque, just to name a few. Australia is one of the world's leading countries when it comes to payment market maturity and variety. BPAY is essentially another way to pay for some goods and services, but what is it exactly, and how does it work?
In this article…
In the market for a personal loan? The table below features personal loans with some of the lowest interest rates on the market.
Lender

---

Fixed

Unsecured

N/A

More details

FEATURED

APPLY ONLINE

Low Rate Personal Loan Unsecured (Excellent Credit)

No extra repayment or early exit fees
No ongoing fees
Up to $75,000 in loan amounts
Funding approved within 24 hours

Variable

Unsecured

N/A

N/A

More details

FEATURED

NO ONGOING FEES

Plenti Personal Loan (Excellent Credit Rating) (Variable)

No application fees
No ongoing fees
Apply online

Fixed

Unsecured

N/A

More details

FEATURED

CHECK YOUR RATE IN 2 MINUTES

Unsecured Loan (Excellent Credit)

No ongoing fees
No early exit charges
Apply online

Fixed

Unsecured

N/A

More details

FUNDING WITHIN 24 HOURS

Liberty Personal Loan (Excellent Credit History)

2-min rate estimate
Flexible repayments
No monthly, ongoing or early repayment fees
No extra repayment or early exit fees
No ongoing fees
Up to $75,000 in loan amounts
Funding approved within 24 hours
*Comparison rates based on a loan of $30,000 for a five-year loan term. Warning: this comparison rate is true only for this example and may not include all fees and charges. Different terms, fees or other loan amounts might result in a different comparison rate, Rates correct as of June 25, 2022. View disclaimer.
What is BPAY?
As the name might suggest, 'BPAY' is essentially short for 'bill pay'. BPAY is an easy and secure way to manage your bills with one payment method all through your online or mobile banking. BPAY has been in business for more than 20 years, and is available across more than 150 banks and financial institutions. An additional 60,000 businesses also offer BPAY as a payments option. It is also available with other bill payment innovations such as Sniip. Really, it's become as ubiquitous as cash or a debit card.
A recent survey commissioned by BPAY shows nearly three in four Millennials are frustrated with managing direct debit payments. Nearly a third are also worried about not having enough money in their account when direct debits are processed. With BPAY, a lot of that hassle is eliminated, so how does it work?
How does BPAY work?
BPAY is most often presented as an option when it comes time to pay some bills. You've most likely seen the logo on your phone or internet bill, or your electricity/gas bill. Unlike direct debit, when you pay with BPAY you are in control - you control exactly what you spend, and securely too.
Usually when a bill comes in and it's time to make a payment, you head to your online or mobile banking portal. From there, you click on 'Pay' or 'Transfer' or whatever your institution's terminology is, and BPAY is usually presented as an option. Then, you enter the payee's biller code, and your unique customer reference number.
You can see in the screen grab below my internet bill from Optus - I've whitened out the customer reference number, so don't go paying my bills heheh.
BPAY View
BPAY also offers a service called 'View'. Quite simply, using View, bills are delivered directly to your bank account, so your bills don't get lost in your email inbox or in the mail. This makes it possible to keep it all in one place for easy payments. Note that some institutions might not have this feature - so double check your bank account to make sure.
BPAY Processing Times
If your payment is made on a bank business day before 6pm (Sydney/Melbourne time… of course), it will be debited from your account instantly, and processed that day. The biller is required (under BPAY's rules) to treat your payment as being received on that same day. However, if you make a payment on a weekend, public holiday, or after 6pm, it will likely be processed the next business day. As you might expect, Christmas and Easter might present some interesting hurdles, so plan your bill payments accordingly.
BPAY compared to other payments options
When it comes to paying bills, there are a whole host of payment options, and frankly, BPAY comes out on top in a lot of scenarios.
Pros
It's cheaper than other payments: Paying bills via debit or credit card often attracts a fee of 1% or more, and so too does paying via Australia Post, for example.

You are in control: Unlike direct debit, payment is in your hands with BPAY. With direct debit, you are essentially giving your payee permission to take money out of your account. Stopping that usually requires a call to the payee, which can be a pain.
Cons
Not automatic unless you set it up that way: As you are in control, BPAY bill payments are not automatic unless they are set up that way. However, this is usually able to be done in seconds through your online or mobile banking portal.

Limited recourse for refunds: Your bank can't get a refund for a BPAY payment if a business doesn't deliver. This is at odds with say, credit cards and PayPal, where the institution goes into bat for you - but you usually pay accordingly with the fees they charge to transact through them.
BPAY Biller Code Lookup - Popular Brands
Telstra Corporation Ltd - 23796

Optus

Mobile - 3079

TV/Net Cable - 3087

Vodafone Postpaid - 5225

Origin

Electricity - 747428

Gas - 747436

LPG (Qld) - 5660

EnergyAustralia - 3111

AGL Electricity & Gas - 208868

Woolworths

Woolworths Limited - 187997

Credit Card - 17574

Ezy Banking - 24448

Mobile - 646745

Coles

Target Group Card - 8730

KMart Group Card - 8813

Coles Mastercard - 8862

Coles Insurance Claims - 275057
These details were correct at time of writing. If in doubt, check the BPAY website, or confirm the biller code on your bill.
---
Photo by Paul Hanaoka on Unsplash