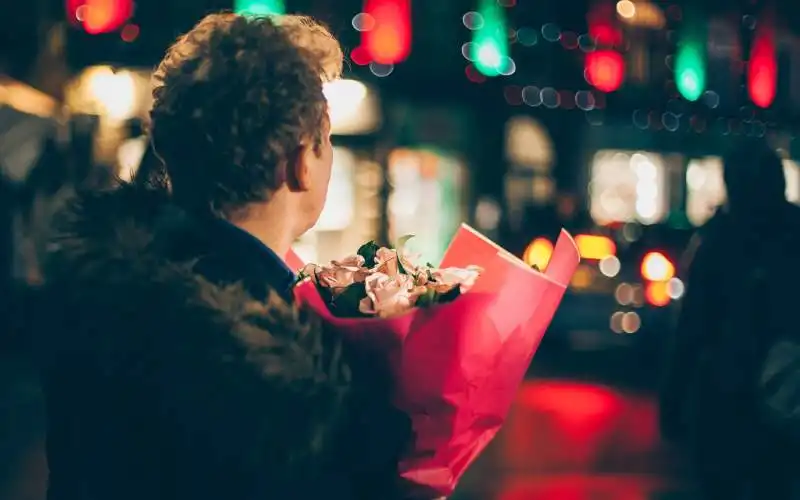 Not even a global pandemic or recession can kill Valentine's Day, with most Aussie couples still planning to spend the same amount as last year.
ME Bank's latest 'Love and Money' survey found 67% of Australians in relationships will be spending the same as last year's celebrations despite COVID-19.
Only 27% of couples said they were planning to spend less this year, while 6% are planning to spend more than last time.
"Despite many Australians being generally more cautious with their spending due to the impacts of COVID19, it's clear many loved-up Australians still value spending a little to celebrate all things love," ME's Money Expert Matthew Read said.
Australians estimate they'll spend an average of $140 on their partner this year, only a $10 drop from last year's figure.
Across the generations, Gen X (1965-1980) are planning to splurge the most with an average spend of $208, compared with Baby Boomers (1946-1964) who intend to spend the least ($92).
Millennials planned to spend $142 on average while Gen Z will spend $108 on their partner.
ME Bank also asked couples if they think Valentine's Day should be permanently cancelled because it's a waste of money, to which an overwhelming 65% of respondents said no.
The bank also asked couples who thought Valentine's Day was a waste of money what they would rather do with their cash. The top responses were:
Saving for a holiday, car or other large expense other than a home (45%);
Building up 'rainy day' savings (40%);
Dining out / socialising with friends (32%);
Getting personal debts under control (29%)
It's the thought that counts
But most couples (84%) agreed Valentine's Day was about 'showing love in any possible form versus buying things'
"It's good to remember the saying 'it's the thought that counts'," Mr Read said.
"Celebrations don't have to break the bank and it's important to remember there may be other financial priorities.
"Communicating with your partner about expectations for spending can help avoid disappointment and ensure you're both on the same page when it comes to gifting − and one of you isn't caught empty-handed."
It really is the thought that counts for Aussies, according to new research from rideshare service, DiDi, and YouGov, which found that Australians are far more interested in the experience of a date than being lavishly 'wined and dined'.
Listening intently (72%), punctuality (70%) and demonstrating thought has gone into planning a date (63%) were the most important things according to the respondents.
Over a quarter (29%) of Australians said they would be impressed by being treated to a unique experience for a date, with younger Australians more likely to be impressed by this (36% of Gen Zs and 34% of Millennials).
Only 11% of Aussies rank being taken to a fancy and expensive venue as something which would impress them on a first date.
DiDi Australia spokesperson Dan Jordan said the pandemic has made Australians think outside the box when it comes to entertaining themselves.
"It's interesting to see that COVID-19 has had a profound effect on Australians saving and spending habits - leading to many searching for more affordable and thoughtful ways to enjoy themselves," he said.
"Aussies clearly value experiences when it comes to both services and dates and have realised that these don't need to cost a fortune.
"This Valentine's Day, the vast majority care more about the thought behind a gift or experience, compared to how much has been spent - we're pleased to see that Aussies look set to explore unique and different experiences this year in a safe manner."
---
Photo by Clem Onojeghuo on Unsplash