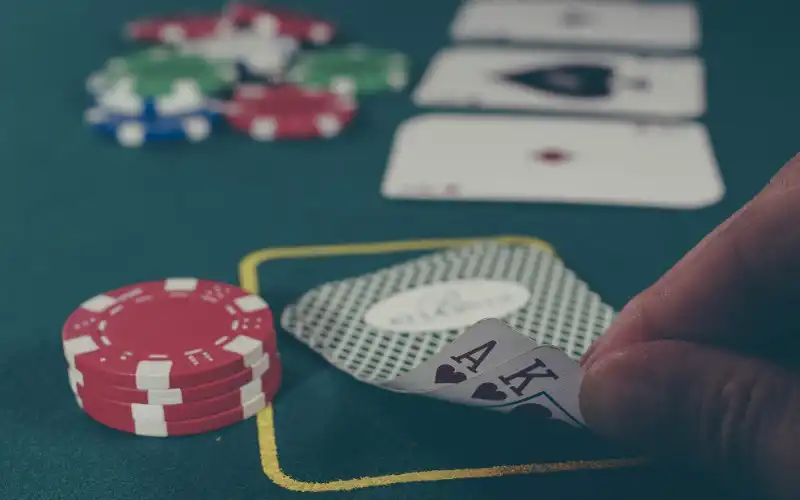 Photo by Michał Parzuchowski on Unsplash
New data from Roy Morgan shows there's been a significant drop-off in the number of adult Australians gambling.
Roy Morgan's survey of more than 50,000 people found the number of Australians who gamble at any point in a three-month period dropped from nearly two-thirds of the population in 2008 (64.7%) to 47.9% in December 2018.
That's a fall from 10.5 million people to 9.3 million, and continues the downward trend found in December 2017, which showed gambling had fallen to 50.1%.
Roy Morgan's Industry Communications Director Norman Morris said there's still a large number of Australians who gamble.
"Despite a decline in gambling participation over the last decade, just under half (47.9%) of the Australian population over 18 (9.3 million) still engage in at least one of the many gambling options in an average three months," Mr Morris said.
"Even with the continued development of online and mobile betting, clearly the most popular form of gambling continues to be lottery/scratch tickets with 40.1%, well ahead of poker machines (13.7%) and betting (9.4%)."
Indeed, lotteries and scratchies are still the most popular form of betting, while the pokies and the various forms of betting come second and third.
Meanwhile 5.1% of people bet on Keno while 2.5% bet on casino game tables – every category of betting experienced a decline in use over the past 10 years.
Betting has also declined across all age groups, with older people being much more likely to gamble.
Despite the abundance of technology, young people are also turning away from the punt – the overall participation in gambling is lowest for the 18 to 24 group with 25.7%.
This is a massive decline of more than 26%.
The 25-34 segment is the next-least likely age group to gamble at just 37.5% – down 19.3% since 2008.
50-64 year olds meanwhile are the most likely to gamble at 61%.
"The fact that less Australians of all ages are gambling, in a market with an increasing number of gambling options, is likely to be as a result of it falling out of favour as it competes with a proliferation of other entertainment and leisure activities," Mr Morris said.
"Increasing warnings and publicity given to potential gambling problems may also discourage participation."
Mr Morris also noted that the growth of smartphone betting has not caused young people to flock to online betting as expected.
"It is interesting to note that with the ease of betting on a phone due to the rapid growth of betting apps, that over a quarter (27.4%) of people who have a bet now do so on a mobile phone, compared to only 5.3% six years ago."
"Although the use of this new technology to place a bet would be expected to attract more young people to bet, this research shows that this is not the case as they have had the biggest declines."
How much are we spending on gambling?
The fact that Australians are betting less frequently overall should come as welcome news, considering we are the world's worst gamblers.
Statistics from the Queensland Treasury in the 34th edition of Australian Gambling Statistics shows that Australians bet more than $208 billion in 2016-17, which is an average of $11,000 per person.
Of course this is an average figure, not a median, so this large figure is likely skewed by those who gamble hundreds of thousands of dollars.
Not all money spent on gambling is lost either – our national gambling losses actually sit at around $24 billion a year, broken down into:
$3.33 billion on racing ($175 per person)
$19.4 billion on gaming ($1,020 per person)
$1.6 billion on sports betting ($56 per person)
Compared to other countries, no one comes close – similar data from H2 Gambing Capital shows our $US958 lost in 2017 is nearly $US200 a year more than second-placed Hong Kong.
This is all money that could be going towards people's loan repayments, mortgages, credit card bills, savings accounts or investments.
---
Latest Articles