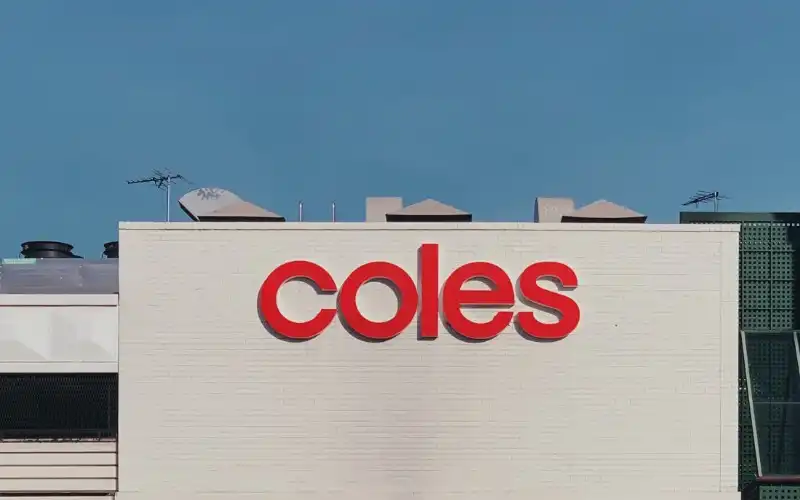 Supermarket giant Coles announced the launch of Flypay on Friday, a new and speedier way for customers to shop for goods online.
By using Flypay, Coles customers will no longer need to enter their payment and delivery information separately when shopping at Coles group retailers online.
Once customers set up their Flypay account, all they do is select 'Flypay' when completing the transaction.
This new way to pay also includes the Flybuys reward card, so customers can collect points.
Coles chief of emerging businesses George Saoud said the new system makes shopping online faster, easier and more secure.
"Coles is committed to helping our customers shop more easily anytime, anywhere, and we are thrilled to introduce Flypay as a payment option for customers shopping at any of our online liquor retailers," he said.
The payments system was co-developed by Coles and Bell Identification, a Visa solution.
Visa head of merchant sales and acquiring Dan Parsons said speedy and secure ways to pay are "more important than ever".
Eligible retail outlets include:
Coles online
Coles Liquor
Liquorland
First Choice Liquor and Liquor Market
More Coles-branded retailers will be added in the coming months, according to the group.
Need somewhere to store cash and earn interest? The table below features savings accounts with some of the highest non-introductory interest rates on the market.
Faster, easier shopping for booze "seriously worrying" during COVID-19
The Foundation for Alcohol Research and Education (FARE) has flagged concern about easy online ordering of alcohol during COVID-19.
FARE chief Caterina Giorgi said it would be "seriously worrying" if it were easier for retailers to sell alcohol to people who are intoxicated or who are underage.
"Even now, fundamental community standards around the way alcohol is sold are not upheld by online alcohol retailers and there is not enough alcohol industry accountability," she said.
"Alcohol companies have been taking advantage of people's fear and anxiety by urging us to drink to cope with the COVID-19 pandemic.
"This is concerning because the evidence shows that drinking alcohol can make people's stress, anxiety and depression worse."
There are also concerns around alcohol-fuelled harm according to Ms Giorgi.
"Alcohol-fuelled harm in the home is often invisible and there are strong indications of family and intimate-partner violence escalating," Ms Giorgi said.
"As online alcohol retailing increases and expands across platforms we need common sense controls in place to keep families and communities healthy and safe, including ending rapid and late-night delivery and requiring age verification at point of sale and delivery."
"We are most concerned about children and young people, and people who are intoxicated being sold alcohol well into the night by online alcohol retailers who aren't even required by law to verify proof of age."
However, a Coles spokesperson told Savings.com.au that Flypay does not make it any easier to pay for alcohol than other ways to pay.
"We take our responsible service of alcohol obligations seriously," they said.
"While Flypay makes it easier for customers to complete their transaction, it does not make it any easier to purchase alcohol than using any other form of payment.
"For online alcohol purchases, customers need to show ID when they have it delivered.
"This is the same process for card purchases or Paypal, which we already offer on these websites."
In the past week, FARE released a study in conjunction with Women's Safety NSW that found 51% of family violence specialists across that state have seen an increase in the involvement of alcohol in cases since the COVID-19 restrictions were introduced.
Earlier in May, FARE also released a report that found in just one hour on a Friday night, 107 sponsored alcohol advertisements were displayed on a person's Facebook and Instagram accounts - one alcohol advertisement every 35 seconds.
The report found 58% of the ads' main message was getting easy access to alcohol without leaving the home.
---
Latest Articles