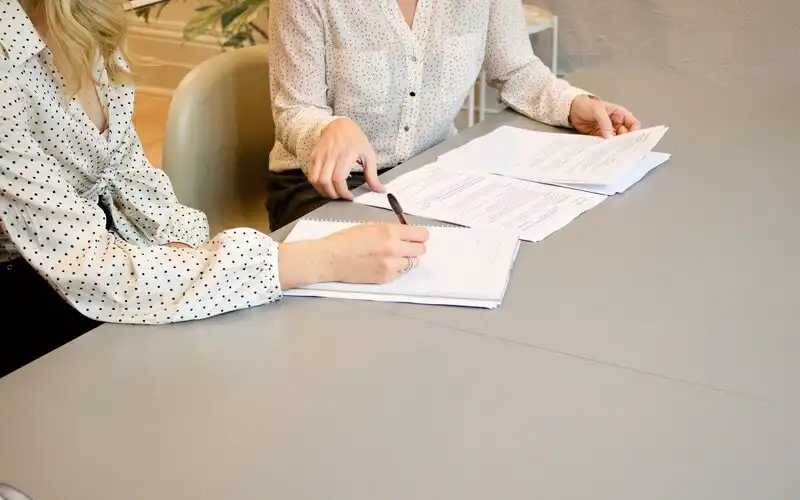 Just because you self-manage your super doesn't mean you have to do it alone. That's where SMSF advisers come into the equation.
If you run your own self-managed super fund (SMSF), you would know doing everything yourself takes work. With the responsibility of your retirement funds resting on your shoulders, sometimes, you might want to ask an expert for a helping hand. Thankfully, SMSF advisers are there to be somewhat of a guardian angel - though all the investment choices you make are still up to you.
In this article, we'll discuss:
---
Advertisement
Looking to take control of your retirement? This table below features SMSF loans with some of the most competitive interest rates on the market.
Easy refinance process
No application fee and no settlement fee
No monthly, annual or ongoing fees
Base criteria of: a $400,000 loan amount, variable, fixed, principal and interest (P&I) home loans with an LVR (loan-to-value) ratio of at least 80%. However, the 'Compare Home Loans' table allows for calculations to made on variables as selected and input by the user. All products will list the LVR with the product and rate which are clearly published on the Product Provider's web site. Monthly repayments, once the base criteria are altered by the user, will be based on the selected products' advertised rates and determined by the loan amount, repayment type, loan term and LVR as input by the user/you. *Comparison rate is based on a loan of $150,000 over a term of 25 years. Please note the comparison rate only applies to the examples given Rates correct as of October 27, 2021. View disclaimer.
---
What is an SMSF adviser?
An SMSF adviser is essentially like a financial adviser, but specifically for your SMSF.
Also known as an SMSF specialist or, SMSF specialist adviser and so on, these professionals can be touch points for people managing their own super looking for information and/or advice.
SMSF advisers are versed in SMSF legislation (which you'd likely know there is a lot of), as well as regulatory knowledge. An SMSF adviser can guide you on things like your investment strategy, and advise you about different types of investment and insurance products.
Ultimately, an SMSF specialist adviser is there to help you manage your SMSF to the best of your ability. You might need to consult an adviser when making big decisions like purchasing property within your SMSF, or for some general advice how to maximise your returns and make your SMSF work for you.
Why do people use SMSF advisers?
Running your own SMSF is hard work. Setting up an SMSF is its own can of worms, but managing the fund can also take time. On average, trustees spend more than 100 hours each year managing their SMSF, and navigating the tax and legal framework can take effort to get your head around. You need to ensure your SMSF is compliant, operational, and that you review your investment strategy at least annually.
Consulting with an SMSF adviser can be helpful to ensure your investment strategy is going in the right direction. As experts in the realm of all things related to SMSFs, they can provide you with helpful insights that you might not be able to gain by yourself, and steer you in making choices about your investment strategy to get the outcomes you want.
Pros and cons of using an SMSF adviser
If you're not sure whether to take on some of the advice from an SMSF specialist, there are some potential pros and cons you might like to weigh up before deciding if it's right or you.
Pros
Like we've mentioned, running and managing an SMSF is no easy task. Talking to an SMSF adviser might be helpful if you're after a second opinion on your investment strategy, you're not sure which direction to take your SMSF, or if you're not sure whether an SMSF is right for you at all.
As experts in the niche field of SMSFs, they might serve as a helpful second pair of eyes to tell you what you're doing right, what you're doing wrong, and what you could be doing better. After all, the whole goal is to make the most of your retirement funds, right? If an SMSF adviser can do that for you, you might decide it's worth your while.
Cons
The main disadvantage with using an adviser is cost. Along with all the other fees that come with running an SMSF, you might not want to fork out any extra money just to get a second opinion. According to SMSF Coach, you could expect to pay anywhere from $4,800 to $18,800 (in really complex cases) to speak to a qualified SMSF specialist.
Plus, it's just advice. It's totally up to you whether you choose to take it, but unfortunately, sometimes things might not pan out as you'd expected. While there are ways for you to complain and receive compensation for misleading super advice, it's still not the ideal outcome.
How to find an SMSF specialist adviser
If you want to reach out to an SMSF adviser, or even want to know what your options are, there are ways for you to find an SMSF adviser near you.
A potentially good first port of call is the Self Managed Super Fund Association - the independent body representing SMSFs in Australia. There is a 'Find a Specialist' page on the site which allows you to search for SMSF advisers. You can specify search parameters while also search for a person or firm's name. By searching this way, you'll have a better idea that the SMSF specialist adviser you find has both legislation and regulatory knowledge, as well as good business and ethical practices.
---
Image by Gabrielle Henderson on Unsplash