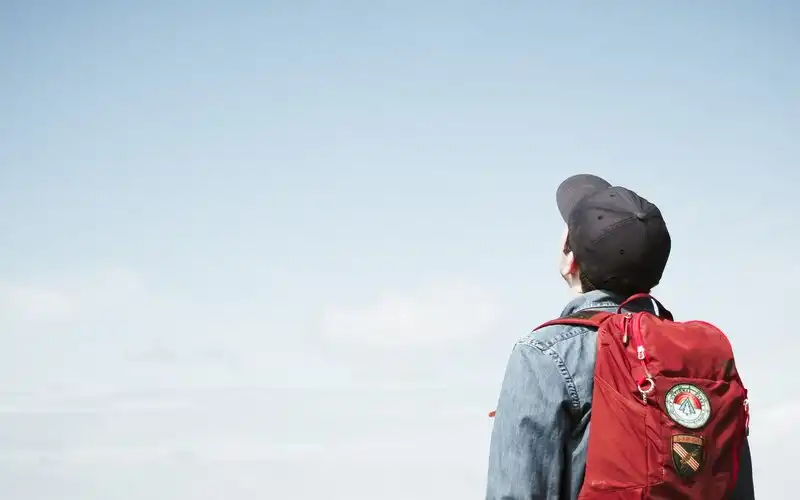 At 16, Nicholas set himself the goal to save $100,000 by 21. Only three years later he'd achieved his goal, well ahead of schedule.
Nicholas knew from a young age money was important and started saving at just 13 years old.
"I realised at a young age that although money isn't everything, it does affect most things in life," he said.
"Money allows you to do what you want in life."
Nicholas managed to save $100,000 through an online store selling products imported from overseas and investing in the stock market.
He said he rarely ate out and was restrained with clothes purchases.
Growing up in Far West Sydney where financial education wasn't part of his school curriculum, he sought out this information himself.
"Lots of people turn to their parents for financial advice, but I learnt early on that mine didn't always have the best financial habits," he said.
"They would often buy new things unnecessarily, throw out items that were still in good condition, or not compare products and services before purchasing to make sure they were getting the best deal.
"Instead, I turned to experts online."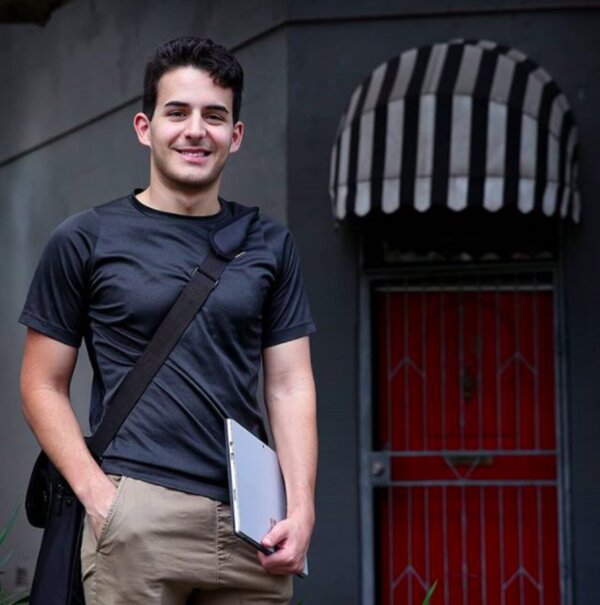 Image: Nicholas saved $100,000 by the age of 19
Nicholas urged caution when seeking out information online but said financial education was a vital tool for young Australians.
"I think financial education is incredibly important, because education allows for independence, and independence allows for freedom - the freedom to enjoy life to a larger extent," he said.
"You have to be careful what you read. It's easy to fall for fake news, and a lot of the credible advice is for US markets and doesn't always apply to Australia."
Nicholas said age was young Australians' biggest advantage when it came to saving money.
"My advice to young Australians wanting to achieve greater financial freedom is to start small and start now," he said.
"It all adds up, everything from saving a little bit to learning the basics of tax and super."
---
Need somewhere to store cash and earn interest? The table below features savings accounts with some of the highest interest rates on the market.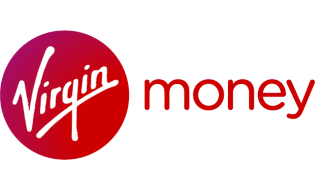 Advertisement
Boost Saver - Savings Account
Product Features
Zero monthly fees. Maximum rewards. Red hot savings rate.
5,000 bonus points points when you take out a new Virgin Money Go Account
Bundled with the Virgin Money Go transaction account
Highest
variable rate
1.20%†
Base
variable rate p.a.
0.10%
Enjoy up to 1.20% p.a. with your bundled Virgin Money Boost Saver
Product Features
Zero monthly fees. Maximum rewards. Red hot savings rate.
5,000 bonus points points when you take out a new Virgin Money Go Account
Bundled with the Virgin Money Go transaction account
---
Half of Gen Z don't have a handle on their finances
A new report from financial advisory and accounting firm Findex found one in two Australians under the age of 25 don't feel in control of their finances.
Mum and Dad remained the go-to for financial support, with 71% of survey respondents stating they turn to parents or guardians for tips on how to manage their money.
This was unsurprising given 48% of respondents said they had limited to no recollection of any formal financial education at school.
One in four said they never or rarely set a budget, and only one-third managed their finances by calculating monthly in-goings and outgoings.
Almost a quarter didn't know how much their employer should be contributing to their super and just under half were unable to accurately calculate how interest worked on investments.
Matt Games, Chief Financial Officer for Findex, said sound financial decision-making was strongly linked with improved financial wellbeing and greater participation in economic life.
"Participation in economic life affects quality of life, the opportunities that people can pursue, their sense of security, and the overall economic health of society," Mr Games said.
"That's why it's essential we do everything we can to educate and empower our communities on how to be smart with their finances."
Mr Games added it was a shame financial education wasn't featured on the school syllabus.
"A heavy reliance on parents and guardians to educate the next generation on financial literacy is misguided and potentially harmful," he said.
Related: Why isn't financial literacy its own subject in schools?
---
Photo by Matese Fields on Unsplash