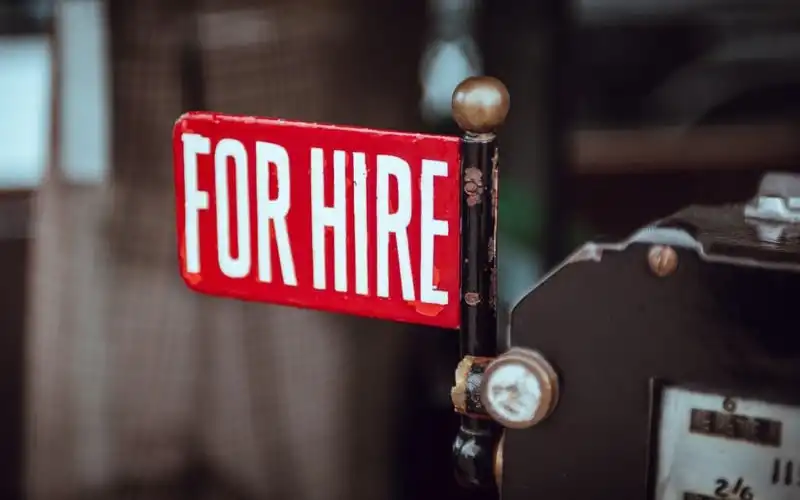 Photo by Clem Onojeghuo on Unsplash
COVID-19 has caused a shift in the way we think about work, with one major HR firm saying contract work is the way of the future.
CEO of HR firm Drake International Christopher Ouizeman says contract work is the new normal, and that it's ultimately a good thing.
"Contract workers are generally paid at a higher rate than permanent employees," he said.
"We are seeing a real trend towards contract work from employers right now. The mix-and-match model of contract work allows businesses to hire people with essential skills that will benefit their business, whether it's for ongoing work or short-term projects they have in the pipeline.
"Once they realise what this means in terms of flexibility and affordability, many companies and candidates see contracting as the most practical and beneficial option."
However, underemployment hit 13% during the COVID-19 pandemic, and has experienced a strong trend upwards since the 2008-09 global financial crisis (graph below).
Need somewhere to store cash and earn interest? The table below features introductory savings accounts with some of the highest interest rates on the market.
But Mr Ouizeman told Savings.com.au there's already a change of mindset happening, and a secure-job-for-30-years mantra is a thing of the past.
"Life moving forward will be about counting upon oneself rather than others," he said.
"The mindset change has already occurred in most sectors. There is no such thing as single company wholesale jobs for life. Job security is a thing of the past."
However, Mr Ouizeman said this isn't necessarily a bad thing - instead, contract work and a more casualised workforce enables flexibility for both employee and employer.
He also envisions a future where everyone is, in part, their own small business owner.
"A large percentage of the new generation appear to be stimulated by variety and choice and appear to dislike containment, as such, 'portfolio careers' accommodates this preference," he said.
"Interestingly, there are many companies who actually view long tenure with both the same company in the same role as a negative.
"They perceive people to be institutionalised which can be career limiting. I believe it was General Electric under the late Jack Welch who actively rotated their executive leadership base from business to business every few years to maintain their edge."
General Electric's net income was at negative $5.4 billion in 2019, with its share price at $6.66 now, down from nearly $60 in the year 2000.
Saving for retirement and a rainy day
Contract work often features no provisions for annual leave or superannuation, however it often comes with a 25% loading, which is supposed to go towards funding retirement.
Mr Ouizeman said a "well-managed" worker can account for this.
"The benefit of being a contractor is that you charge a loading for the lack of permanency," he said.
"The current loading is circa 25%, it is therefore expected that the loading will be put aside to cover superannuation, annual and sick leave.
"Well managed contractors, provision for all the entitlements extended to permanent employees and also benefit from the tax advantages of self-employment."
However, Mr Ouizeman did say some types of workers may struggle with contract-based work.
"It is true there are some who do struggle as they are unable to find sufficient hours of work per week or month," he said.
"It has been shown that contracting senior executives such as CEOs can be problematic, especially if linked to short term incentives.
"During start-ups this works fine but for established companies, taking a longer term view to C-Suite employment generally leads to more sustainable outcomes."
Ideas gaining traction
Already the topic of automation and the future of jobs has found traction in political circles, most notably overseas with former US Presidential Candidate Andrew Yang.
Author of 'The War on Normal People', Yang outlined a case for universal basic income (UBI) as a supplement to offset dwindling job security and automation, and made it one of his key policies as a Democratic candidate.
"We need to adapt our measurements to include metrics that actually matter to us. Things like environmental quality, childhood success rates, mental health, freedom from substance abuse and health-adjusted life expectancy," he said in a Quora post.
"If we measure these instead of GDP, we'll focus our efforts on improving our lives.
"The Fed classifies about 40% of jobs as either repetitive manual or repetitive cognitive, and thus potentially subject to automation.
"The more resilient categories are non-repetitive manual work (e.g., hairdressers, house cleaners) or non-repetitive cognitive work (e.g., designers, coders)."
---
Latest Articles