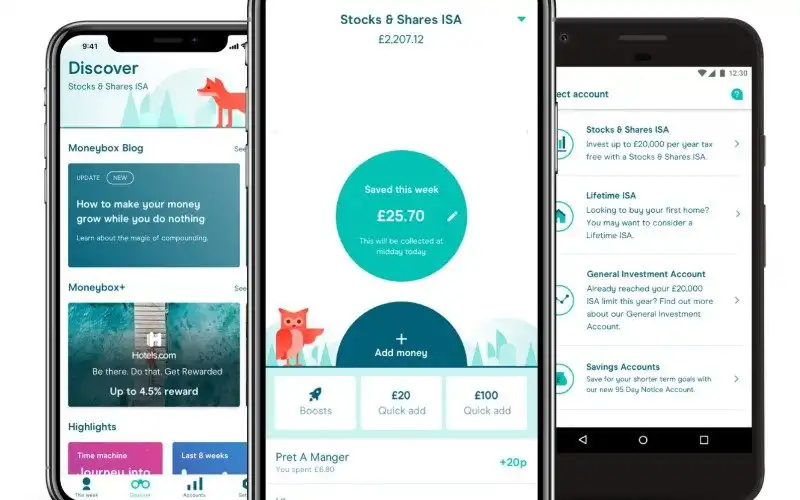 UK-based account sweeping service Moneybox makes use of open banking to allow round-ups to be deposited into investments. Source: Moneybox
Accountancy firm Deloitte says organisations shouldn't be waiting for changes in the Consumer Data Right (CDR) to introduce new open banking innovation.
In its December 2019 report, Deloitte said the CDR was acting as a roadblock to innovation and that banks in New Zealand, Europe and the UK were already ahead of their Australian counterparts when it came to open banking and new payment platforms (NPP).
The main difference between Australia and other countries, according to Deloitte, is that the Australian CDR only allows 'read' access, as opposed to 'write' access.
"These benefits are likely to prove attractive to customers and enable innovation and better decision-making for providers," Deloitte's report said.
"However, will they ignite the wave of innovation that will drive economic efficiency in financial services delivery? Will they facilitate services that relieve the stress that many customers feel around managing their financial position?"
In July 2020, consumers are set to be able to instruct their bank to share information about them to accredited data recipients.
This could then allow third parties to aggregate account information, provide insights on how to manage and improve budgeting, advise businesses on how to manage their cash flow, and enable more accurate credit assessments.
Such examples are all part of the 'read' access equation - Deloitte's report said allowing 'write' access will revolutionise direct debit payments, among other non-payment issues.
"There is active development under way to enhance the NPP infrastructure to support payment initiation messages that would provide a customer-controlled, real-time replacement for direct debit authorisations," the report said.
"Direct debit authorisations are still fairly cumbersome to set up.
"Often paper-based forms are still required and they are slow, with up to 24 hours or more to complete a transaction."
Other benefits in allowing write access could include: opening and closing accounts, redrawing loans, initiating term deposits and applying for other banking products, as well as wealth-management recommendations and moving funds between accounts to make budgeting easier.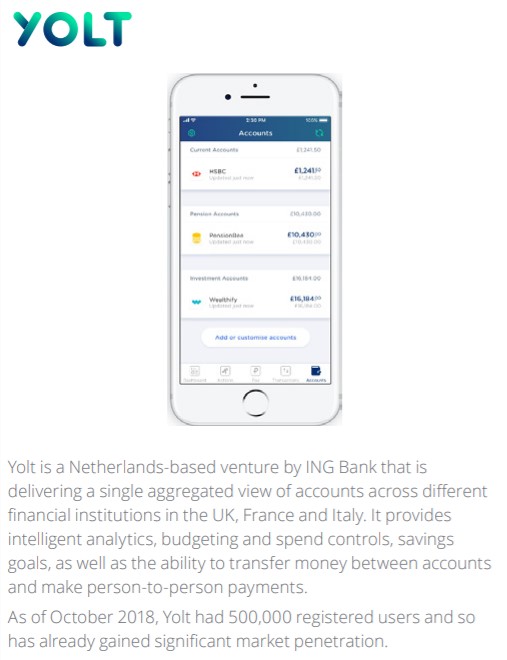 An example of open banking in the Netherlands. Image: Deloitte.
Australian open banking compared to UK, EU and NZ
Deloitte said Australia's uptake of open banking has been slow compared to other countries, especially when it comes to allowing write access.
"In the UK, open banking includes both data sharing (read access) and payment initiation (write access), but only applies to transaction accounts and to just nine banks," the Deloitte report said.
"In the European Union (EU), the second Payments System Directive (PSD2) enables third parties to initiate payments on behalf of consumers."
New Zealand's innovation is industry-led, rather than having regulatory mandate, and Payments NZ chief Steve Wiggins said the open banking platform had significant value.
"The objective of this work is to make it easier for organisations to partner using standards, so they can bring financial services innovation to market more simply and quickly," Mr Wiggins said.
"We believe common API standards, supported by a management framework that can readily adapt to market demands, will be a foundation to building this more open future."
Pilot institutions of open banking in New Zealand include ASB (a bank owned by Commonwealth Bank in Australia), Bank of New Zealand and Westpac, as well as third parties Datacom, Paymark, and Trade Me.
---
Latest Articles