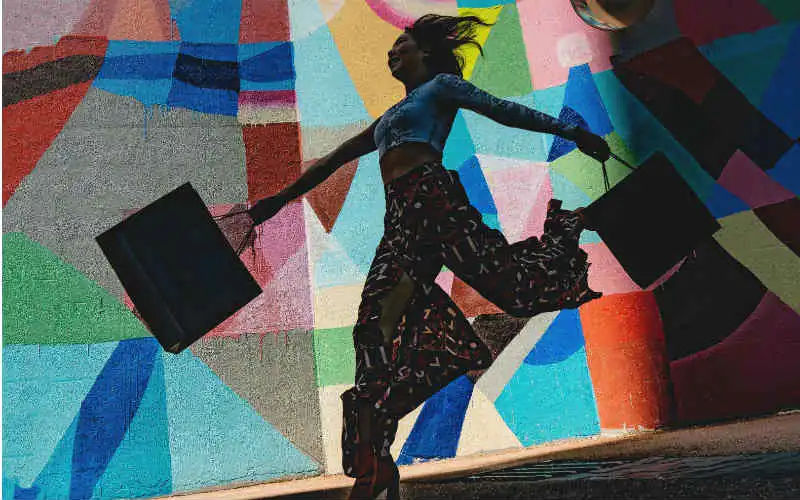 Photo by Harry Cunningham on Unsplash
The second stage of early superannuation withdrawals is continuing to drive a spending boom, with new data showing many Australians are using the money for non-essential purposes.
As many as four in 10 Australians who withdrew from their superannuation under the Federal Governments early super access scheme saw no drop in their income during COVID-19.
Over a quarter (21%) who accessed their super early experienced a pay rise of more than 10%.
Analytics firm AlphaBeta, part of Accenture, and credit bureau illion analysed depersonalised banking data from more than 10,000 Australians who withdrew superannuation during round two of the scheme.
Recipients spent an extra $3,618 in the first fortnight after receiving the lump sum, compared with what their average spending was in a normal fortnight before the early super withdrawal scheme.
Need somewhere to store cash and earn interest? The table below features introductory savings accounts with some of the highest interest rates on the market.
Lender

---

4

0

0

0

$product[$field["value"]]

$product[$field["value"]]

$product[$field["value"]]

More details

FEATURED

Savings Account (Amounts < $24k)

0

200

0

$product[$field["value"]]

$product[$field["value"]]

$product[$field["value"]]

More details

PremiumSaver (Amounts < $250k)

3

0

0

0

$product[$field["value"]]

$product[$field["value"]]

$product[$field["value"]]

More details

0

10

0

$product[$field["value"]]

$product[$field["value"]]

$product[$field["value"]]

More details

4

0

0

1

$product[$field["value"]]

$product[$field["value"]]

$product[$field["value"]]

More details

WebSavings Account (New Customer) ($2,000+)
Rates based on a savings balance of $10,000. Sorted by total interest rate. Refer to providers' websites for bonus rate conditions. Note that the base rate will apply once the introductory term has passed. Rates correct as of May 18, 2022. View disclaimer.
On average, Australians withdrew around $7,495 of the $10,000 limit.
The analysis found that as with the first round of the early super withdrawal, Australians have used this money to increase their spending rather than maintain it.
Almost two-thirds (64%) of this additional spending was on discretionary items such as clothing, furniture, restaurants and alcohol.
Meanwhile, spending on debt repayments has dropped slightly since the first round of early super withdrawal, from 14% to 12%.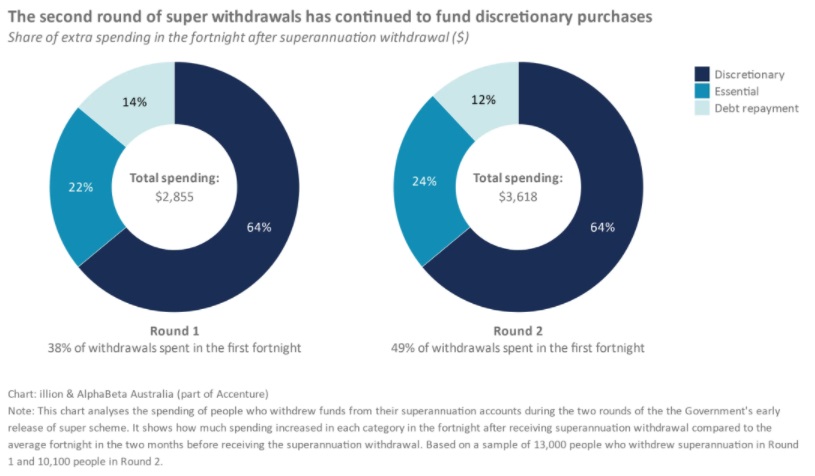 Dr Andrew Charlton, Director of AlphaBeta said the findings were concerning.
"This second tranche of super withdrawal and spending follows the same trend as the first round – but at greater levels of spending," Dr Charlton said
"While this policy was aimed as a lifeline, more than half the people that withdrew the second amount had no change in income. In fact, almost a quarter had increased their income and still continued to withdraw from their retirement savings.
"These short-term decisions will have a major impact on the retirement incomes of those who withdrew their super."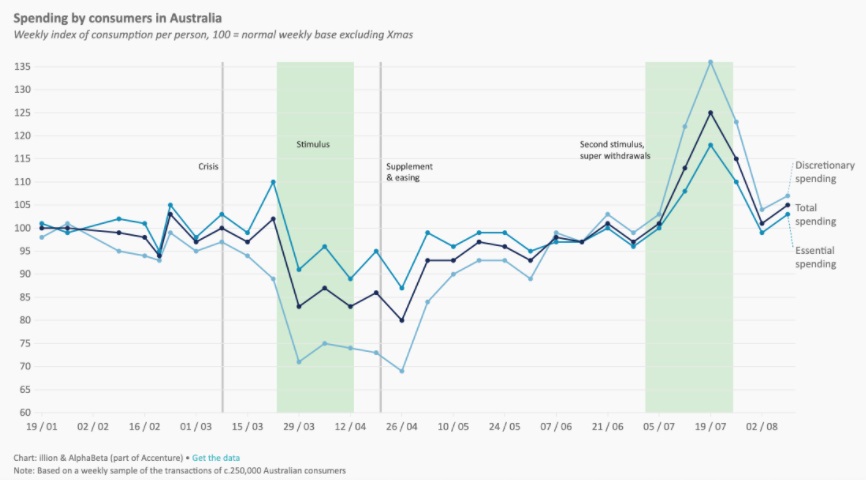 By gender, the average super withdrawal in the second round was $7,240 for women and $7,750 for men.
The analysis also found that men and women spent their lump sum in different ways. Women said they spent almost 30% on essential goods and services, while men spent 22% on essentials.
Men are still leading with gambling spend, with 10% of their super money spent on gambling, compared with 6% for women.
Women spent 15% of their super money on debt repayments (this includes buy now pay later debts), while men spent 12%.
To be eligible for early release of super, you must be unemployed, have been made redundant, or had your working hours reduced by at least 20% since January 1.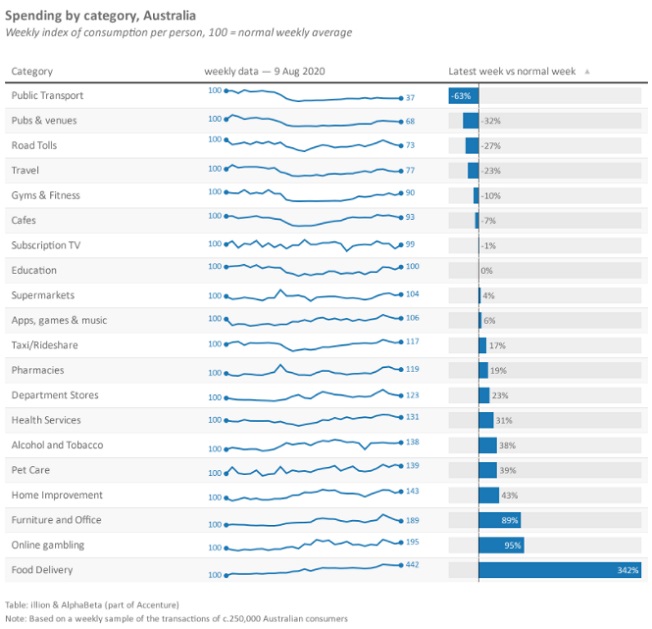 But the study found that many people who accessed the scheme saw no drop in their income while others even had a pay rise, raising questions about whether those accessing the money really needed it.
Simon Bligh, chief executive of illion warned the impacts of early super withdrawal could be felt years down the road.
"A double withdrawal by mum and dad now potentially means that a chunk of their retirement saving has been spent," Mr Bligh said.
"The financial impacts of COVID-19 will be with us for a very long time."
The scheme, introduced in March, has allowed people experiencing financial hardship as a result of COVID-19 to withdraw a total of $20,000 tax-free from superannuation ($10,000 in two separate stages).
The Australian Taxation Office (ATO) has warned that those misusing the scheme could face fines of up to $12,000 and pay tax on the amount withdrawn.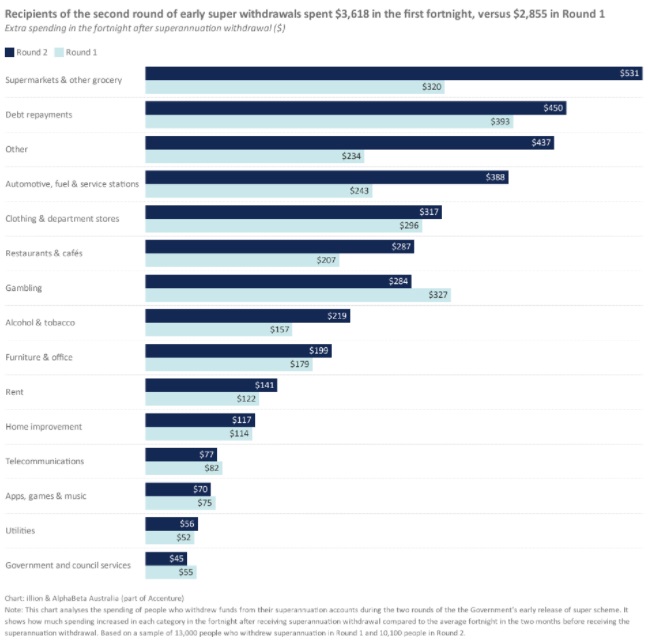 ---
Latest Articles