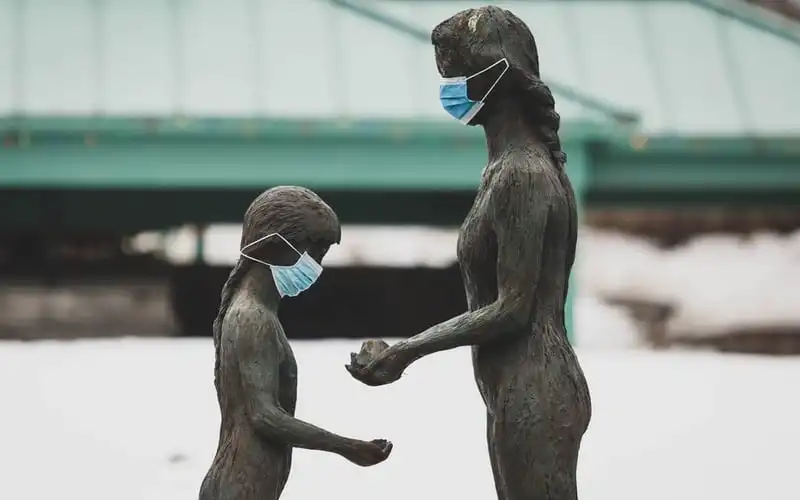 In lieu of reporting a $200 billion Aussie cash stash yesterday, the Treasury report said the 2007-2009 crisis was worse than the COVID-19 recession.
The Treasury paper said "household wealth declined more sharply and took much longer to recover" during the GFC, and largely cited household wealth generated off the back of house prices.
Household net worth fell by 10% from the pre-GFC peak in 2007, and did not recover until December quarter 2009.
House prices did not regain their pre-shock level for 18 months, and the Australian sharemarket did not recover its losses for more than 10 years, dividend repayments excluded.
Australia did not technically record a recession in the Global Financial Crisis, as the definition is two consecutive quarters of negative GDP growth, which did not occur.
Need somewhere to store cash and earn interest? The table below features savings accounts with some of the highest interest rates on the market.
Lender

---

4

0

0

0

$product[$field["value"]]

$product[$field["value"]]

$product[$field["value"]]

More details

FEATURED

Online Saver (Amounts < $499999)

4

0

0

0

$product[$field["value"]]

$product[$field["value"]]

$product[$field["value"]]

More details

High Interest Savings Account (< $250k)

4

0

0

1

$product[$field["value"]]

$product[$field["value"]]

$product[$field["value"]]

More details

0

50

0

$product[$field["value"]]

$product[$field["value"]]

$product[$field["value"]]

More details

0

0

0

$product[$field["value"]]

$product[$field["value"]]

$product[$field["value"]]

More details
Rates based on a savings balance of $10,000. Sorted by total interest rates. Refer to providers' websites for bonus rate conditions and for any applicable fees and charges. Rates correct as of June 30, 2022. View disclaimer.
IN DEPTH: Recessions Compared - 1990s vs GFC vs COVID
But during COVID, dwelling prices across the eight capital cities increased 2% over the year and regional dwelling prices increased 6.9%.
However, many household issues became entrenched because of the GFC, such as higher underemployment, dwindling household savings (pre-COVID), and erratic consumer confidence and retail sales.
Measuring inflation has also been unreliable during COVID-19 as government support measures were introduced and tapered off.
As of September 2020, the household debt-to-income ratio was 180%, a fall from 189% 18 months ago.
The OECD, which measures debt as a proportion of disposable income, places Australia at fifth in the world at 210%, behind Switzerland, The Netherlands, Norway, and Denmark.
Treasurer Josh Frydenberg yesterday said Australians will avoid a "fiscal cliff" thanks to the raft of Government measures enacted in 2020, even after they are wound back in March.
"With an additional $200 billion sitting on household and business balance sheets compared to the start of last year there is a huge sum of money available to be spent across the economy helping to create jobs and maintain the momentum of our economic recovery," he said.
Is Australia actually outperforming other countries?
Yesterday, Mr Frydenberg talked up Australia's economic performance during COVID.
"Australia has performed better on both the health and economic front than almost any other nation," he said.
"The Morrison Government's economic recovery plan is working. With the JobMaker hiring credit, personal income tax cuts, investment incentives and a range of other measures our economic comeback will continue."
The Treasury paper also says of the 1.3 million people who lost their jobs or were stood down to zero hours, nearly 85% are back at work.
June quarter GDP declined 7.0%, and the rebound in September was less than half that at 3.4%.
Meanwhile, New Zealand's June quarter declined 12.2% before rebounding 14% in September. Compared to the 2019 September quarter, New Zealand's economy was up 0.4%, making it one of the few countries to record a positive annual growth figure.
Australia's annual figure was -3.7%, which was only a touch better than the OECD average of -3.8%.
However, it is worth noting that Australia was experiencing one of its sharpest lockdowns in Victoria amid the September quarter, while many nations were easing lockdowns during this time.
Australia's GDP growth was boosted by iron ore prices, hitting US $150 a tonne in mid-December, with exports totalling nearly $36 billion in October.
Australia's unemployment rate of 6.8% also ranks 19th out of the 37 OECD members, and the percentage of unemployed looking for full-time work has increased in the past year.
This is in contrast to the same figures seen in the Global Financial Crisis; Australia's unemployment was third-best in 2020, and annual GDP growth was at the top in the first two quarters of 2009.
---
Photo by Jonathan Cooper on Unsplash