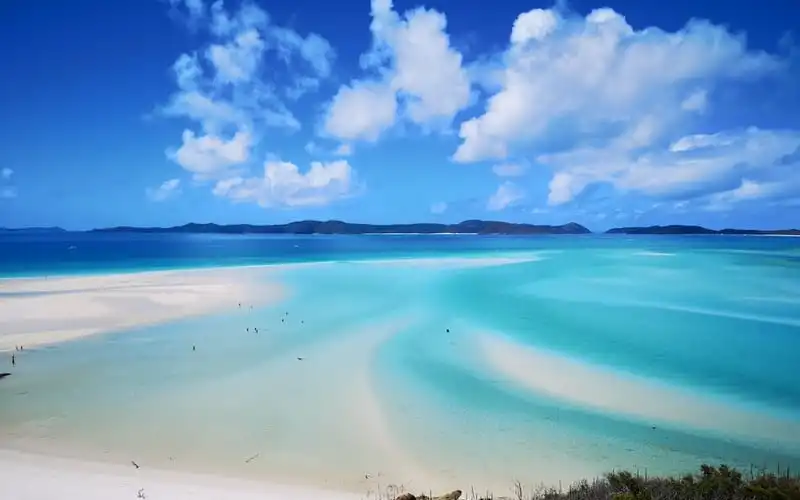 A new support package worth $1.2 billion will include half-price airline tickets in an effort to boost struggling tourism hotspots.
BREAKING: Darwin has been added to the list of eligible half-price flight destinations. More details to follow.
Approximately 800,000 half-price airline tickets will be up for grabs, across 13 key tourism regions.
The discounts will be off the 'average' fare, and will be available on airline websites, such as Qantas, Virgin, and Jetstar, from 1 April to 31 July.
Targeted regions include:
Gold Coast
Cairns
The Whitsundays
Mackay (Prosperine and Hamilton Island)
Sunshine Coast
Lasseter and Alice Springs
Launceston
Devenport
Burnie
Broome
Avalon
Merimbula
Kangaroo Island
However, the discounted flights to each destination will be restricted to particular routes. Brisbane residents, in particular, have only two half-price routes on offer from Brisbane airport - to Launceston, and Alice Springs. More below:
Discounted routes available include:
Gold Coast
Adelaide – Gold Coast
Melbourne – Gold Coast
Sydney – Gold Coast
Canberra – Gold Coast
Avalon – Gold Coast
Tropical North Queensland
Melbourne – Cairns
Sydney – Cairns
Darwin – Cairns
Whitsundays and Mackay region
Sydney – Proserpine
Sydney – Hamilton Island
Sunshine Coast
Sydney – Maroochydore
Melbourne – Maroochydore
Adelaide – Maroochydore
Lasseter and Alice Springs
Adelaide – Alice Springs
Sydney – Uluru
Brisbane – Alice Springs
Melbourne – Alice Springs
Perth – Alice Springs
Sydney – Alice Springs
Brisbane – Uluru
Melbourne – Uluru
Launceston, Devonport and Burnie
Melbourne – Launceston
Sydney – Launceston
Brisbane – Launceston
Melbourne – Devonport
Melbourne – Burnie
Broome
Darwin – Broome
Sydney – Broome
Melbourne – Broome
Avalon (Victoria)
Gold Coast – Avalon
Sydney – Avalon
Merimbula (New South Wales)
Kangaroo Island (South Australia)
Exact details on flights, routes, and the total number of tickets will be demand-driven and up to the airlines' discretion.
This comes after the Queensland Government announced $200 travel vouchers to those travelling within the state.
Prime Minister Scott Morrison said the package will help affected tourism regions "get back to normal trading".
"This package will take more tourists to our hotels and cafes, taking tours and exploring our backyard," he said.
"That means more jobs and investment for the tourism and aviation sectors as Australia heads towards winning our fight against COVID-19 and the restrictions that have hurt so many businesses."
"This is all about keeping people in their jobs by putting planes in the air and getting tourists on the ground"

Prime Minister @ScottMorrisonMP on the federal government's new plan to pay for half of your holiday to support the struggling tourism industry. pic.twitter.com/Ol5mfFH0IT

— Sunrise (@sunriseon7) March 10, 2021
---
Photo by Marcel Wiemers on Unsplash