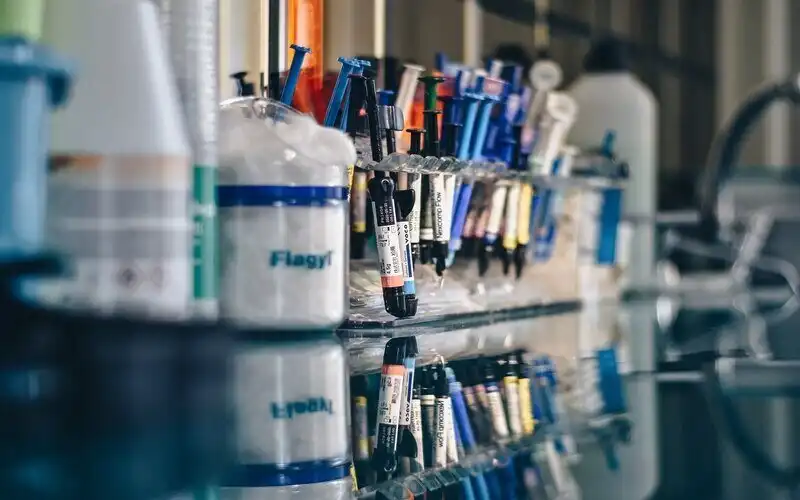 The Australian Government announced today that private health insurance premiums will increase by an average of 2.74% next year.
Speaking today, Minister for Health Greg Hunt said this is the lowest ongoing annual premium change for health insurance in almost two decades, with 2001 being the last time prices rose by less.
This change will come into effect from April 2021, and is much lower than the previous two: 3.25% in 2019, and 2.92% in 2020.
Need somewhere to store cash and earn interest? The table below features savings accounts with some of the highest interest rates on the market.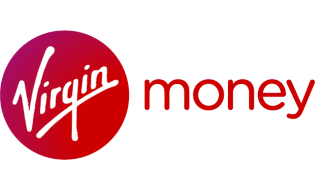 Advertisement
Boost Saver - Savings Account
Product Features
Zero monthly fees. Maximum rewards. Red hot savings rate.
5,000 bonus points points when you take out a new Virgin Money Go Account
Bundled with the Virgin Money Go transaction account
Highest
variable rate
1.20%†
Base
variable rate p.a.
0.10%
Enjoy up to 1.20% p.a. with your bundled Virgin Money Boost Saver
Product Features
Zero monthly fees. Maximum rewards. Red hot savings rate.
5,000 bonus points points when you take out a new Virgin Money Go Account
Bundled with the Virgin Money Go transaction account
"The pandemic has shown us all the importance of a world-class health system. The Australian Government's partnership with the private health sector ensured full resources were available in our response," Minister Hunt said.
"We are rightly proud of Australia's record, which places us at the forefront when it comes to protecting our citizens.
"Australian Government reforms mean private health insurance will continue to offer Australian families affordable choice and flexibility in their health care."
According to Mr Hunt, a single person will pay an extra $1.14 per week, and a family will pay $2.44 more a week based on this average increase.
"Australian Government reforms designed to make private health insurance more affordable, simpler to understand and attractive for all Australians are working, and this record low change continues the current trend of low premium changes," he said.
These reforms include the likes of giving discounts of up to 10% to those aged between 18 and 29, and rule changes regarding accessing mental health services, such as not having to serve a waiting period.
This will technically be the second time in around six months that most health insurance customers will experience a premium hike, after the majority of funds delayed their 2020 increases until October this year because of coronavirus.
Medibank announces 3.25% increase
One of Australia's largest private insurers, MediBank and its subsidiary ahm, has announced its own premium increase.
The cost of Medibank policies will increase by 3.25% - much more than the 2.74% increase announced by the government.
This is still Medibank's smallest increase in 20 years, and Chief Customer Officer David Koczkar said Medibank remains committed to ensuring policies remain affordable.
"While we have supported our customers through COVID-19 – with a customer support package of more than $185 million – we knew we needed to keep the 2021 premium increase as low as possible," Mr Koczkar said.
"Our customers will continue to be our focus as we support them through the recovery phase of COVID-19.
"We will continue to support our customers doing it tough financially including those on government support packages who are able to apply for policy suspensions, or other options for customers including support with paying premiums.
"We are also providing additional value to eligible extras covers, by giving customers the option to continue claiming for virtual consultations for services like psychology and physiotherapy."
Bupa also increased its premiums by above the governmet benchmark, at 3.21%.
The largest premium increase belongs to CBHS Corporate Health, which will be increasing prices by 5.47%, more than twice the government benchmark.
St Luke's Medical and Hospital Benefits Association meanwhile boasts the smallest premium hike at just 0.50%.
Insurer

Average increase (%)
2014
2015
2016
2017
2018
2019
2020
2021
Smallest increase
2.98%
3.98%
3.76%
2.98%
2.28%
1.64%
1.98%
0.50%
Biggest increase
7.99%
7.92%
8.95%
8.53%
8.90%
5.91%
5.63%
5.47%
INDUSTRY WEIGHTED AVERAGE
6.20%
6.18%
5.59%
4.84%
3.95%
3.25%
2.92%
2.74%
Source: Department of Health
Consumer group says to check your policy
With the latest premium increases being released, consumer advocate CHOICE said the second increase in six months could see more people question whether they need health insurance even more.
"The average increase may be lower than other years but people should check how much their specific policy is going up as it will vary. Some funds have average increases up to 5.47%," CHOICE Senior Campaigner Dean Price said.
"After a tough year for many people, with services stopped or delayed, this premium increase is going to hurt."
According to Mr Price, 70% of private health customers identify it as a key cost of living concern, and this latest price hike could see the trend of people dropping their policies (more below) continue.
"The federal government needs to take real action to address issues that industry is unwilling or unable to fix themselves - we need a full review of the private health system," he said.
"People can shop around and lock in a price if they pre-pay before April 1, but that is a short term solution when people have been crying out for real action on price and value."
Minister Hunt said in 2019–20, Australians received a record $21.9 billion in benefits for medical services through the private health system.
Are Australians really dropping private health insurance?

Private health insurance is always a hotly contested topic, with supporters saying it represents good value for money and benefits that suit their lifestyles, while detractors say it's far too expensive, not worth it for young people and inferior to public health.

Last year, figures released by the Australian Prudential Regulatory Authority (APRA) showed 33,975 Australians aged between 20 and 29 ditched their private health cover in the year to December 2018, marking a 6.9% fall – the biggest in 15 years.

YouGov research from 12 months ago meanwhile revealed more than two million Australians dumped their private health cover in the past five years, with premiums being the main reason among almost two thirds of them.

The number of policyholders aged under 60 is decreasing, while the number of policyholders over 60 is increasing, leading one research paper from the Grattan Institute the coin the now widely-used term "death spiral".

"Premiums are rising much faster than wages or inflation. People are dropping their cover, especially the young and the healthy. Those who are left are more likely to get sick and go to hospital, driving insurance costs up further," the report's authors Stephen Duckett and Kristina Nemet said.

The report noted that insurance premiums have risen 30% since 2010/11 – compared with an 8% real rise in wages, leading Australian Medical Association (AMA) president Tony Bartone to say Australians wouldn't be ditching their cover if private health insurance was good value for money.

APRA itself said just a few months ago that "the underlying structural issues have not gone away and the impacts of the pandemic may have accelerated the existing deteriorating trend in sustainability" of private health insurance.

"Clearly premiums can't increase more rapidly than incomes forever, and participation cannot decrease forever. Health care costs cannot increase more rapidly than health insurance premiums forever."

Cheaper premiums should help stem the bleeding, particularly among younger demographics, and by looking at each fund's planned increases, there are six of them offering premium hikes below the 2.74% average:
AIA: 1.62%
Australian Unity Health: 1.99%
HBF Health: 0.94%
Health.com.au: 0.83%
Queensland Teachers' Union Health Fund: 1.11%
St Luke's Medical and Hospital Benefits Association: 0.50%
Transport Health: 2.61%
[Read: 20 ways to save money on your health insurance]
---
Photo by Ibrahim Boran on Unsplash