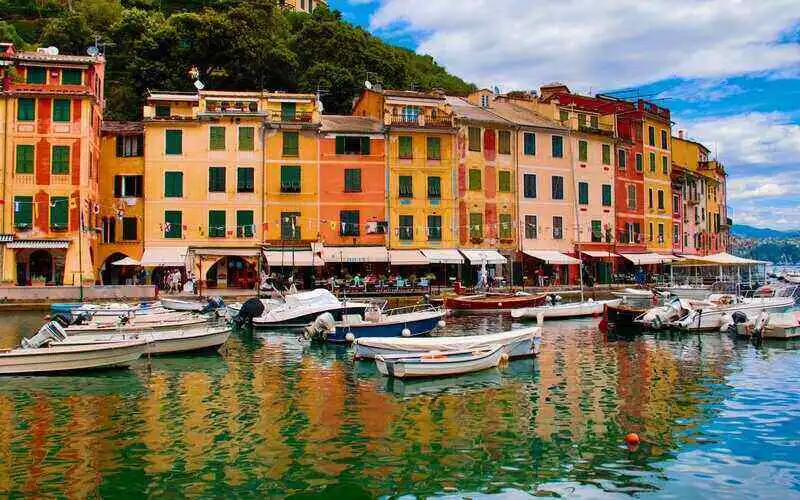 When transferring money between countries, there's plenty to consider to avoid hefty fees and inflated exchange rates.
With international travel back on the cards, many Aussies are planning their next adventure. There are a few popular ways to send money overseas including: Bank transfer, Western Union, Paypal, and a Peer to Peer transfer. You can also do the tried-and-true method of exchanging physical cash at a booth either in Australia or at your destination.
There are numerous factors to consider, however, including: the exchange rate, fees, the time it takes, security and propensity for scams, customer experience and more. There's single right answer, so it's helpful to compare your options.
Need somewhere to store cash and earn interest? The table below features savings accounts with some of the highest interest rates on the market.
Lender

---

4

0

0

0

$product[$field["value"]]

$product[$field["value"]]

$product[$field["value"]]

More details

FEATURED

Online Saver (Amounts < $499999)

4

0

0

0

$product[$field["value"]]

$product[$field["value"]]

$product[$field["value"]]

More details

High Interest Savings Account (< $250k)

4

0

0

1

$product[$field["value"]]

$product[$field["value"]]

$product[$field["value"]]

More details

0

50

0

$product[$field["value"]]

$product[$field["value"]]

$product[$field["value"]]

More details

0

0

0

$product[$field["value"]]

$product[$field["value"]]

$product[$field["value"]]

More details
Rates based on a savings balance of $10,000. Sorted by total interest rates. Refer to providers' websites for bonus rate conditions and for any applicable fees and charges. Rates correct as of June 29, 2022. View disclaimer.
Bank transfer
While this may be the most obvious choice, transferring overseas through your nominated bank can often come with the highest fees. Transfer fees will differ from bank to bank.
Additionally, the exchange rate charged by your bank may be higher than the standard international exchange rate. On the flip side, you can contact most banks with questions or queries before you transfer. Some banks also offer investigation services should your details be compromised when transferring internationally.
Institution

Fees

Commonwealth Bank

$6.00 per transfer via the CommBank app or NetBank and funds debited from an AUD account and converted to foreign currency.

ANZ

ANZ will charge 3% of the value of any International Transaction charged or credited to an ANZ account.

NAB

NAB will charge you a fee to process your international payment.

This fee is $10 per transaction when you make your international money transfer via the service in a foreign currency and $30 per transaction when you make your international money transfer via the service in Australian Dollars.

Westpac

AUD $10 for Online Banking payment in a foreign currency.

AUD $20 for Online Banking payment in Australian dollars.

AUD $32 for in branch payment in any available currency.

AUD $10 for in branch payment to Pacific Westpac accounts.
Western Union money transfer
Western Union allows you to send money from a participating Australia Post Office to other countries. Head to a participating post office with your Australian mobile number and one of the following forms of current and valid ID:
Australian drivers licence

Passport

Australian Proof of Age card
When you send, they will tell you the currency exchange rate and any applicable fees for your money transfer upfront.
Confirm your recipient details, pay using cash or EFTPOS, and your recipient can then withdraw in cash or bank transfer. You can also send money overseas through Western Union online by simply making an account.
At the time of writing, Western Union transaction fees are $5 fixed fee per transfer for e-Transfers sent through Interac with Western Union, plus a 1% commission fee on the total amount per transfer.
Peer to peer transfer
You can send money overseas via online international transfer systems. These work by using domestic banks in the countries of transfer.
P2P providers:
For example, If you send $1,000 to a family member in the USA, you transfer through a peer to peer transfer system such as Wise, which receives the money in its Australian bank account, and then sends your relative the equivalent in USD from their US bank account. This allows Wise to offer competitive exchange rates as the money is never truly changing currencies.
Transfer times vary depending on your payment method but usually are within 24 hours. Bank transfers incur the smallest fee, while credit or debit transfers will cost more. Wise will require a Swift or BIC code to send and receive money internationally.
A SWIFT code — sometimes also called a BIC number — is a standard format for Business Identifier Codes (BIC). It's used to identify banks and financial institutions globally. It says who and where they are — a sort of international bank code or ID.
These codes are used when transferring money between banks, in particular for international wire transfers or SEPA payments. Banks also use these codes to exchange messages between each other.
PayPal
PayPal allows customers to transfer between each other domestically and internationally. Paypal is a reliable transfer system, but does come with fees.
Sending international personal transactions
Market of recipient's address

Funding Source

Rate (of send amount)

Any other market (where available)

PayPal Balance or an AU Bank Account

5.00%

a minimum charge of 0.99 AUD

a maximum charge of 5.99 AUD

Cards (any portion funded)

5.00% + 2.60% + fixed fee

a minimum charge of 0.99 AUD

a maximum charge of 5.99 AUD
Source: Paypal
What about currency exchange booths?
If you are planning on going overseas, you can also simply take cash to a currency exchange booth to exchange Australian cash for another currency and take the cash with you overseas.
Remember these stores make money by charging a poorer exchange rate than the spot rate, plus maybe a commission depending on the brand. It's one of the few places you can negotiate a better deal, however. If you are heading overseas, don't leave this until the last minute as the worst deals are usually at the airport, where travelers are forced to exchange cash before they leave or enter a country.
Keep an eye on exchange rates and head to your local foreign currency exchange with the possibility of walking away that day without exchanging your cash. Don't be afraid to ask for a quote and take that offer to another vendor to see if it can be beaten.
Scams
Before sending money overseas, always check as best you can that the transfer system you are using isn't a scam. Additionally, make sure you are aware of the risks of international transfers. Once you have sent money internationally, it is very difficult to get it back should you send to the wrong recipient.
If you are planning to send a large amount money overseas, try sending a trial transaction of a few dollars first. Once they receive it, you can send the full amount. You may pay extra in fees this way, but it could save you thousands should the test transaction not work for any reason.
Factors to consider when sending money overseas
When comparing transfer options, the main factors to consider are:
1. Exchange rate
The exchange rate is the value of the AUD compared to foreign currency. This will fluctuate as the value rises and falls. For example, $1 AUD is worth $0.73 USD at the time of writing. This is called the spot rate. Different banks and transfer facilitators will offer different exchange rates. Be sure to compare these when deciding who to transfer through.
2. Fees
Most international transfers will come with a service fee. Always read the terms and conditions of the institution you transfer through to avoid being hit with a surprise fee. Some may be a set fee per transaction, while others will be based on the amount of money you are sending.
3. Limits
Most banks and online transfer facilitators will have minimum and maximum transfer limits. Check before you transfer what these limits are.
4. Time
Not all transfers will be instant. Some international transfers can take days to clear both in the account you transfer from and transfer too.
5. Customer service
It's important to consider who you transfer with and what contact and support they offer customers. If you have questions, not all transfers will have a customer service team you can contact.
6. Send/receive method
Different transactions will allow you to send and receive money in different ways. For example, Paypal is a digital transfer connected to an email or phone number, while a Western Union transfer will allow you to send cash.
7. Identifier info
Another aspect to consider is what information you need to facilitate the transaction. Paypal for example allows you to send with just an email address, whilst online transfer portals like Wise will require more information.
---
Image by Nick Fewings via Unsplash