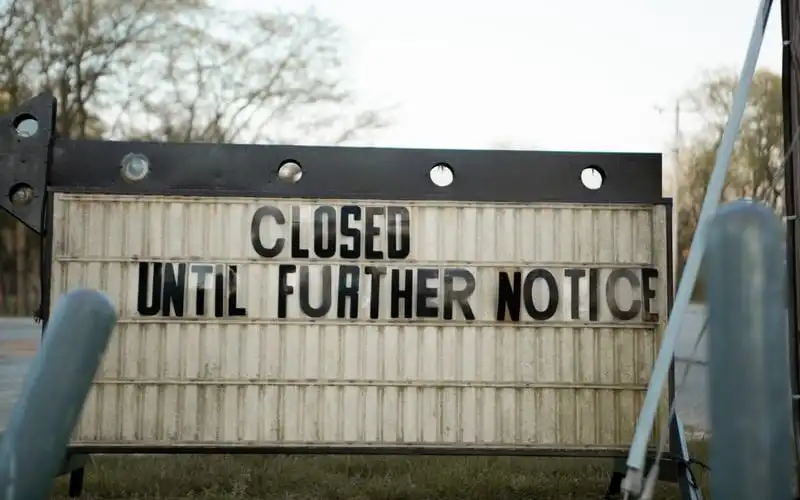 The latest data indicates insolvencies in the retail and hospitality sectors are up 35% over the past fortnight, with numbers at a six-month high in hospitality.
Australian Financial Security Authority (AFSA) data indicates there were 81 total insolvencies in the fortnight from 25 January to 7 February: 40 in 'accommodation and food services' and 41 in retail trade.
This is up from 60 total insolvencies in the prior fortnight.
In each sector in the past fortnight, personal insolvencies outnumbered business or company insolvencies by a ratio of about four-to-one.
Forty total insolvencies in accommodation and food services represents the highest total since the fortnight of 27 July to 9 August when there were 43.
Hospitality and retail insolvencies made up nearly one-fifth of the 439 declared insolvencies in the past fortnight.
The uptick over the past fortnight coincides with JobKeeper winding back at the start of the year, as well as changes to bankruptcy and debt protection rules.
These industries are among the key players to have called for industry-specific extensions to the JobKeeper program beyond the 31 March deadline.
Another notable sector includes healthcare and social assistance, with insolvencies up 61% in the past fortnight, from 36 to 58 total insolvencies.
Fifty-eight insolvencies represents the highest fortnightly total since the 27 July to 9 August reporting period, when there were 68.
Which states got hit hardest?
NSW had the highest number of insolvencies over the past fortnight at 128, a 21.9% increase over the previous fortnight.
Queensland insolvencies were up by 18.6% on the previous fortnight to 121.
Notably, despite emerging from harsh COVID lockdowns and having a population about 1.3 million greater than Queensland, Victoria had comparatively few insolvencies with just 60 in the past fortnight.
Compared to pre-COVID-19 however, figures across the country are dramatically down, when there were upwards of 700 to 800 insolvencies in any given fortnight in 2019.
AFSA data indicates personal insolvencies were down 54.4% in the December 2020 quarter compared to the December 2019 quarter.
Business-related insolvencies were also down 27.1%.
The Northern Territory recorded the biggest quarter-on-quarter drop in insolvencies, down 75.4%.
Tasmania by comparison was the weakest but still down 46.8%, followed by Queensland at 48.6%.
Queensland also had the highest unemployment rate as of December 2020, at 7.5%, compared the national unemployment rate of 6.6%.
---
Photo by Andrew Winkler on Unsplash