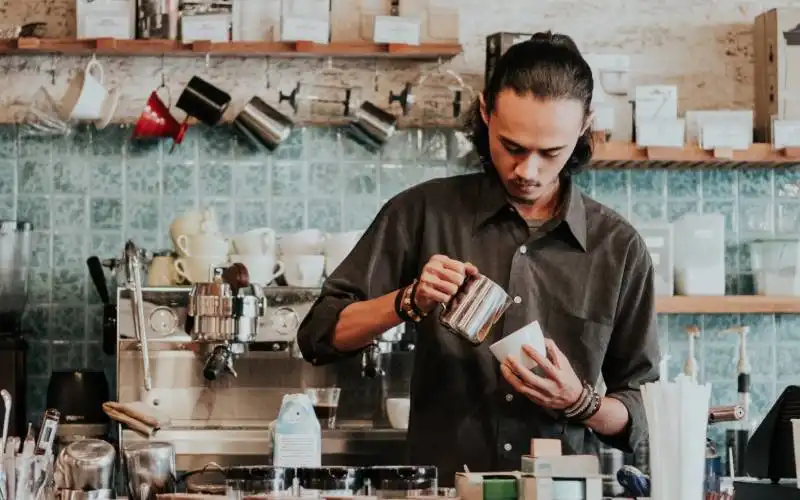 Photo by Ali Yahya on Unsplash
Today the Federal Government announced an extension of JobKeeper past September on a reduced payment to March 2021.
Originally slated to be announced on Thursday, today Prime Minister Scott Morrison and Treasurer Josh Frydenberg announced JobKeeper is being extended to March 2021.
Under what's been dubbed 'JobKeeper 2.0', there will be tighter eligibility criteria as well as reduced payments from 28 September, to $1,200 a fortnight, with those working less than 20 hours a week paid $750.
Employee status will be assessed based on the four weeks prior to 1 March 2020.
From 4 January 2021 through to 28 March, the payments will be reduced further to $1,000, and $650 for those working less than 20 hours a week.
Businesses will have eligibility tests of a 30-50% revenue drop re-applied for each new phase.
Need somewhere to store cash and earn interest? The table below features introductory savings accounts with some of the highest interest rates on the market.
The $550 'Coronavirus Supplement' on top of the regular JobSeeker is also being extended but reduced.
From 25 September, the new rate is $250 a fortnight for the Coronavirus Supplement, to be extended through to the end of the year.
This means the total rate recipients will receive will be $815 a fortnight, consisting of a $565 standard payment, and the $250 supplement.
Recipients can also earn up to $300 income per fortnight without it affecting payments.
From 4 August, JobSeeker recipients will be subject to new job searches criteria and will be required to reconnect with Services Australia.
There will also be penalties for JobSeekers rejecting jobs offered to them and a reintroduction of asset tests for individuals after September.
The extension of the schemes is estimated to cost $16 billion.
| | | | |
| --- | --- | --- | --- |
| | Phase One Rate | Phase Two Rate (Date Applicable) | Phase Three Rate (Date Applicable) |
| JobKeeper (Over 20 Hours a Week) | $1,500/fortnight | $1,200/fortnight (28 Sep - 3 Jan) | $1,000/fortnight (4 Jan - 28 Mar) |
| JobKeeper (Less Than 20 Hours a Week) | $1,500/fortnight | $750/fortnight (28 Sep - 3 Jan) | $650/fortnight (4 Jan - 28 Mar) |
| JobSeeker Coronavirus Supplement | $550/fortnight | $250/fortnight (25 Sep - 31 Dec) | Under Review |
| JobSeeker Totals | $1,115 | $1,115 ($815 + $300 of own income) - (25 Sep to 31 Dec) | Under Review |

In an op-ed for the Australian Financial Review, Mr Frydenberg said the Treasury estimates a quarter of JobKeeper recipients saw their incomes increase by an average of $550 a fortnight.
"In recommending that JobKeeper be continued, the Treasury said it should remain a time-limited program, as it can create disincentives that become more acute as the economy opens up," he said.
"Under the JobKeeper extension to March 2021, only businesses whose turnover remains below the threshold will be eligible for continued support. This will ensure it remains targeted to those who need it most.
"While not all these businesses will necessarily make it to the other side, by tapering the payment and extending the JobKeeper program, we give them the best chance of remaining viable."
Treasury estimates generally corroborate figures from the Australian Bureau of Statistics that revealed one in five JobKeeper recipients are receiving more than their regular income.
---
Latest Articles