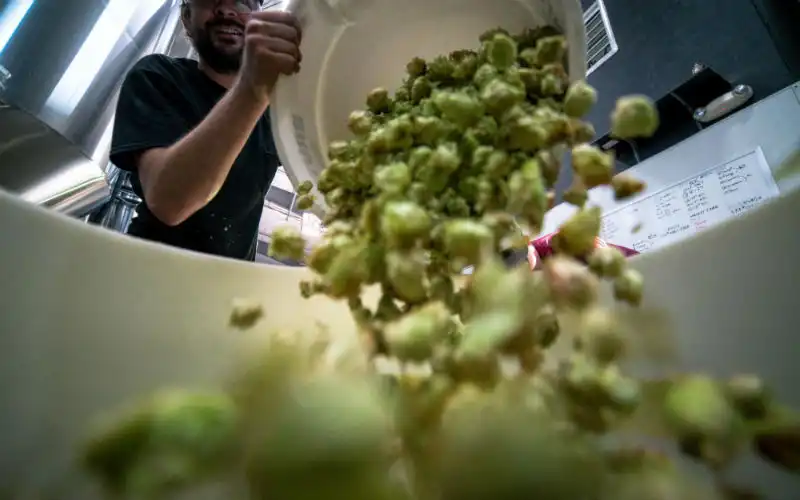 Australians are chucking out thousands' worth of their hard-earned savings every year in wasted groceries, with Gen Z and millennials the worst offenders.
According to Rabobank's recently released Food Waste Report, Australians spent $10.1 billion dollars in food in 2019 that ended up in our bins rather than in our mouths.
That equates to 13% of the food we buy at a cost of $1,026 annually for the average Australian household and makes Australia the fourth-highest food waster in the world.
The main reasons for chucking out food include not knowing what to do with leftovers, buying too much food, and changing plans. The rise of food delivery services may also be to blame for the increase in our food waste bill, up $1.2 billion from the year before.
Head of Client Experience at Rabobank Australia Glenn Wealands said food waste is one of the most significant challenges facing the planet.
"Given the increasing pressure on the planet to provide for a growing population, there is an urgent need for greater action across governments, industry, retailers and consumers to drive real change," Mr Wealands said.
The report found most Aussies aren't aware of the impact food waste has on the environment, with 54% believing it only contributes to landfill. Only four in 10 linked food waste to pollution and a third recognised it increases Co2 emissions.
Less than a third of Australians knew food waste is linked to climate change, water shortages and animals becoming extinct.
Mr Wealands said Australians' lack of understanding was "alarming".
"As individuals, each and every one of us can and must make a difference. When we waste food, the ramifications go far beyond just dollars, impacting our planet and precious resources. We know from this research that more than three-quarters of us care about reducing food waste and are annoyed by it. However, it is alarming that less than three out of 10 of us recognise the impact our food waste has on the environment."
Younger generations the most wasteful
While they're considered to be more environmentally aware, the younger generations came out on top as being the worst offenders for wasting food.
The report found that Gen Z (people under the age of 24) were the most wasteful generation, binning $1,446 in food every year.
Closely following were millennials (those aged between 24 and 38) who chucked away an average of $1,394 in food this year.
In contrast, the generation we all love to bash came out on top as being the least wasteful generation. Baby Boomers wasted the least amount this year, tossing out $498 in food. Okay Boomers, credit where credit's due.
Slightly worse was Gen X, who binned $918 in food in 2019.
---
Latest Articles