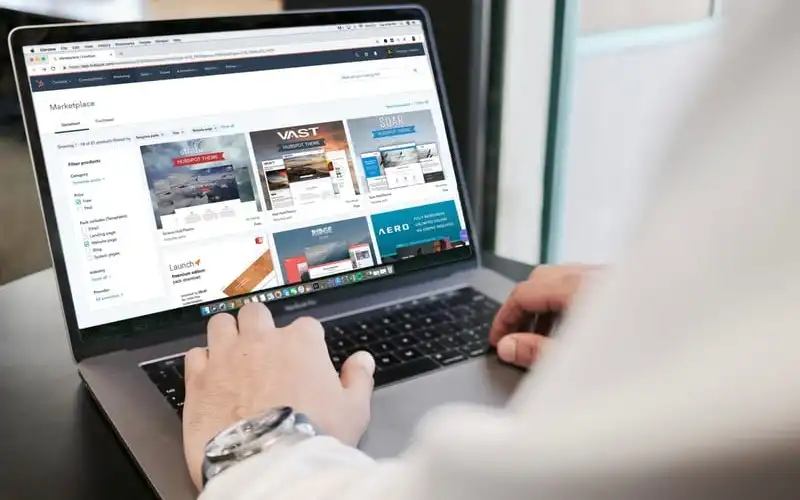 Photo by Campaign Creators on Unsplash
The National Retailers Association and digital agency Xugar are calling for a $6,000 stimulus package to help small businesses build up their online business.
The push for more targeted stimulus for small-medium enterprises (SMEs) comes after Australia Post announced online shopping has increased 80% compared to a year ago.
Six thousand dollars in stimulus would be in the form of a loan or reduced taxable income for SMEs, with one proviso that it must be used to improve their online presence.
Xugar proposed that the SME nominates a 'digital partner' to assist with moving their products and services online.
Retail trade figures for August indicate a 4.2% fall in sales, with Victoria leading the charge, down 12.6%.
Need somewhere to store cash and earn interest? The table below features introductory and ongoing savings accounts with some of the highest interest rates on the market.
Lender

---

4

0

0

0

$product[$field["value"]]

$product[$field["value"]]

$product[$field["value"]]

More details

FEATURED

Online Saver (Amounts < $499999)

4

0

0

0

$product[$field["value"]]

$product[$field["value"]]

$product[$field["value"]]

More details

High Interest Savings Account (< $250k)

4

0

0

1

$product[$field["value"]]

$product[$field["value"]]

$product[$field["value"]]

More details

0

50

0

$product[$field["value"]]

$product[$field["value"]]

$product[$field["value"]]

More details

0

0

0

$product[$field["value"]]

$product[$field["value"]]

$product[$field["value"]]

More details
Rates based on a savings balance of $10,000. Sorted by total interest rates. Refer to providers' websites for bonus rate conditions and for any applicable fees and charges. Rates correct as of June 26, 2022. View disclaimer.
CEO of the NRA Dominique Lamb said online shopping is the 'new normal' and businesses are having to adapt.
"Technological evolution has resulted in more and more retailers embracing ecommerce initiatives to generate revenue," she said.
"Business lockdowns due to COVID-19 have further fuelled this growing trend, with many retailers relying on digital sales to negate lost revenue from trading restrictions.
"The NRA would like to see governments at all levels invest in digital upskilling for small businesses. Straightforward measures to achieve this include interest-free loans, tax write-offs or training funding."
Already the Federal Government has injected about $180 billion of stimulus into the SME sector, including an increased instant asset tax write off, wage subsidies for SMEs employing apprentices, loan guarantees and more.
However, Xugar's director Sagar Sethi says investing in the online world is one of the "most important" areas for investment.
"A virtual shop front or professional website seamlessly allows your business to be found online, connecting you with the community," he said.
"We've seen a massive shift to online selling worldwide as COVID has kicked in and people now are much more familiar with it.
"And because it's becoming the new normal, businesses like grocery stores and butchers will need to pivot to selling online - COVID or no COVID."
The hurdles of transitioning to online
There needs to be a framework for the $6,000 stimulus if the policy proposal gains traction, according to Jirsch Sutherland partner Andrew Spring.
"In my experience, the cost to a business to pursue an online strategy which includes e-commerce capabilities will significantly exceed $6,000," he told Savings.com.au.
"However, if the proposed grant can be used to appropriately chart a course of action that encourages and enables business owners to understand the benefit of the investment into the digital space, then it may be the catalyst for change required to provide an opportunity for long term success."
Mr Spring also said businesses used to the bricks-and-mortar retail world might find a whole other set of challenges in the online space.
"Considering the right location, fit-out and product mix to meet the target market for a physical location is much like considering the relevant digital platform, logistics partner, website layout and trading terms when building an online presence," he said.
"Business owners will also need to be conscious of their digital marketing strategies and SEO options, to ensure that their service or product is not lost in the void of the internet, or on Google search result page four."
Pushing the boat out on businesses collapsing
In addition to government stimulus, there have been changes made to insolvency laws.
Such changes include extending the 'safe harbour defence' for insolvent trading until 31 December.
Another is the threshold for minimum applicable threshold for chasing debt has been raised to $20,000, up from $2,000 for a statutory demand, and $5,000 for a bankruptcy notice.
In May, various insolvency experts forewarned about the danger of such measures.
Malcolm Howell, partner at insolvency firm Jirsch Sutherland, said the relaxation of laws merely provide "breathing space" for SMEs.
"Once the government relief measures expire, many SMEs that have deferred their liabilities are likely to receive a severe capital hit six or more months down the track and might not be able to meet their obligations," he told Savings.com.au.
"And given a lot of small-business owners often use personal finances for business borrowings – including using their homes as a guarantee – they are more vulnerable."
---
Latest Articles