AMP said one-third of hospitality workers on its superannuation plans have applied for an early super release, the most of any industry. 
AMP's financial wellness survey of 2,100 people held between June and July also indicates 86% of hospitality workers are more financially stressed than the national average.
The bank's survey found a 'strong correlation' between COVID-impacted industries, stress levels, and early super release applicants.
Across AMP's different superannuation brands, nearly $530 million has been withdrawn as part of the early release scheme, for an average of $7,919, according to the latest prudential regulator data.
Industry-wide, Australians applied for a $7,647 release on average - initial application requests averaged $7,400, while repeat applications averaged $8,298.
Need somewhere to store cash and earn interest? The table below features savings accounts with some of the highest interest rates on the market.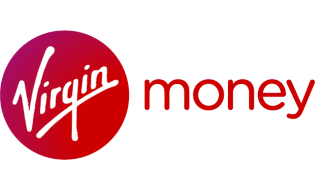 Advertisement
Boost Saver - Savings Account
Highest
variable rate
1.50%†
Base
variable rate p.a.
0.10%
BOOST YOUR SAVINGS with up to 1.5% for the first 3 months
Product Features
Red Hot Intro Rate of up to 1.5% for the first 3 months
Enjoy up to 1.2% thereafter
Bundled with the Virgin Money Go transaction account
Retail was the second-most financially stressed industry, with 64% more stressed than the national average, followed by wholesale trade at 36%, and construction at 29%.
The national average is 14%, equating to 1.8 million workers.
Conversely, the least financially stressed industries are professional, scientific and technical services (-50%), financial and insurance services (-43%), and manufacturing (-36%).
However, the survey found those directly impacted by COVID are 10% more likely to take action to save, saving an extra 5% on average.
AMP's general manager of workplace super engagement Stephen Owen pointed to the 'encouraging' signs.
"The research also shows that many Australians have used the stress caused by COVID as a motivator to take action to review their financial circumstances, put goals in place and make plans for the future," he said.
"We know these actions can give people a greater sense of control, and significantly improve financial and general wellbeing."
AMP's survey was weighted to reflect broader Australian workforce data from the Australian Bureau of Statistics.
This is the same survey reported on last month, which also showed those moderately or severely financially stressed are losing 7.7 hours a week in productivity at work.
---
Photo by Joris Visser on Unsplash