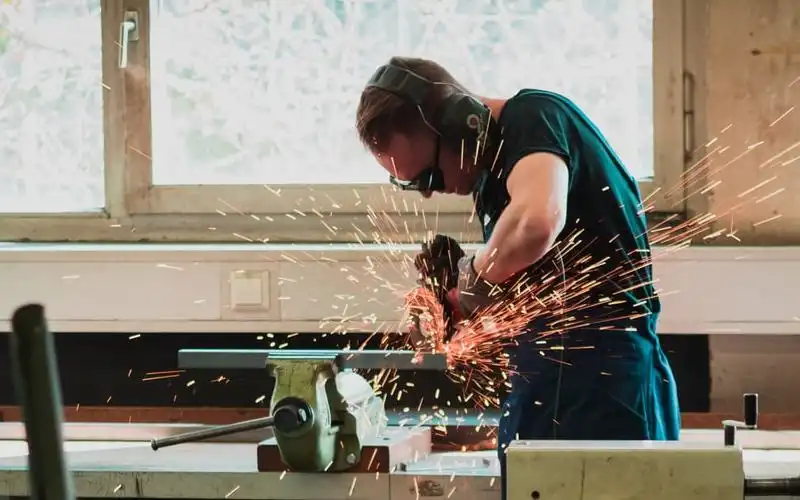 Photo by Maxime Agnelli on Unsplash
The Grattan Institute crunched wage figures over a 27 year period, and found an increase in superannuation saw a decrease in real wage rises.
Grattan found public service workers were worse-off than private sector employees.
"This trade-off between more superannuation in retirement but lower living standards, while working, isn't worth it for most Australians," Grattan Household Finances Program Director Brendan Coates said.
"This new empirical analysis reinforces that the planned increase in compulsory super, from 9.5 per cent now to 12 per cent July 2025, should be abandoned.
"Most Australians are already saving enough for their retirement."
The report titled 'No free lunch: higher super means lower wages' analysed administrative data on 80,000 federal workplace agreements made between 1991 and 2018, and found 80 per cent of the cost of increases in super is passed to workers through lower wage rises.
Lower wage rises were found within the life of the employment agreement - usually two to three years - but Grattan said the longer term impact is likely to be higher.
Compulsory superannuation payments were introduced in the 1980s, with the Superannuation Guarantee (SG) penned in 1992 under the Keating Government.
Grattan's modelling found with employer full pass-through (if an employer passed on the full costs of increased super to employees), increasing the SG from 4% to 5% actually decreased wages by 0.95%.
However, changes to the SG at higher percentages did not have a linear effect on wages - going from 9 to 10% superannuation at full pass-through lowered wages by 0.909%.
"Even Grattan's findings confirm that wages do not fully decline to offset increases in the superannuation guarantee rate," Centre for Future Work director Jim Stanford said to The Guardian today.
"This research thus confirms that total labour compensation does indeed grow when the superannuation guarantee rate is increased (contrary to the previously assumed 1:1 trade-off)."
Grattan also analysed various 'benefits' internationally, and illustrated pass-through rates at or above 100% for Japanese health insurance, US mandated maternity benefits, French pension contributions, Chilean payroll tax and US health insurance (covered).
This means that although workers experienced the benefits, employers paid for it through lower wages in these scenarios.
'No free lunch' was funded by The Myer Foundation, National Australia Bank and Susan McKinnon Foundation.
Compulsory 👏 super 👏 increases 👏 come 👏 from 👏 wages 👏. And we've got the data to prove it. https://t.co/xnDWwBHx1Z #auspol #superannuation pic.twitter.com/QhzsNUGW8n

— Grattan Institute (@GrattanInst) February 2, 2020
The types of wage agreements in Australia
Average weekly full-time earnings for individual arrangement workers was $1,777, compared to $1,630 for award and collective agreement workers, according to the Australian Bureau of Statistics.
Those on individual agreements are paid more than those on award or collective agreements, and are disproportionately likely to be managers, professionals, technicians and trade workers.
However, even though wages have slowed across the three types of agreements - award, collective and individual - since 2002, those in award and collective agreements saw higher wage increases (3.15% and 2.39% respectively) as of September 30 2018 than individual agreements (1.94%).
Grattan's report said individual arrangement workers were more likely to bear the cost of superannuation increases through slower wage growth, as they are more likely to be on market-responsive contract terms.
"If employers aren't willing to offer large pay rises today, it's hard to imagine why they would pay for higher super," Grattan's report said.
"In fact, if workers' bargaining power has fallen, employers are even less likely to pay for higher compulsory super than in the past."
Grattan's 'No free lunch' report comes after its 2018 report 'Money in retirement: more than enough' found the common theory that Australians are not saving enough for retirement is 'wrong'.
"Together, these findings demand a rethink of Australia's retirement incomes system," Mr Coates said.
---
Latest Articles