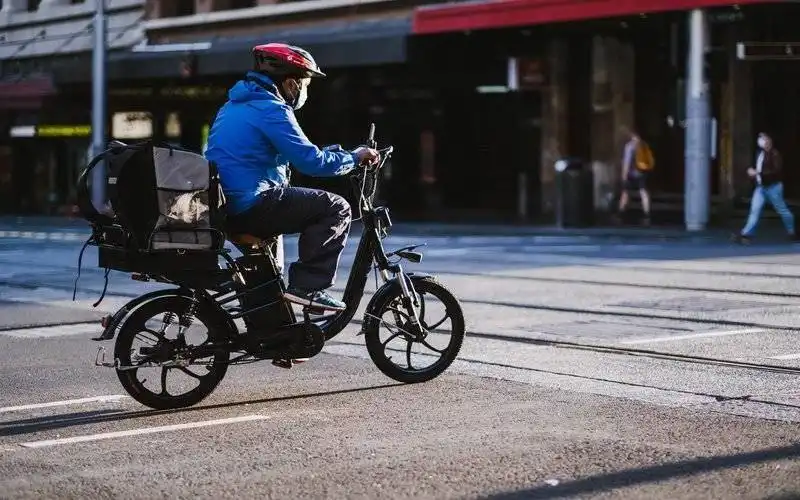 Photo by Kate Trifo on Unsplash
Australia's unemployment rate increased in April to 6.2% from 5.2% in March, seasonally adjusted.
The Australian Bureau of Statistics (ABS) figures have come as a massive shock, with the market forecasting a rise to 8.3% and 575,000 jobs lost.
Although the title rate didn't reach the heights predicted, 594,300 jobs were lost, almost 20,000 more than predicted.
The JobKeeper scheme looks to have disguised the extent of damage to unemployment, with Treasurer Josh Frydenberg revealing 6 million Australians are on the scheme.
Bjorn Jarvis, head of labour statistics at the ABS said the unemployment rate didn't show the full fallout of job losses from COVID-19.
"The large drop in employment did not translate into a similar sized rise in the number of unemployed people because around 489,800 people left the labour force", Mr Jarvis said.
The larger than usual number of employed and unemployed people leaving the labour force resulted in an unprecedented fall in the participation rate by 2.4 percentage points to 63.5%
"This means there was a high number of people without a job who didn't or couldn't actively look for work or weren't available for work", Mr Jarvis said.
Monthly changes in key populations
Source: ABS
The impact of the COVID-19 pandemic on hours worked was also extensive with total hours worked falling by around 9.2% or 165 million hours, between March and April.
When taken together with people leaving the workforce, around 2.7 million people (about 1 in 5 people employed in March) either left employment or had their hours reduced between March and April, a far greater figure than in previous years.
As a result, the number of underemployed people also rose sharply (up 603,300 people, to a total of 1.8 million people), and the underemployment rate rose to a record high 13.7% (up 4.9%).
The underutilisation rate, which combines the unemployment and underemployment rates, also rose to a record high of 19.9%.
Need somewhere to store cash and earn interest? The table below features savings accounts with some of the highest non-introductory interest rates on the market.
Treasurer Josh Frydenberg said as well as the 6 million Australians on JobKeeper, 1.6 million people were receiving JobSeeker.
Prime Minister Scott Morrison said the schemes, which are due to end in September, would be reviewed in the coming months.
"The task we have now is to reopen these businesses to get employees back into their jobs and to do so in a COVIDSafe way so that it's sustainable," Mr Morrison said.
AMP economist Shane Oliver said the jobs figures suggested the JobKeeper scheme could be working better than expected.
"Could be JobKeeper working better than expected and people not looking for a job given the lockdown and an expectation they will go back to their old job once the lockdown ends," Mr Oliver said.
Many economists have pointed out the record breaking underemployment rate is the main take away from these figures,
The rise in the Underemployment Rate is the real story. pic.twitter.com/0GxCEcTAOr

— Greg Jericho (@GrogsGamut) May 14, 2020
Prior to the release of the figures, major economists were split as to the extent of job losses.
NAB economists said despite their grim prediction of a doubling in the unemployment rate, May figures would prove even more brutal.
"NAB expects job losses to total 650k, with unemployment almost doubling to 9% on its way to a forecast peak of about 12% in June," they said.
"A risk to our unemployment forecast is that more people have dropped out of the workforce than we expect, but we know 1 million people have lost jobs until early May, so May's figure is higher still."
Westpac economists were slightly more optimistic in their prediction of 8.3% and said while March figures didn't capture the impact of lockdowns, this wouldn't be the case in April.
"All signs suggest the fall-out has been brutal with recent data based on ATO payroll information indicating close to a million workers have been rendered inactive," they said.
"The main question is how this will be reflected in the official statistics given the specific classifications used (e.g. with payrolls a measure of jobs, not employees, and with most JobKeeper recipients likely be considered employed) and other technical differences (including adjustments for population growth and seasonality)."
Outside of the market consensus there were extremes; AMP Capital forecasted an increase to 10% while Goldman Sachs predicted an increase to just 7%.
---
Latest Articles