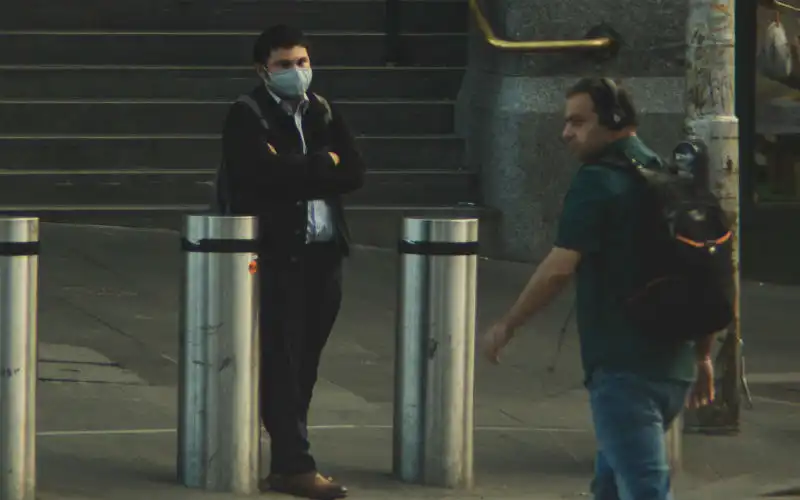 Photo by Iliya Jokic on Unsplash
The worsening spread of the coronavirus (COVID-19) pandemic in Australia could see unemployment reach 11% by June - and that number could still rise as more businesses close their doors.
Westpac said the "current extraordinary circumstances" have caused them to revise their economic predictions from last week, which was an unemployment rate of 7%.
The bank now forecasts there will be over 814,000 job losses leading to an 11% unemployment rate by June. Economic growth is expected to contract by 3.5% in the June quarter.
"Last week we forecast a peak in the unemployment rate of 7%," said Westpac chief economist Bill Evans.
"Since then we have seen the rollout of more extensive shutdowns than we had originally envisaged. Economic disruptions are set to be larger as the government moves to address the enormous health challenge which the nation now faces."
Westpac says the most impacted sectors will be accommodation and food services, retail trade, arts and recreation services, manufacturing, transport and warehousing, real estate services, construction, and professional services.
The bank estimates job losses could be as high as 40% for arts and recreation, 29% in hospitality, and 8% for construction.
"Using this analysis we estimate that there will be 814,000 job losses in the June quarter lifting the unemployment rate to 11.1%," Mr Evans said.
"Working through our GDP estimates on an industry basis and acknowledging that output is not always aligned with employment this approach points to a contraction in GDP of 3.5% in the June quarter."
Looking for somewhere to store your cash? The table below displays a snapshot of one-year term deposits with some of the highest interest rates.
The bank expects recovery to be slow in the September quarter.
"Most shut down policies will still be in place leading into the September quarter and will only be gradually relaxed through the quarter," Mr Evans said.
"Additional job losses are expected to be minimal in the September quarter but little progress is expected to be made in reducing the unemployment rate.
"We expect it to hold at 11% while GDP is expected to contract by a further 0.3%."
Westpac is taking a "cautious approach" to employment forecasts but predicts a bounce-back in the December quarter.
"By the December quarter, with shut downs essentially over and travel restrictions eased, we expect a bounce back of 350,000 jobs with the unemployment rate falling to 8.8% and GDP growth lifting to 1.6%," Mr Evans said.
"However, industries such as manufacturing; construction and retail will still be facing headwinds given the high unemployment rate and the weak momentum from the September quarter."
Consumer confidence plummets to 30-year low
Unsurprisingly, Australians aren't feeling very confident about the state of the economy right now, as consumer confidence plunged by 27.8% in the last week to 72.2 according to ANZ-Roy Morgan.
This fall has brought the headline index to just above the all-time lows that were recorded in 1990, and 17% below the lowest point seen during the global financial crisis.
ANZ Head of Australian Economics David Plank said the coronavirus pandemic has had a major impact on people's confidence.
"The increasingly negative news about the impact of the coronavirus pandemic in Australia has had a dramatic impact on consumer sentiment, with confidence showing its biggest ever fall since the survey moved to a weekly basis in 2008," Mr Plank said.
"Consumer confidence has been lower than this level, but only just and only during the 1990-91 recession.
"The plunge was broad-based, with all sub-components of sentiment well below average and well below the levels seen during the GFC. Only the levels seen during the 1990-91 recession are comparable."
'Current financial conditions' dropped by 23.9% while 'future financial conditions' fell by 25.8%.
The economic conditions were also down sharply, with 'current economic conditions' plunging 37.1% and 'future economic conditions' declining by 19.1%.
The 'time to buy a major household item' fell the most, dropping by 37.2%.
---
Latest Articles