Westpac is Australia's very first bank, established in 1817 as the Bank of New South Wales. Changing its name in 1982 to what we all know it to be today, Westpac is one of the 'big four' banks in Australia, as well as one of New Zealand's largest banks.
Other companies that fall under the Westpac brand in Australia include St. George, Bank of Melbourne, BankSA, and RAMS. As a 'full service' bank, Westpac also offers products such as car & personal loans, credit cards, savings accounts, term deposits and much more. The big bank also dipped its toes into the buy now, pay later pool through its partnership with Afterpay, 'Money by Afterpay'.
What home loans does Westpac offer?
Westpac offers a range of home loan products for owner occupiers, first home buyers, renovators and investors alike. These home loans fall into three main product lines:
Flexi First Option Home Loan

Fixed Options Home Loan

Rocket Repay Home Loan
Westpac offers a number of principal & interest home loans, interest-only home loans, variable interest rates, fixed rates and split loans. There is also the option of a 100% offset account on some home loans.
Its home loans come with flexible repayment schedules and loan terms as short as three years. Notable features on some of the bank's home loan products include unlimited extra repayments, no ongoing fees, and more.
Compare some of Westpac's variable home loans for owner occupiers in the table below:
Lender

---

Variable

More details

Westpac – Flexi First Option Home Loan (New Customer) (LVR > 80%)

Variable

More details

Westpac – Premier Advantage Rocket Home Loan (Principal and Interest) ($150k+) (LVR < 70%)

Variable

More details

Westpac – Premier Advantage Rocket Home Loan (Principal and Interest) ($150k+) (LVR > 80%)

Variable

More details

Westpac – Rocket Repay Home Loan (Principal and Interest) (LVR > 80%)
Immediate cashback upon settlement
$2000 for loans up to $700,000
$4000 for loans over $700,000
Important Information and Comparison Rate Warning
Westpac mortgage pre-approval explained
Home loan pre-approval, which Westpac refers to as 'approval in principle', can give you an indication of how much a lender is willing to let you borrow. Most pre-approvals are valid for three months. You can apply for pre-approval on the majority of Westpac's home loans by submitting an online application. You'll need to provide details such as:
100 points of ID (passport, drivers licence, Medicare card)

Lists of expenses and debts

How much you'd like to borrow

Proof of employment and income
Once you've got your borrowing capacity ready, a Westpac Home Finance Manager will contact you to prepare you for receiving pre-approval. They'll need to assess your finances and complete any further checks before they can approve or reject your application.
What happens when you receive your pre-approval
If Westpac finds that you're a 'suitable' loan candidate, the bank will issue you a written pre-approval. Having a clear budget allows you to present a serious offer on a home, particularly at auctions where you will need to sign an unconditional contract. You may also feel more confident when house hunting as you know exactly how much you can afford to offer.
Westpac's home loan pre-approvals are valid for three months, and it can be renewed at the end of the 90-day period if required, given your financial situation hasn't changed. Once you've found the home of your dreams, you can start the formal approval process including getting a valuation of the property, finalising the purchase and more.
Though pre-approval is handy, it doesn't mean that you will definitely get a home loan with Westpac. Approval in principle is only an indication of your potential loan amount, but comes with certain conditions that need to be met.
Westpac home loan features
As we briefly mentioned, Westpac's home loans come with a range of features to help meet your needs as a borrower. Let's discuss a few of these features below.
Offset accounts
Westpac's Rocket Repay Home Loan comes with a 100% offset account. This means that any money you put into this linked account will be offset against the balance of your loan, which can end up saving you big time in interest charges.
Premier Advantage Package explained
When you package your home loan, you can access interest rate discounts and savings on a range of products. For an annual package fee, benefits of packaging your loan include:
Discounts on variable rate and fixed rate loans

No loan account fees

No account-keeping fee on your Westpac Choice account

No annual card fee on your Westpac credit cards

Discounts on insurance products
Westpac estimates you could save nearly $4,000 in your first year of a $250,000 home loan.
Split your home loan
You can split your home loan into separate fixed and variable rate accounts to have the benefits of both fixed and variable rate loans. You can lock in some certainty with the fixed interest rate, and take advantage of the flexibility of a variable rate by making additional repayments and using an offset account.
Redraw facility and extra repayments
Most variable rate home loans with Westpac allow you to make unlimited extra repayments, while the Fixed Options Home Loan has an extra repayment limit of $30,000 during your fixed term. All home loans come with a redraw facility with no redraw fee or minimum amount, given you have the available funds and you've activated your redraw facility.
Rate lock
With Westpac's fixed rate, you can rate lock in a fixed interest rate from application and have it valid when it comes time to settle. This shields you from any potential rate rises in that time. Your rate lock will hold the current fixed rate for up to 90 days after you've locked it for a fee of 0.10% of the loan amount. On a $400,000 home loan, for example, that's $400.
How to apply for a Westpac mortgage
Eligibility criteria
To apply for a Westpac home loan, you need to make sure that you meet the following eligibility criteria:
You must be at least 18 years old

You must be an Australian citizen or permanent resident

You must have a regular source of income
If you meet Westpac's eligibility criteria, you can submit your application online, over the phone or by visiting a Westpac branch.
Documents needed
Applying for a Westpac home loan may require you to submit certain documents, such as:
100 points of ID (drivers licence, passport, Medicare card)

Your monthly expenses (e.g. childcare fees, groceries, personal care, insurance, transport, etc.)

Two most recent payslips

Latest PAYG Payment Summary or tax return if employed (different documents needed if self-employed)

Proof of rental income (if applicable)
Image by Scancode Productions on Unsplash
---
---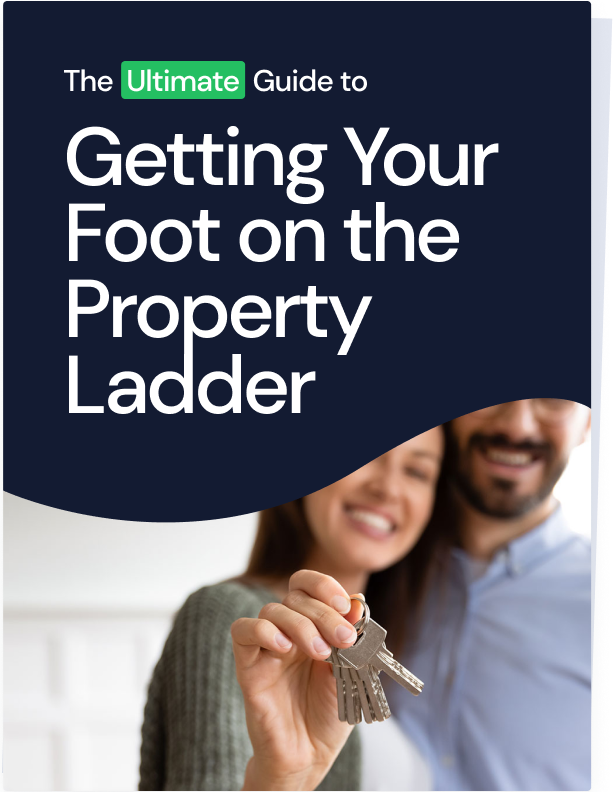 Ready, Set, Buy!

Learn everything you need to know about buying property – from choosing the right property and home loan, to the purchasing process, tips to save money and more!

With bonus Q&A sheet and Crossword!