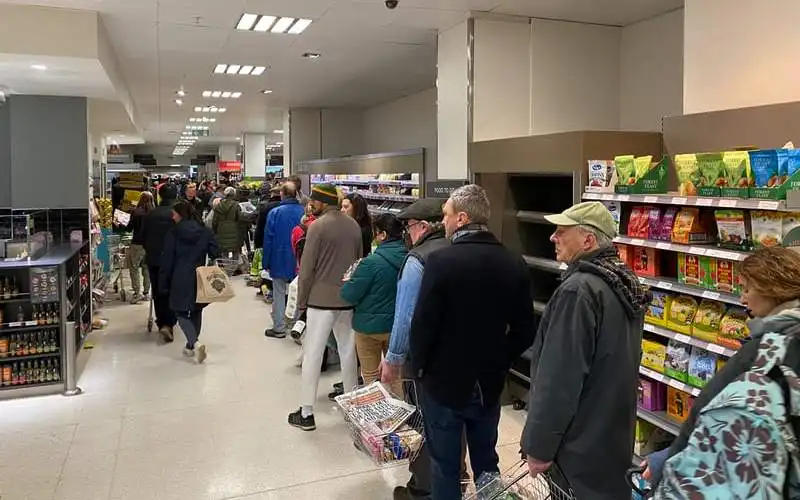 Photo by John Cameron on Unsplash
Reactions to the JobKeeper and JobSeeker 2.0 announcement yesterday were mixed, with some groups saying there needs to be more support for the neediest.
Yesterday, the Government announced it would be extending JobKeeper past September and through to March 2021, but at a stepped-down rate.
JobSeeker is also getting an extension through to the end of the year with a lesser 'Coronavirus Supplement', too.
The key details are below:
| | | | |
| --- | --- | --- | --- |
| | Phase One Rate | Phase Two Rate (Date Applicable) | Phase Three Rate (Date Applicable) |
| JobKeeper (Over 20 Hours a Week) | $1,500/fortnight | $1,200/fortnight (28 Sep - 3 Jan) | $1,000/fortnight (4 Jan - 28 Mar) |
| JobKeeper (Less Than 20 Hours a Week) | $1,500/fortnight | $750/fortnight (28 Sep - 3 Jan) | $650/fortnight (4 Jan - 28 Mar) |
| JobSeeker Coronavirus Supplement | $550/fortnight | $250/fortnight (25 Sep - 31 Dec) | Under Review |
| JobSeeker Totals | $1,115 | $1,115 ($815 + $300 of own income) - (25 Sep to 31 Dec) | Under Review |
However, opinion has been mixed on the issue, with social groups in particular calling for more support, especially for JobSeeker recipients, with experts' opinions below.
Need somewhere to store cash and earn interest? The table below features introductory savings accounts with some of the highest interest rates on the market.
Social groups saying more needs to be done
Mission Australia chief James Toomey said it's disappointing the Government has not committed to a permanent increase of JobSeeker.
"A permanent increase to income support payments would go a long way in injecting more money into the economy and relieve the pressure on organisations like Mission Australia who provide emergency relief and homelessness services," Mr Toomey said
"We can't turn back to $40 a day at the end of the year. This will return people to poverty and leave them unable to meet their basic needs, including housing at Christmas and into 2021.
"Even before COVID-19, 253 requests for homelessness assistance were unable to be met on any given day across our country."
The Australian Council of Social Service (ACOSS) was also critical of the reduction of the JobSeeker payment.
ACOSS chief Cassandra Goldie said the reduced payment gives Australians on the payment neither financial security nor certainty.
"The full supplement should be maintained until it is replaced with a permanent, adequate increase. Instead, the Coronavirus Supplement has been extended only to 31 December, with people facing the prospect of returning to $40 a day on New Year's Day," Ms Goldie said.
"This decision will also have flow-on effects across the entire economy. Millions of people will have less to spend on the essentials in local businesses, which in turn could lead to further economic pain and unemployment."
A previous survey of 955 people by ACOSS in June found the increased rate of JobSeeker allowed 83% of respondents to eat healthier and more regularly, with three-quarters of respondents reporting skipping meals on the old rate.
Lower rates 'reliant' on opening up of the economy
Speaking more on the financial impact, Westpac's chief economist Bill Evans said the announcements were in-line with the bank's expectations.
"We have estimated that total financial injections into the economy from government policies have reached $65 billion in the June quarter 2020 and an expected $95 billion in the September quarter," he said.
"However, without doubt, the economy will have to adjust to a very large reduction in government support in the December quarter placing extraordinary reliance on a sustained opening up of the economy during that time.
"The government's estimate of $16 billion [for JobKeeper] only goes to March and we expect a further extension of JobKeeper will be necessary after March, potentially lifting the total cost in 2020/2021 to around $20 billion compared to our original estimate of $24 billion."
CommBank's chief economist Craig James said the extension is "warranted" given Melbourne has been re-placed into lockdown.
"There is always a balance required between helping employers and employees genuinely in need and extending payments for too long, thus lifting the economic cost to the nation," Mr James said.
"The right balance seems to have been found, but that doesn't mean that further changes will need to be made."
Extension a 'welcome' announcement for small businesses
The Property Council of Australia is generally more supportive of the extension, with CEO Ken Morrison calling it a 'welcome' announcement.
"The extension of the JobKeeper program for a further six months will continue to provide welcome support for those businesses which have been hardest hit by the COVID-19 pandemic," he said.
Thinktank Grattan Institute and its new chief Danielle Wood were also generally supportive of the extension.
"It's a positive that the Government recognises the need for these supports to continue in some form while also acknowledging there is scope for better targeting," she said.
The extensions come after two groups found retail spending increased, largely off the back of early super withdrawals and increased stimulus, in early July.
---
Latest Articles