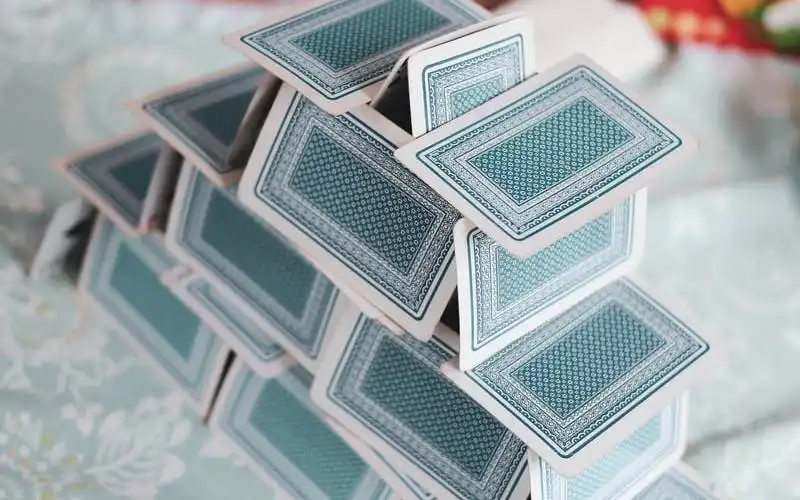 Temporary debt protections put in place in March will be wound back on 1 January, but a permanent increase in the bankruptcy threshold will apply.
Before the pandemic, the minimum threshold to trigger a bankruptcy was $5,000: It was raised to $20,000 in March, and will be wound back to a new threshold of $10,000 in January.
Other temporary debt protections will also cease, including the amount of time an individual has to respond to a bankruptcy notice restored to 21 days, down from six months.
Twenty-one days' relief from creditors - also down from six months - will cease.
The term 'zombie company' refers to companies surviving through such government protections, which otherwise would have declared bankruptcy or become insolvent.
Need somewhere to store cash and earn interest? The table below features savings accounts with some of the highest interest rates on the market.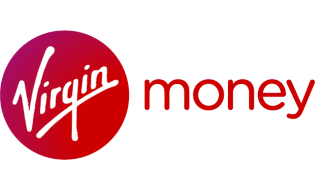 Advertisement
Boost Saver
Product Features
Joint Accounts available
Bundled with the everyday Virgin Money Go Account
Create up to 9 personalised savings goals in moments
1Conditions apply
Highest
variable rate p.a.
1.20%†
Base
variable rate p.a.
0.10%
1Get 5,000 Bonus Virgin Money Points when you join until July 31, 2021
Product Features
Joint Accounts available
Bundled with the everyday Virgin Money Go Account
Create up to 9 personalised savings goals in moments
Andrew Spring, partner at insolvency specialists Jirsch Sutherland, said the rules upset the pre-COVID economy's "equilibrium".
"Not all businesses have remained viable; or have felt the impacts so severely that they are too far 'underwater' to be able to return to profitability. These 'zombie' businesses will have to close," he said.
However, the protections ceasing isn't necessarily all bad news, even for struggling companies, according to Mr Spring.
"Think of the symbiotic relationship between the hunters and the prey of the migrating herds - the herd's genetic strength is improved by the weakest being culled by the predators," he said.
"We should think of the valuable resources that reside in these businesses, both human and asset based, that can be redeployed into a more successful venture.
"An early intervention and repurposing of these resources will not only prevent any potential 'domino effect' on these companies' creditor group due to increasing bad debt, but should also stimulate economic activity and success.
"Insolvency is not contagious, but if we think of it like a disease, then the earlier it is diagnosed and treated the more likely that the debtor will survive."
Back in May, insolvency experts warned that protections put in place merely 'kicked the can down the road'.
CreditorWatch statistics indicate about 8,000 to 9,000 firms are put into administration every year.
In April and May 2020, there were 1,200 fewer court actions over such matters, compared to the same period in 2019.
Personal insolvencies throughout the pandemic are well down compared to the months prior, but certain industries have seen slight increases, such as construction and retail, since changes to JobKeeper were implemented in late September.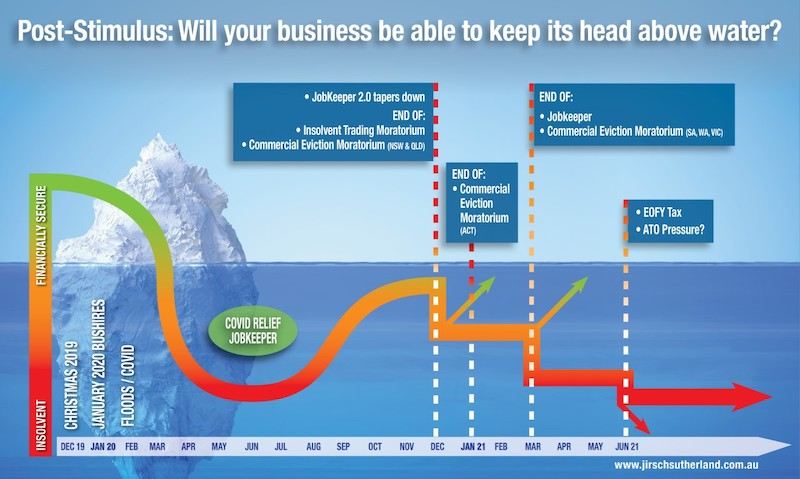 Source: Jirsch Sutherland
---