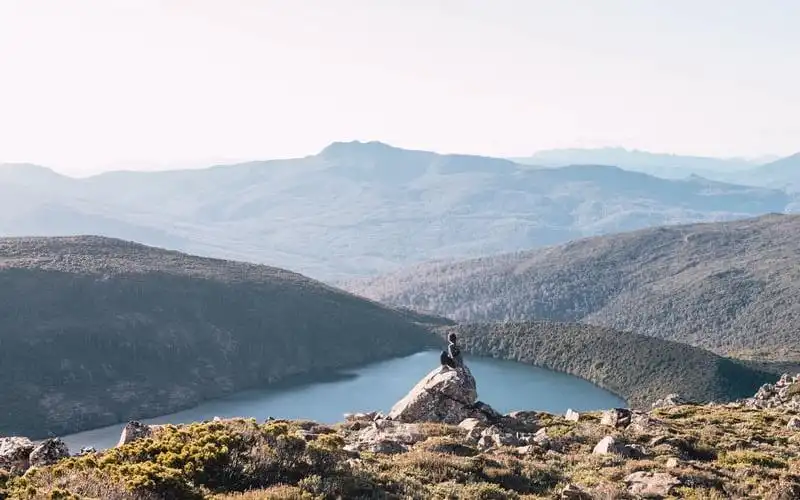 Photo by Sylvia Yang on Unsplash
A recent report by CommBank revealed the Apple Isle outperformed all other states as the best overall economy - the first time in a decade.
For the first time since October 2009, Tasmania has taken the sole mantle as Australia's number-one economy in CommBank's 'State of the States' report.
CommBank's rankings are now as follows:
Tasmania
Victoria
ACT
NSW
Queensland
SA
WA
NT
The report ranks states based on annual growth rates compared to decade averages, that is, how a state performs above 'normal'.
Want to earn a fixed interest rate on your cash? The table below features term deposits with some of the highest interest rates on the market for a six-month term.
Overall performance of the states' and territories' economies are based on eight factors - economic growth, retail spending, equipment investment, unemployment, construction work done, population growth, housing finance, and dwelling commencements.
Last quarter, Tasmania shared the top spot with Victoria, however, Victoria still leads in economic growth, at 26.5% above 'normal' in the March quarter.
Tasmania is in front on four of the eight economic indicators, ranked first in relative population growth, relative unemployment, equipment investment and retail trade.
"Tasmania has the strongest job market. Despite the COVID-19 shock, the Tasmanian unemployment is only 7.4% above the decade average," the report said.
"Home building is strong in the ACT [+21.7%] due to relative strength in the job market [+29.4%].
"And home building is strong in Tasmania [+20.5%] because population growth is well above 'normal' [+0.97% annually]."
However, much of the data is based on March quarter statistics from the Australian Bureau of Statistics, preceding much of the effects of COVID-19.
Australia went into COVID-19 lockdown on 22 March.
Results mixed for NT and WA
While Western Australia is bouncing back, ranked second for economic growth, it is eighth for relative unemployment.
The report highlights the West's jobless rate was the highest since January 1994, 63% above the decade's average.
However, the state's annual population growth was the highest it's been in five years, up 1.28%.
The Northern Territory, on the other hand, experienced a contraction in many of the sectors, lagging behind in last spot on six out of the eight indicators.
It was the only state or territory to record a population decline over the pasty year, shrinking by 0.38% over the past year.
Housing finance in the Top End plunged 39.5% lower than the decade average, while dwelling commencements were 67.2% below the decade average.
---
Latest Articles