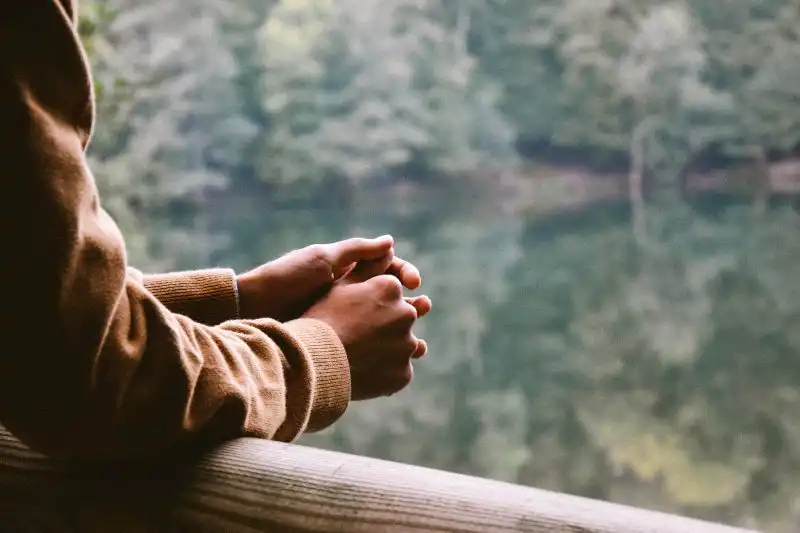 Photo by Umit on Unsplash.
If you're looking to invest some money long-term, then why not consider a long term deposit for the next few years?
2-year term deposit interest rates
The average two-year deposit rate is about 1.44% p.a. as at January 2020, a little higher than the average. The table below displays a snapshot of some of the highest term deposit interest rates around for two-year terms.
3-year term deposit interest rates
Three-year deposits currently have an average rate of around 1.42% p.a, a slight decline from two-year deposits. But, they seem to have higher highs. The table below displays a snapshot of some of the highest term deposit interest rates around for three-year terms.
5-year term deposit interest rates
The average five-year deposit rate is pretty much bang on the market average at 1.41% p.a. The table below displays a snapshot of some of the highest term deposit interest rates around for five-year terms.
Other guides & resources:
What is a long term deposit?
While 'short term deposits' are generally classified as being for a year or under, long term deposits can be classed as anything over a year. With most banks, terms can last for up to five years, although you can sometimes get terms that last for seven. So the common terms seen for long term deposits include:
Two years
Three years
Four years
Five years
18 months
30 months
Holding a term deposit for a longer period of time is not without its risks, as you have to wait longer before you can access your money. But as we've showcased above, you can often access some higher interest rates.
Interest rates on long-term deposits
With the average interest rate sitting at around 1.40% p.a., long term deposit rates can offer some rates that are much higher than this. While the average deposit rate for various longer terms also hovers around this 1.40% mark, the highest rates available for these terms are often much more impressive. The idea behind this is banks want to encourage customers to deposit their money for longer so the bank can use the funds to offer things like home loans, so banks might offer some enticing interest rates to attract longer-term funds.
Why pick a long-term deposit?
There are a few reasons to pick a long term deposit. They can offer higher interest rates, can store your money away securely for longer and can also help you avoid any future interest rate decreases. Someone who locked in a long term deposit a few years ago at 3-4% interest rates is probably laughing all the way to the bank seeing the way rates are now.
On the other hand, if rates increase you can miss out on some substantial gains, as term deposit rates are always fixed. Plus, should you ever need the money, you'll have much longer to wait unless you're prepared to cop a penalty.
When looking at a long term deposit, ask yourself:
Will you be able to go without the money for the full term?
Do economists expect interest rates to fall or remain stable over the term?
Will you be happy to forgo the potentially higher long-term returns of investing in shares and bonds for less risk?
Frequently asked questions
1. What does a term deposit mean?
The word 'term' for term deposit is a length of time, which can be anything from one month to five years. And 'deposit' means locking your money away with a bank for that term. So a 'term deposit' is a secure banking product where you store a set amount of money away for a pre-specified length of time in return for a fixed amount of interest.
2. Are term deposits worth it?
There's no one answer to this question. It depends what you're after. Term deposits might be a good choice if you're looking for a relatively safe, cash-only investment for a specified period of time at a locked-in interest rate. But if you're looking for a high rate of return, you might need to look elsewhere.
Compare term deposits here to see some high term deposit interest rates.
3. How safe are term deposits?
Term deposits are generally considered to be a very safe investment as there's little to no chance of losing your money.
To offer term deposits a bank must be a registered ADI (authorised deposit-taking institution), and any ADI is covered by the Australian government guarantee, which protects your deposits up to $250,000 per bank.
So if your bank collapses (which almost never happens), up to $250,000 of your money will be returned to you.
4. Can you add money to a term deposit?
No, with the vast majority of term deposits you cannot add money to them during the length of the fixed term. Some banks offer an exception where you can add or withdraw money during the grace period, but this is usually only about a week or so after opening or renewing the deposit.
5. Are term deposit interest earnings taxable?
Yes, interest earned on term deposits is taxable, just as your regular income or savings account interest is.
Term deposit interest earnings are to be included in your annual tax return. If your term deposit pays interest at maturity after three years, then you'd only list it as taxable income after that final third year. But if it pays interest annually, then you'd need to include it in each financial year's return.
6. Can you withdraw a term deposit early?
You can withdraw early from a term deposit, but unless you're experiencing financial hardship, you usually can't do so without facing a penalty.
In addition to requiring up to 31 days notice, most banks will also charge an interest rate reduction relative to the length of your term that's expired. You may also be charged an early termination (or break) fee.
7. How is interest calculated on a term deposit?
Term deposit interest is usually calculated on a simple basis: as a percentage of your initial investment. If, for example, you deposit $10,000 for one-year at a 2.00% interest rate, then at maturity you'd have earned $200 in interest.
There are a very small number of term deposits in Australia that allow interest to compound, although the interest rates on these products tend to be low.
---
Latest Articles