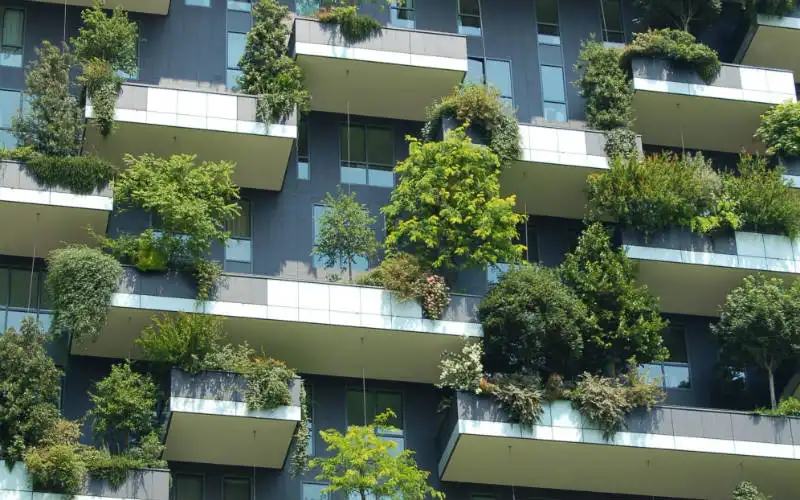 Photo by Chris Barbalis on Unsplash
UBank has unveiled the 'world's first' 'green' term deposit for consumers, designed to attract the savings of environmentally-aware millennials.
According to UBank, this term deposit is matched to a portfolio of renewable energy projects such as wind and solar power, and is certified by the Climate Bonds Initiative (CBI).
This is the first 'green' term deposit for everyday consumers, but not the first in the whole market.
That honour belongs to Westpac, who last year launched a green deposit for wholesale investors with deposits of at least $1 million.
UBank CEO Lee Hatton said this term deposit is "another example of how UBank is redefining banking".
"Australians are becoming increasingly aware of their ecological footprint and demanding more choice into how their investments impact it," Ms Hatton said.
"We're hoping to dispel the myth that sustainable products provide a less than desirable financial outcome."
Ms Hatton also told the Australian Financial Review this move paves the way for the NAB Group (UBank is a subsidiary of NAB) to broadly respond to the demands of younger more socially aware customers.
"UBank is about what you will see in the coming years," she said. "This will be attractive to customers wanting to be part of a movement that starts to shape the way the bank thinks about segmenting its lending categories."
About UBank's green deposit
UBank's term deposits page lists some key information about the new green term deposits:
There are two types: personal and SMSF deposits
The minimum deposit required is $1,000
The term options are 2,5,7,8,10 and 11 months
Those who roll the term over will unlock an extra 0.10% as a loyalty bonus
Interest is paid at maturity
As with its other term deposits, there no fees attached
The interest rates available on these green term deposits are on-par with UBank's other products with similar terms.
In the table below, the ones highlighted in bold are green deposits.
| Term | Interest rate (per annum) | With loyalty bonus (per annum) |
| --- | --- | --- |
| 1 month | 1.90% | 2.00% |
| 2 month | 2.10% | 2.20% |
| 3 month | 2.60% | 2.70% |
| 4 month | 2.60% | 2.70% |
| 5 month | 2.60% | 2.70% |
| 6 month | 2.65% | 2.75% |
| 7 month | 2.65% | 2.75% |
| 8 month | 2.65% | 2.75% |
| 9 month | 2.65% | 2.75% |
| 10 month | 2.65% | 2.75% |
| 11 month | 2.65% | 2.75% |
| 12 month | 2.65% | 2.75% |
Source: UBank
The announcement of these new term deposits come just days after UBank dropped its term deposit rates by up to 20 basis points.
A lot of these interest rates prior to the rate change were 2.75% without the loyalty bonus, while UBank's 1-month term deposit formally had an interest rate of 2.10%.
Just last week, UBank's parent company NAB also lowered its term deposit rates by as much as 20 basis points.
Why green deposits?
74% of Australians consider themselves eco-friendly (nearly three-quarters) and 55% of millennials say they are actively looking to incorporate more eco-friendly actions in their everyday lives.
After reducing its deposit rates, this is clearly a move by NAB and UBank to capture a greater portion of the millennial market.
A recent survey by The Sydney Morning Herald found 57% of voters will be swayed by climate and environmental matters at the upcoming federal election.
That suggests environmental matters are more a pressing issue for voters than hospitals, public transport and schools.
---
Latest Articles