With no branches ubank says it can put more energy into offering great rates, creating useful products and looking after customers with local support.
Other than mortgages, ubank also offers other financial products and services such as savings accounts, term deposits and SMSF accounts.
"At ubank, we're all about helping you be more successful with money.
"Think of us as your daily money companion. One that brings together the ability to see all your money in one place with smart features and real-time insights designed to help you get ahead.
"You'll learn what it feels like to save more, see exactly where you're spending and own your own home faster. When you're with ubank, we'll help you achieve real momentum with money."
What home loans does ubank offer?
Check out some of ubank's home loan offerings in the table below.
Lender

---

Variable

More details

FEATURED

Unlimited Redraws

ubank – Neat Variable Home Loan (Principal and Interest) (LVR < 60%)

No annual fees – None!
Get fast pre-approval
Unlimited additional repayments free of charge
Redraw freely – Access your additional payments when you need them
Home loan specialists available today

Variable

More details

ubank – Neat Variable Home Loan (Principal and Interest) (LVR 70%-80%)

Variable

More details

ubank – Neat Variable Investment Loan (Principal and Interest) (LVR 70%-80%)

Variable

More details

ubank – Flex Variable Investment Loan (Principal and Interest) (LVR 70%-80%)

Home loan specialists available today

Variable

More details

ubank – Flex Variable Investment Loan (Interest Only) (LVR 70%-80%)
Important Information and Comparison Rate Warning
Am I eligible for a ubank home loan?
To be eligible you must:
Be an Australian or New Zealand Citizen or Permanent Resident

Regular PAYG income or self-employed income (sole trader or in a partnership)

Borrowing 85% or less of your property value for Owner Occupier loans

Borrowing 80% or less of your property value for Investor loans
What home loan features does ubank offer?
No ongoing fees: ubank variable mortgages have no ongoing fees or application fees

Flexible payments: You can make weekly, fortnightly, or monthly loan repayments on a number of its loans

Split loans: You can split your mortgage between fixed and variable interest rates up to four times with a minimum split of $20,000

Unlimited redraws: ubank's variable mortgages have no limit on redraws of extra repayments

Flexible & convenient online banking: There are a range of online features for your convenience, including an online application tracker.

Discounts for loyalty: If you've held your mortgage for three straight years (or stay after your fixed-rate expires), you can get a 0.10% point loyalty discount off your variable rate.
Why choose ubank over the lenders?
ubank is an online bank, and since they have no branches, they have fewer costs than traditional banks.
"We pass these savings straight to you by offering great rates backed up with real, Australian based support," ubank said.
Honesty & Integrity
"We're completely transparent with our interest rates. We offer rewards for customer loyalty, and our local support team will treat you like a real person, not an account number."
Competitiveness
"We offer highly competitive rates with no hidden agendas, and we've kept fees to a minimum across all our products. We regularly review all our application processes to make sure they're as easy and supportive as they can be."
Innovation
"We've made applying fast and easy online. Our team of experts is constantly innovating to improve what we offer."
Security
"As part of NAB we can take advantage of the financial strength and global capabilities of one of Australia's most established banks."
How to apply for a ubank home loan
To apply for a home loan you must meet their lending criteria:
You must be 18 years of age or older

You must be an Australian or New Zealand citizen or Australian Permanent Resident

You must be residing in Australia and have an Australian mobile number

You must have an email address

You must be outside your probationary period of employment

You must be buying a house or unit that's at least 50 sqm

You must be purchasing or refinancing an established property
Since ubank is an online-only lender, you can apply for a mortgage via its website.
How to apply with ubank
If you're looking to refinance with U Bank, simply download their App or head to their website. You'll need to enter details like:
Proof of identity validating your name, address and birth date. This can be your passport, Medicare card, drivers licence etc

Details of your ongoing monthly expenses such as food expenses, childcare, clothing, transport etc.

Saving accounts statements

Proof of ongoing rent or board

Assets and liability documents

If you are an employee ubank will typically require two recent payslips and the most recent payment summary or tax return

If you are self-employed ubank will typically require the last two years of company tax returns
Image by Toa Heftiba via Unsplash
---
---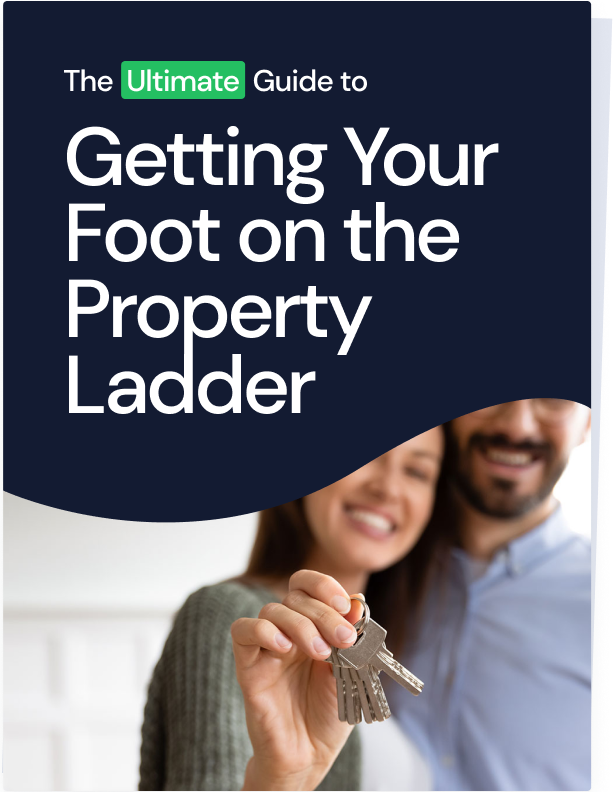 Ready, Set, Buy!

Learn everything you need to know about buying property – from choosing the right property and home loan, to the purchasing process, tips to save money and more!

With bonus Q&A sheet and Crossword!