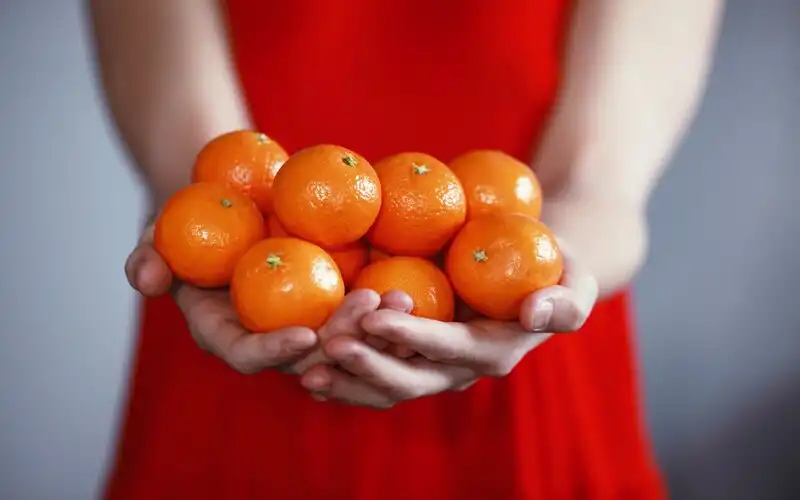 Offering fast, fair, personally-tailored personal loans is Plenti's aim, and five-star reviews is their game.
Founded in 2014, Plenti (formerly known as RateSettler) is Australia's first consumer-lending platform that allows everyday Australians to invest directly in consumer loans. Driven to help customers bring their big ideas to life, Plenti exists so that you can say "goodbye someday, hello today."
Plenti claims to be Australia's most-loved consumer lender, boasting more five-star reviews than any other personal lender. Having funded to the tune of $1 billion in consumer loans, the online lender claims it's "only just getting started."
Plenti's 'low rate' personal loans
Plenti's personal loans range from $5,000 to $50,000 with loan terms from one to seven years. It offers helpful features such as $0 monthly fees and $0 early repayments, fixed and variable rate loans, secured and unsecured loans, as well as specialised loans like renovation loans, green loans, consolidation loans, and legal finance. With current interest rates starting from 6.39% p.a., Plenti wants to help its customers "bring big ideas to life".
The application process is quick, online and paperless. Customers are able to get an interest rate estimate in just one minute by answering 10 questions without needing to apply and affect their credit scores. This can give potential customers an idea of how much they could be charged when they do apply. The application itself takes around 10 minutes, settlement within 24 hours and funds can be transferred within two days once approved.
Plenti boasts putting customers at the heart of everything, aiming to build personal loan experiences full of 'surprise and delight'. It has funded over 95,000 loans, including 13,700 renovation projects, 24,000 new and used cars, and almost 16,000 debt consolidation loans.
Check out some of Plenti's 3-year personal loans in the table below:
See how Plenti's personal loans compare to unsecured personal loans from other lenders:
No extra repayment or early exit fees
No ongoing fees
Up to $75,000 in loan amounts
Funding approved within 24 hours
Faster, fairer, smarter
Plenti offers personally-tailored rates based on a customer's credit score. This is known as risk-based pricing, where the rate is based on the probability of a borrower defaulting on a loan. But in the same breath, the lender said it will only ever lend "what we think you can comfortably pay back."
Plenti 'thinks like a customer' to make magic happen, aiming to deliver smarter, fairer, and faster personal loans. It says it wants your borrowing needs to be met as easily as a tap, swipe, and click. Its lending experience is powered by technology "so smart you can't even see it", which is how the online lender claims to deliver its fast and easy borrowing experience.
Values of 'doing what's right' and 'being the best' guide decisions
Plenti says it is driven by strong core values which guide its decisions.
Along these lines, Plenti claims to be Australia's "most-loved" consumer lender with 31 awards won in six years, over 4,000 five-star reviews under its belt, and over 15,000 customers who come back for more. It also boasts helping over 17,000 households "go green" with its solar and home battery loans.
Investing in personal loans with Plenti
As mentioned, Plenti allows everyday Aussies to invest in personal loans. Investors can earn up to 6.5% p.a. by investing in 'creditworthy borrowers' from across Australia. Investing through Plenti has some perks, such as automatic reinvestments to take advantage of compounding interest and early access to funds. There are three types of investment terms to "meet your needs":
One-month rolling: Plenti states you can earn up to 4.3% p.a.* by investing for indicative one-month term with monthly principal and interest repayments

Three-year income: You can earn up to 5.4% p.a.* investing for indicative three-year term with monthly principal and interest repayments

Five-year income: You can earn up to 6.5% p.a *if you invest for indicative five-ear term with monthly principal and interest repayments
*The "Earn up to" rate represents the interest rate limit for each lending market with the maximum lending rate of 6.5% p.a. being for the 5 year income market. Rates are not set by Plenti and are subject to the supply and demand of borrower and investor funds in each market. See Plenti website for more info
Plenti has 23,000 registered investors, and 100% of principal and interest is returned according to its site.
How to apply for a Plenti personal loan
You will need to meet Plenti's eligibility criteria to apply for a personal loan. This includes:
Being at least 18 or sometimes 21 years old

Being an Australian citizen or permanent resident

Earning at least $25,000 per year, sometimes more, from a regular source of income

Have at least a provisional driver's licence
Plenti may also need to consider:
How many existing loans or other debt you currently have

Whether you are self-employed

People on a low income, the pension, or Centrelink payments
You will also need to supply the following documents along with your application:
Proof of identification: Drivers licence or passport and some bills for proof of address

Verification of income: Payslips, bank statements, tax returns

Expenses and liabilities: Bank, credit card and loan statements
---
Image by Sharon McCutcheon on Unsplash