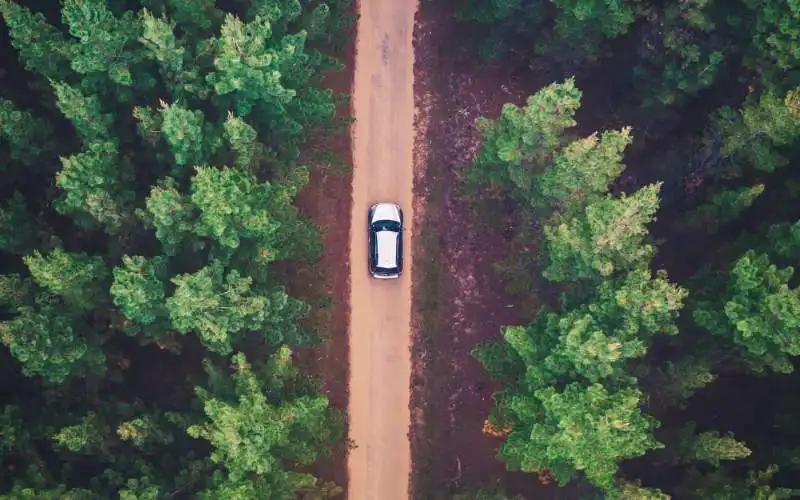 Seven year car loans are increasingly popular, despite five year terms reigning supreme, but there's some things you should consider before going for the longer loan.
It used to be the case that five year car loans were pretty much the longest term you could get. Indeed, nowadays five year terms seem to be the most popular. This is because they tend to offer a suitable blend of manageable monthly or fortnightly payments and reasonably minimal interest accrual.
However, seven year car loans are muscling in. According to Bloomberg reports and JD Power data, in the last week of March 2020, 23% of new car buyers in the United States took out seven year car loans. This is in contrast with the usual 7-8%, and coincides with COVID-19 lockdowns basically shutting down the economy.
In Australia, it could be similar. So, it would appear that as households feel the pinch, they may opt for a longer car term. However, just because you can, does that mean you should?
Below is a comparison of seven-year car loans - we'll get into how they compare to five-year loans later.
Rates based on a loan of $30,000 for a five-year loan term. Products sorted by advertised rate. Rates correct as of October 20, 2021. View disclaimer.
Are seven year car loans a good idea?
There's a few things to weigh up when it comes to opting for a longer car term. Most of the decision boils down to finding the right balance of a suitable monthly/fortnightly payment to suit your budget, versus how much extra interest is palatable.
Pros & cons of a 7-year car loan
Pros of a seven year car loan
By far and away the biggest pro is a lower monthly repayment. This could help you balance out your personal budget more easily while still being able to attain a safe, modern and reliable vehicle.
Because the payments are stretched over 24 additional months, the payment naturally comes down.
Consider, too, that average length of car ownership in Australia is 10.1 years, according to the Australian Bureau of Statistics. This means that you, if you were an 'average' motorist, could pay off the loan and still have three years of finance-free motoring to enjoy.
The lower monthly payment looks attractive, but what's the trade-off?
Cons of a seven year car loan
In contrast, the biggest downfall of a longer payment term is that more interest accrues over the life of the loan. So, you'll have to weigh up short term gain against long term pain. There's a few cons to a longer-term car loan, which may or may not be important to you.
More interest paid: Even on a modest $30,000 car loan, you could still end up paying an extra $1,500 more or interest by stretching the loan over an additional two years. Have a $60,000 loan? That figure looks closer to $3,000 or $4,000.

Fewer lenders: When shopping around you may have realised that not all lenders offer seven year terms. For example, online lender Loans.com.au offers a maximum of five years. Fewer lenders in the market theoretically means less competition.

Different interest rates: You may have also noticed that lenders could offer a disproportionately different interest rate if you go for a longer term. This could result in the cost of a loan ballooning out even further.
On that last point, your credit score is also at play here. Lenders look at your credit score - among other things - to determine how risky of a borrower you are. The poorer your credit score, the higher your interest rate is likely to be. Some lenders have different tiers of interest rates based on your credit score, and the best rates are often only for those with an 'Excellent' credit score above 800 (on a 1,200 point scale).
Below you can see how five-year car loans compare, taking note of the monthly repayment.
Approval in 24 hours
Balloon options to reduce repayments
No ongoing fees, no discharge fee
Rates based on a loan of $30,000 for a five-year loan term. Products sorted by advertised rate. Rates correct as of October 20, 2021. View disclaimer.
Depreciation - The Silent Killer
One huge factor you may not have considered when you bought your car with finance is depreciation. We've calculated that some luxury cars can lose more than half their value in as little as three years.
Owing more on the car than it's worth is called negative equity. If you plan on keeping your car for the total loan term, this might not matter too much, but circumstances can change - e.g. you have kids and need to swap that convertible for a family SUV, or you need a ute for work.
It's important to note this isn't exclusive to seven-year car loans - your car could fall into negative equity with any loan term. But the longer your loan goes on for, the more interest you owe, which eats into your equity.
If you sell a car with negative equity, that's where you notice the loss most. Similarly, if you crash your car and write it off, your insurer might give you less than what you owe on the loan.
If you sell or write off a car and receive $30,000 and you owe $40,000 on the loan, you still need to pay that extra $10,000 out of your own pocket. For more info, you can read our guide to selling an encumbered car. So, what can you do?
How to combat negative equity
Generally speaking, the longer your car loan goes for, the less equity you have towards the end. One of the worst scenarios you could find yourself in would be to take out a seven year loan, and sell or crash your car three years in.
This means you're paying off four years' worth of a car loan on a car that's at the height of its depreciation curve. There are ways to combat this:
There is a type of insurance called 'car gap' or motor equity insurance that covers this shortfall in the event of a write-off, but that's another policy you will have to pay every month, so weigh up if it's worth it.
Choose the shortest loan term that you can budget for and keep the car as long as possible after the loan term - resist the urge to sell within the loan term.
Make extra payments into the loan - if it allows for that - where possible. If you look at what you owe and find out you might fall into negative equity, making extra payments can put you back on top.
Have a down payment and finance the rest of the car purchase price. This could be anywhere from a 10% to 20% deposit - it provides a buffer and can lower the interest paid over time.
Interest rates have generally plummeted in the past seven years, theoretically lessening the chance of negative equity happening, but if you have a fixed loan you're probably still paying the same amount per month as you did years ago.
You've heard of 'flattening the curve' - and the same phrase applies to cars. Many cars don't flatten their depreciation curve until around the 7-10 year mark. This means that to get the 'best value' out of your car loan you might need to pick the shortest loan term you can budget, and keep the car for as long as you can afterwards. Of course, all scenarios are unique and different cars depreciate at different rates, so it pays to do your own research.
Savings.com.au's two cents
We'd all like car purchases to be a strictly financial decision, but they rarely pan out that way as cars are emotional purchases, too. This is what the numbers don't factor in.
Upgrades in safety tech and entertainment can be big motivators in upgrading your vehicle. So too can choosing a vehicle that can enhance your lifestyle, such as being able to tow a trailer or haul the kids to soccer practice in.
These decisions can all trump the importance of saving a few dollars, however making the right decisions can save you thousands in the long term. A seven-year car loan can look good on paper with the lower monthly payment, but you're potentially paying thousands extra over the life of the loan in interest - money that could be better spent on groceries, fuel or a holiday.
Of course, these factors ring true for any loan term, but if you can budget it, it could be worthwhile looking at the shortest loan term possible… or question your need for a new car in the first place.
Article first published 14 May 2020, last updated 25 February 2021.
---
Photo by Liam Pozz on Unsplash