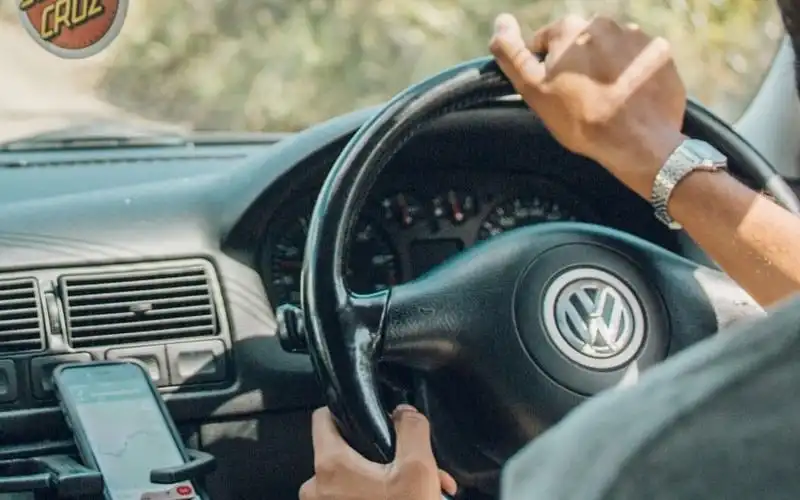 Your mate has got a vehicle at a great price and low kilometres, and you want to buy it, but he's got finance owing. Is it a good idea to buy or sell an encumbered car?
Second hand car buying can be a frugal way to acquire a relatively modern car while avoiding much of the depreciation costs. It's all too easy trawling through Carsales, Gumtree or Marketplace to find the wheels you crave at a great price, but sometimes the cars with the best prices have finance owing on them. Such a car is called an 'encumbered' vehicle, which means there is a secured loan attached to the car. This means the debt effectively travels around with the car and not the individual.
Is it a good idea to buy or sell an encumbered vehicle? It's legal, but there's things you should know before taking the plunge.
Let's look at two scenarios:
In the market for a new car? The table below features car loans with some of the lowest interest rates on the market.
Approval in 24 hours
Balloon options to reduce repayments
No ongoing fees, no discharge fee
*Comparison rates based on a loan of $30,000 for a five-year loan term. Warning: this comparison rate is true only for this example and may not include all fees and charges. Different terms, fees or other loan amounts might result in a different comparison rate. Rates correct as of January 28, 2022. View disclaimer.
Buying an encumbered vehicle
This section refers to private selling, rather than dealership selling as dealers are legally obliged to have finance-free cars on their lots.
Checking if a car is under finance
If you have spotted a deal too good to refuse or a car that you really want, but you're not sure if there's money owing on it, a useful way to check its details is by doing a Personal Property Securities Register (PPSR) check. If you've got the car's vehicle identification number, you're good to go.
For less than a cup of coffee, you can find out if a car is encumbered or not through a PPSR check. Stay on your toes, as plenty of third-party sites exist offering the same services but charging extra. PPSR check will also provide information to let you know if the vehicle you desire has been written off or passed a written-off vehicle inspection. Ideally, the PPSR check should align with the information the seller has provided to prevent you purchasing a lemon.
How to buy an encumbered vehicle
Although an encumbered car essentially means it was purchased with a secured loan, the loan details are still with the previous owner. If you purchase a car under finance, the loan is still registered under that person. If they fail to repay the car, then the lender can repossess your new wheels leaving you out of pocket and even without a car.
Now, there's every chance you purchase the vehicle and the previous owner is trustworthy, paying off the loan with the cash you gave them prior to signing away ownership to you. What it comes down to is is it a risk you are willing to take?
If you're intent on buying an encumbered car, before the current owner transfers ownership to you, it can be useful to complete the sale at the financial institution where the loan is held.

The lender can facilitate your payment to go directly to them, rather than the seller and this can eliminate a lot of risk associated with buying an encumbered car.
Ideally, this should be organised by the seller as the onus is on them to contact their financier to signal their intent to sell the car.
Vehicle risks when buying an encumbered vehicle
Buying an encumbered vehicle without ensuring the title is clear with the financial institution can be fraught with risk in two key scenarios:
The previous owner takes your cash and doesn't pay off the debt: This means that the owner has defaulted on the loan. Being a secured loan, this means the lender will go hunting for the vehicle that was purchased. This could potentially leave you out of pocket and without a car thanks to paying off old mate who has now rode off into the sunset with your money yet with his debt remaining. Ultimately, it's a case of no money and no wheels.

You crash your car: While there's nothing stopping you taking an insurance policy out on the car, in the event of a total write off, the money that they pay out would likely go to the financier as it is technically their car. So once again, you've got no wheels, no money, and probably a case of whiplash or worse.
Buying an encumbered vehicle can carry significant risk for you, the 'owner', as it relies on a great deal of trust between buyer and seller. If you have had a chat to the seller and both parties have agreed to settle the finance before transferring ownership, then there's no problem. If not, the risk may be something you're not willing to accept despite the seemingly cheap price of the vehicle.
Other assumptive risks of buying an encumbered vehicle
While invariably many encumbered cars get sold every year in Australia, it can be only natural to assume the worst and question why a vehicle under finance is being sold in the first place.
If the seller can't afford the repayments: If the seller can't afford the repayments, then chances are they can't afford other maintenance items on the car either such as: tyres, servicing, repairs and even registration. This is where enlisting a mechanic to inspect the vehicle can be money well-spent; the roadworthy certificate only covers basic items. The PPSR check should also tell you the car's registration details.

The seller wants to upgrade: Life happens and upgrading or downgrading can be a perfectly legitimate reason for selling an encumbered vehicle. Maybe their two-seater roadster can't fit a child seat? Or maybe they moved to the city and no longer need a large costly vehicle?
While buying an encumbered vehicle may seem like an automatic no for a lot of Australians, the car may be worth it - whether due to its price, condition, mileage or other factors.
Selling an encumbered vehicle
Selling a car under finance is legal, but it must be disclosed both to the financier and the buyer beforehand. Being that a buyer can and should do a PPSR check before purchasing a vehicle, it's probably best to be honest about your car's finance status anyway.
As you've got a secured loan, it will likely be subject to your financier's terms and conditions that you advise them if you're selling your car.

Being that a secured loan is a contract, you may be subject to break-contract fees and other costs, plus have to pay out the remainder of the car's determined value.

If the sale price is less than the amount left on the loan, then you will likely have to pay out this remainder - called residual debt.
If you're selling your car, you may not have enough cash upfront to pay out the loan early, and this is where the buyer comes in. The easiest way to sell a financed car may be to get you, the buyer and the financier all in the one room (ideally at the credit institution where you took out your loan) and have the buyer agree to deposit their cheque or cash into the financier's account. You can then sign over ownership and registration details and in the process, wipe your hands clean.
Trading in a car under finance
Trading in an encumbered car can be a legitimate way to upgrade, without the hassle of having to go through a private buyer. Trading in at a dealership can make the process smoother versus if you were to sell privately.
You will likely have to inform the dealer on the amount owed on the loan and then to secure the sale, they will need to meet this value on the trade-in amount. This could mean you could still be out of pocket, should the car's loan amount be high, and the dealer undervalues your trade-in offer for your current vehicle.

After agreement, the dealer then interacts with your financier directly.
Trading in your encumbered car at a dealership can remove a lot of the hassle associated with selling, but keep in mind that all dealerships are businesses and their goal is to make a profit.
Refinancing a car loan
Refinancing your car loan is an alternative, removing the encumbrance on your vehicle. Refinancing can essentially allow you to transfer the loan to another asset, whether that's to you via an an unsecured loan, another car you own outright, or to your house via a home loan.
Read more: How to consolidate debts with a home loan.
Refinancing through an unsecured loan will likely attract a higher interest rate, as the lender assumes more risk seeing as they don't have an asset to repossess should you default.

Refinancing on a car you own outright can be useful and may offer you a more competitive interest rate than if you just took out an unsecured loan.

Refinancing your home loan to consolidate your car loan debt could see you gradually paying off your car loan debt as part of your regular mortgage repayments. Bear in mind this means you're essentially stretching out a short-term debt over a much longer-term, which could cost you significantly in interest terms.
All of this may come with associated costs of refinancing including extra loan administration fees, higher interest rates, so it pays to take into account your own financial situation before jumping into any new financing options.
So there you have it - three overarching options in which you can sell an encumbered vehicle.
Each category poses its own risk, so it pays to do a bit of research and assess which option is right for you.
Saving.com.au's two cents
Buying or selling an encumbered vehicle can seem like a headache, but if you take a couple of steps to do everything the right way it can potentially pay dividends as a great way to purchase a secondhand vehicle.
The key is to ensure the buyer, seller and financier are all communicating with each other and that the buyer's money goes into the financier's account.
Handing off money to a seller carries a lot of risk and requires a great deal of trust they will pay off the loan on their end - driving around an encumbered vehicle that isn't even in your name carries many risks.
If doing the checks and balances of buying or selling an encumbered vehicle seems like too much of a headache, then it's probably best to consider other vehicle purchasing options for your new wheels.
---
Article originally published by Harrison Astbury on 21 January 2020, updated by Jacob Cocciolone 16 December 2021.
---
Image by Zac Harris via Unsplash.