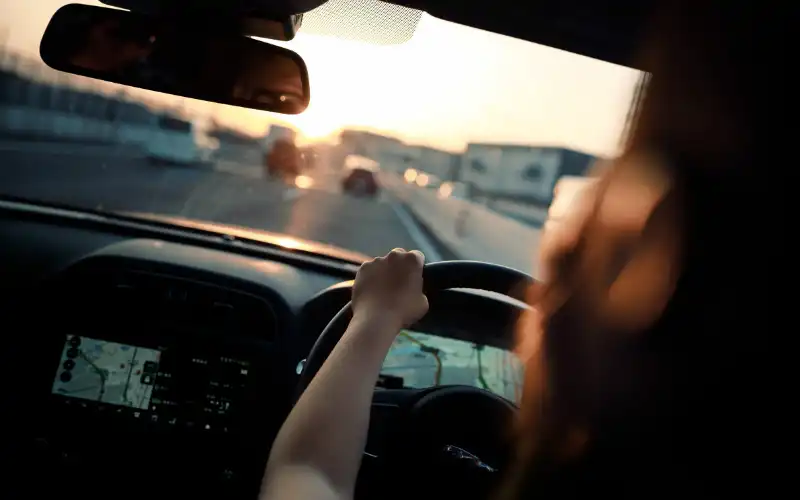 Photo by takahiro taguchi on Unsplash
Most people long for a new set of wheels but often don't have the upfront finances to fund it. But what if you could rent the car, and then pay for it down the track?
A car is typically the second-most expensive purchase someone can make (after buying a home) and in many cases, people will get a car loan to pay for the purchase. However, taking out a car loan is no easy feat for those with a bad credit rating.
Rent-to-own cars can provide a separate avenue for people who need a vehicle, without the use of a loan. They're not without their pitfalls though, so read on to put yourself in the driver's seat and decide whether they could be right for you.
How do rent-to-own cars work?
A rent-to-own car works similarly to how a normal rental would, whereby you make weekly repayments for the vehicle's use. However, the contract entered into states that at the end of the contract term, or the rental period, you will buy the car. Your weekly repayments not only pay for the usage of the vehicle but also contribute to repayments for the eventual purchase of the vehicle.
At the end of the lease term, when you've made your final payment, ownership of the car will be signed over to you. Depending on your agreement, you may be required to pay a down payment at the start of the contract or pay a lump sum at the contract's end.
Let's use an oversimplified case study to demonstrate a real-world application:
Brent T. Owen has accepted a new job two hours away from his home, but he doesn't have a car and there's no public transport in the area. He doesn't have the necessary credit score to be approved for a car loan so he decides to enter into a rent-to-own car agreement for a Nissan Aventador.
The car's market value is $14,000 and he makes a $2,000 down payment, with the agreement to purchase the car after three years, weekly repayments of $90 and a final lump sum payment of $2,000.
That means the total cost of Brent's rent-to-own car would be $14,040 (weekly repayments) plus the $2,000 down payment and $2,000 end payment, which comes to $18,040.
Pros and cons of rent-to-own cars
Although rent-to-own-cars may seem like a straightforward and viable option when looking to purchase a car, they can work out to be far more expensive than other avenues.
Prior to entering into the agreement, you should carefully read the terms and conditions to fully understand what you're getting yourself into.
That's not to say they can't be useful though, so use our pros and cons list to weight up if they can work for you.
Pros
No interest: Arguably a rent-to-own car's greatest drawcard is the fact that there is no interest because there is no money being loaned. Your weekly repayments simply include the cost of renting the car and repayments on the eventual purchase. Interest costs can easily rack up into the thousands, so avoiding this is hugely beneficial to your bank balance.

Little to no credit checks: It's very easy to get a rent-to-own car, so much so that you could almost chalk this up in the con column. Providers who do run credit checks won't vet people as rigorously as a bank would and are often still happy to rent to people with sub-par credit scores, while many providers won't run checks at all. This makes it easier for people who have had a bad run with their finances to get a car. However, you should only access a rent-to-own scheme if you are financially stable, regardless of if they will let you rent or not.

Repair and build your credit: People often fear that once they have a bad credit score there's little they can do to repair it, but this isn't the case. More so now than ever, with the introduction of comprehensive credit reporting, good credit behaviour is being rewarded. Simply paying your bill on time over the course of your rent-to-own contract can easily increase your credit score, which is great news for those who entered into such an agreement because they had a bad credit score in the first place. Of course the opposite of this is is also true, in that if you don't make punctual repayments, your credit score will suffer.

Fixed, all-inclusive repayments: Rent-to-own cars are typically a very convenient arrangement as the repayments don't fluctuate as a variable-rate car loan might. They also typically include the rental fee, the car repayments and often registration and insurance costs, given the fact the rental company still owns the car. This convenience, coupled with fixed repayments can help with budgeting and financial planning.
Cons
Cost: Rent-to-own cars are expensive. Even though they don't incur interest, the weekly repayments typically work out to be more than if you were to get a car loan. This, coupled with contracts often requiring a down or end payment (sometimes both!), means you'll pay far more for the car than if you bought it outright or through the use of a loan. In addition to this, there are a multitude of fees unique to rent-to-own contracts which can be very pricey. These include late payment fees, direct debit fees, account keeping fees and termination fees for breaking the agreement of paying the car off early.

More frequent repayments: Banks and other financial institutions will typically require a monthly repayment on a loan and some offer the flexibility to choose between this or fortnightly. A rent-to-own agreement generally requires weekly repayments, which is another way in which they can become more expensive.

You don't own the car: Well eventually you do, when the contract ends and you make the final payment, but for the usual three-year rental period, the car belongs to the company you've rented it from. This means you can't make any modifications to the vehicle or classify it as your own asset for financial purposes.
Rent-to-own vs car loan
People often look to rent-to-own cars as an alternative to a car loan, due to their simplicity in getting one, in comparison to the sometimes lengthy and arduous process of getting a car loan.
But the reality is that a car loan will almost always be cheaper than a rent-to-own car, even with interest charges.
Car loans don't have the fees and frequent repayments that rent-to-own cars carry, while you can also make modifications to a car with a loan on it.
If you have good credit you should explore getting a car loan before looking into a rent-to-own car.
In the market for a new car? The table below features car loans with some of the lowest fixed interest rates on the market.
Approval in 24 hours
Balloon options to reduce repayments
No ongoing fees, no discharge fee
Base criteria: fixed and secured car loans for 'low emission' cars. Data accurate as at 01 September 2020. Rates based on a loan of $30,000 for a five-year loan term. Products sorted by advertised rate. Repayments are calculated based on advertised rates. *The Comparison rate is based on a $30,000 loan over 5 years. Warning: this comparison rate is true only for this example and may not include all fees and charges. Different terms, fees or other loan amounts might result in a different comparison rate. Rates correct as of January 24, 2022. View disclaimer.
What other options are there?
Obviously, if you're in need a car there are plenty of other options outside of a rent-to-own car and a car loan. Car sales fell 7.9% in 2019 and as a result, less traditional ways of owning or using a car are becoming more popular. Check out these similar alternatives to rent-to-own cars and how they compare:
Leasing
A car lease is very similar to a rent-to-own agreement: you pay for the use of a car for a set period of time, typically between two to five years. At the end of the agreement, you can either choose to extend the lease, buy the car or trade-in the car and lease another one. Unlike rent-to-own cars, which are primarily used for personal use, leases are used for personal and business purposes. There are three types of car leases: novated leases, finance leases and operating leases. Check out our full article the pros and cons of car leases.
The main difference between car leases and rent-to-own cars is flexibility. Entering into a rent-to-own contract means you are legally obligated to purchase the car at the end of the agreement, whereas car leases afford you several different options. Additionally, car lease payments are typically cheaper than rent-to-own payments as you're not making repayments on the car, just for its use.
Novated leases
A novated lease is an agreement between you, your employer and a finance provider. Your employee agrees to make the payments on a vehicle to the finance company on your behalf. This is a form of salary packaging which people engage in where payments are made from your pre-tax salary, thereby reducing your taxable income. They can be quite complex, so read our guide to novated leases for more info.
Novated leases are similar to rent-to-own agreements in that you generally can't modify the car, your costs are typically packaged into your payments, and you often have the option to purchase the car at the end of the contract. Novated leases also have restrictions on how much and where you can drive. The biggest difference between them is that you don't make the repayments when using a novated lease, your employer does.
Car subscription services
Car subscription services allow you to use a car by paying a regular subscription fee, much like how you do with Netflix or Spotify. Depending on the platform, there are a range of different makes and models on offer which you can switch around as often as you like. You can cancel at any time and are charged on a weekly basis. Providers include 'Carbar', 'Carly', 'Maven' and 'Blinker'.
Car subscription services and rent-to-own cars are quite different. Subscription services don't lock you into a contract and there's no option to purchase the car, but similar to rent-to-own cars, all of your costs like rego and insurance are bundled into one payment.
Frequently asked questions
1. Can I rent-to-own a car with no credit check?
Many rent-to-own providers allow people to get a car with no credit check. This, to many people, is what makes them so attractive. While a bank may not lend you the money to buy a car, a rent-to-own dealership might not check your credit history and may lend to people who have had financial trouble in the past. This may sound like a good thing, but many people get into financial hardship because of such arrangements. If you aren't financially stable then it may be best to not enter into a rent-to-own agreement. Consider consulting a financial counsellor before making any decisions.
2. Can I rent-to-own a car with no deposit?
In most cases, you'll be required to pay a deposit when renting a rent-to-own car. This is what can make these arrangements more expensive than regular car loans. Some providers may not require a deposit, but in these cases, it's important to ask why that is. They may be charging higher fees or an extortionate end payment. Furthermore, if you don't have the deposit for a car, then it may be better to wait until you do and are more financially stable, before renting a car.
Savings.com.au's two cents
Rent-to-own cars can be a quick and easy way to get a car, which is exactly the problem.
Car loans can be hard to get for a good reason; because if you can't afford it, the bank won't give you the money.
Although they sound good in practice, in theory, rent-to-own cars can cost you an extortionate amount and far more than you would pay for the car compared to a lease or a loan.
Before entering into a rent-to-own contract, thoroughly read through the terms and conditions or seek out professional financial advice.
---
Disclaimers
The entire market was not considered in selecting the above products. Rather, a cut-down portion of the market has been considered. Some providers' products may not be available in all states. To be considered, the product and rate must be clearly published on the product provider's web site. Savings.com.au, yourmortgage.com.au, yourinvestmentpropertymag.com.au, and Performance Drive are part of the Savings Media group. In the interests of full disclosure, the Savings Media Group are associated with the Firstmac Group. To read about how Savings Media Group manages potential conflicts of interest, along with how we get paid, please visit the web site links at the bottom of this page.
Latest Articles