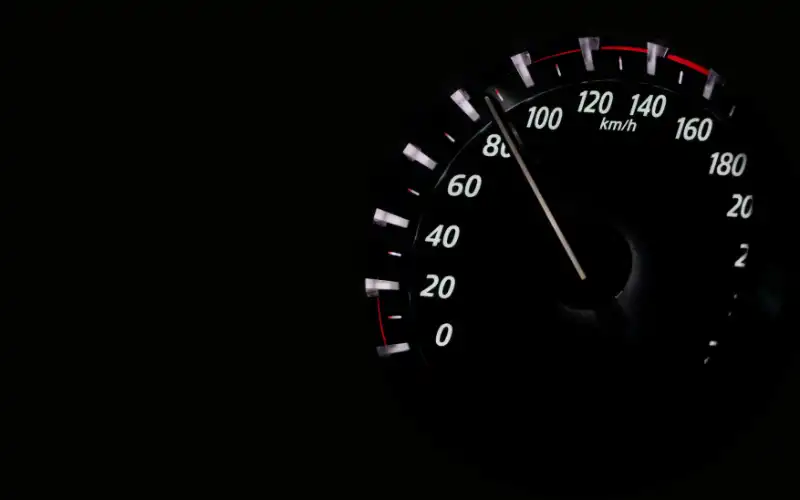 The interest rate on your car loan is important, but it's not the only factor to consider. There are several fees and charges you need to be aware of too.
Car loans can come with any number of different fees depending on which provider and loan product you go with, but the most common ones include:
The table below gives a rough guide to what these fees may cost you.
| | |
| --- | --- |
| Fee type | General range ($) |
| Application/establishment fee | 0 - 1,000 |
| Ongoing fee (annual) | 0 – 150 |
| Early repayment penalty fee | 0 – 300 |
| Missed payment penalty fee | 0 - 50 |
Car loan fees can vary significantly between lenders, and the reality is a loan with a $0 application fee could still hit you with higher ongoing fees and vice versa. So when comparing different car loans on fees, you should look at the fee cost overall, as opposed to individual fees.
The comparison rate can give a better indication of the loan's true cost after taking some of these fees into account.
In the market for a new car? The table below features car loans with some of the lowest interest rates on the market.
Approval in 24 hours
Balloon options to reduce repayments
No ongoing fees, no discharge fee
Rates based on a loan of $30,000 for a five-year loan term. Products sorted by advertised rate. Rates correct as of October 19, 2021. View disclaimer.
1. Car loan application/establishment fee
Quite possibly the fee you'll see the most on car loans, the application fee (also referred to as the establishment or startup fee) is the fee charged by the lender when you first open the car loan with them. This is sometimes necessary for the lender as there are often costs associated with creating a car loan for each person. But the competitive nature of the industry has seen plenty of them ditch the application fee.
Depending on the lender and the type of car loan (i.e. secured or unsecured) car loan application fees are typically between $100 to $500, with an average across the market of about $200. Some lenders may waive this upfront fee or charge $0 for all customers, while the highest application fee according to Savings.com.au's research is $995 - almost $1,000.
Don't forget, a car loan with no application fee may make up for this cost via a higher ongoing fee or interest rate.
2. Car loan ongoing fee
A lender may charge an ongoing fee on a monthly, annual or semi-annual basis. It is sometimes called a maintenance fee or simply an annual/monthly fee. No matter the name, ongoing fees can really add up over time, more so than any other fee.
According to Savings.com.au's research, the average annualised ongoing fee is a tad under $30, but you can pay as much as $150 and even higher each year in some cases. If your car loan has a term of five years, this equates to $750 paid purely in annual fees, and that's without factoring in the application fee or any of the other fees listed below.
The table below shows a list of low-rate car loans that don't charge either an upfront or an ongoing fee.
Rates based on a loan of $30,000 for a five-year loan term. Products sorted by advertised rate. Rates correct as of October 19, 2021. View disclaimer.
3. Car loan encumbrance/PPSR fee
Lenders may charge a Personal Property Securities Register (PPSR) fee as an additional upfront cost (although some may simply include this in the cost of the establishment fee). This covers the cost of registering the encumbrance (security rights) on the vehicle, which you may want to do if you're buying a used car. You don't want to buy a car from someone, only to find out they still owe money for it!
Some lenders charge around $25 for this, with the average being just over $5 due to the majority not charging anything. The highest found was a whopping $100.
4. Car loan processing fee
Within the ongoing fee might be a documentation fee (also known as a statement fee), or car loan processing fee, which is the fee charged by the lender to process your paperwork and send them to you on a regular basis. It covers the work done behind the scenes by back-office staff, not by the charming dealer who sold you the car.
A good chunk of lenders will also charge $0 for this, as many do it online now, but the average car loan documentation fee is just under $20 for those that do. The highest on the market based on Savings.com.au's research is almost $500, which is far too much to pay just to process some papers.
5. Fee for paying off car loan early
The early payout fee is the fee charged if your loan ends early, either because you paid it off in full before the loan term ended or you refinanced your car loan to another lender. This is also called an exit fee.
You may find that some lenders don't charge anything for early payouts, but most do. This is because paying off a loan early can come at a cost to the lender, since they likely would have budgeted for your loan to be spread out over a certain term (say five years), earning them significantly more in interest.
A general estimate of this cost is very hard to give since lenders often base it on varying factors such as your outstanding balance or how long you have left on the loan. However, a quick scan of some popular car loans on the market shows that fees between $150 to $200 are relatively common. The highest could be in excess of $300, but there are plenty that charge $50 or less as well.
The table below features some of the lowest rate car loans that don't charge early exit fees
Rates based on a loan of $30,000 for a five-year loan term. Products sorted by advertised rate. Rates correct as of October 19, 2021. View disclaimer.
6. Missed payment fee
As the name might suggest, the missed payment fee is charged for failing to meet repayments on time. You might get away with one depending on how lenient your lender is, but more often than not you'll have to cough up.
You can avoid paying this fee by setting up a direct debit for your car loan repayments, asking them to schedule your repayments at a more convenient time (such as when you make home loan repayments), or asking for an extension if you're struggling.
There are plenty of lenders that don't charge a missed payment fee, but the average is somewhere around $20 for each missed payment. The highest meanwhile is $50.
Related: How regular reminders could save you thousands on your household bills
7. Don't forget about the balloon payment
While not technically a fee, a balloon payment is a lump sum you agree to pay the lender at the end of the loan period in exchange for lower monthly repayments. They tend to be around 30-50%, and are useful if you're after more manageable repayments. You'll have to pay a fairly big sum of money back at once however – if you don't have the cash on you, then you'll have to speak to your lender about selling the car or taking out another loan.
Think carefully about whether you'll use one or not. You can use our car loan calculator to help with your decision.
Savings.com.au's two cents
Read. The. Fine. Print. Especially before you take out the loan. But while it's important to understand all the fees on the car loan, don't forget that the biggest expense on a car loan is the interest rate.
A loan might present itself as a 'low fee' or even a 'no fee' option, but what it could really be doing is hiding its high interest rate behind these slogans. Ideally, you should look for a good combination of a low rate and low fees. A low comparison rate should reflect some of this, but not all of it.
Let's do a comparison of two hypothetical car loans for $30,000 over five years: one with a lower rate but higher fees, and one with a higher rate and no fees.
| | | |
| --- | --- | --- |
| | Loan one | Loan two |
| Interest rate | 8.00% p.a | 6.00% p.a |
| Upfront fee | $0 | $300 |
| Ongoing monthly fee | $0 | $5 |
| Monthly repayments | $608 | $585 |
| Total repayments | $36,498 | $35,399 |
These interest rates are quite high compared to others, so use our car loan repayment calculator to work out your repayments with a cheaper rate.
So despite having a $300 upfront fee and $60 every year in monthly fees, loan two is still much cheaper overall due to its lower interest rate. Bear this in mind before you get blind sighted by advertising slogans for low fees, and remember to check the loan's comparison rate alongside the advertised interest rate.
If its comparison rate is significantly higher than its advertised rate, then it probably has larger fees.
---
Photo by set.sj on Unsplash