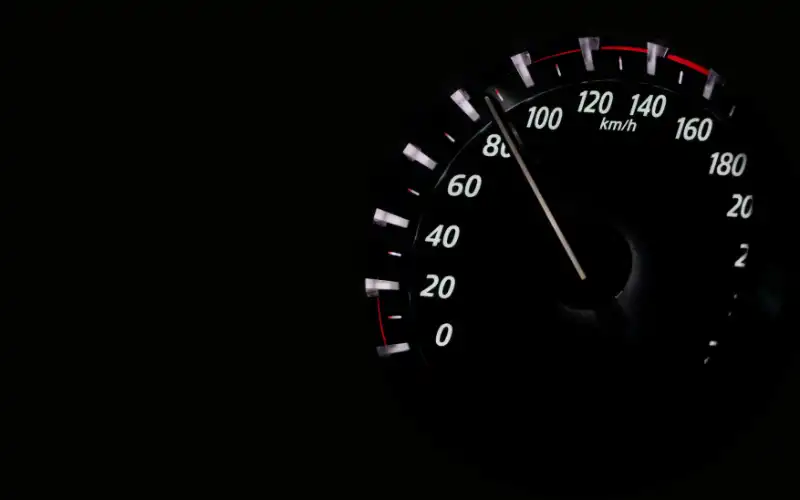 The interest rate on your car loan is important, but it's not the only factor to consider.
There are several fees and charges you need to be aware of too.
Car loans can come with any number of different fees depending on which provider and loan product you go with, but the most common ones include:
The table below gives a rough guide to what these fees may cost you.
| Fee type | General range |
| --- | --- |
| Application/establishment fee | 0 – 500 |
| Ongoing monthly fee | 0 – 25 |
| Early repayment penalty fee | 0 – 300 |
| Missed payment penalty fee | 5 – 60 |
Car loan fees can vary significantly between lenders, and the reality is a loan with a $0 application fee could hit you with higher ongoing fees and vice versa. So when comparing different car loans on fees, you should look at the fee cost overall, as opposed to individual fees.
What is the going rates for car loans?
A car loan's comparison rate can help you with this, as it's designed to give you a better idea of its overall cost by reflecting both the interest rate and the fees (initial and ongoing).
In the market for a new car? The table below features car loans with some of the lowest fixed and variable interest rates on the market.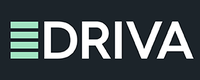 Advertisement
New & Used Car Loans
Product Features
Personalised rates from 15+ lenders based on credit score and vehicle age
Find your lender without hurting your credit score
Fully digital, streamlined application process
Loans available from $2,000 to $250,000
Advertised
Rate (p.a.) From
4.34%
Comparison
Rate (p.a.) From
5.50%
Product Features
Personalised rates from 15+ lenders based on credit score and vehicle age
Find your lender without hurting your credit score
Fully digital, streamlined application process
But before you choose a car loan with the lowest comparison rate, you should still get a full list of the fees it may charge you, because the comparison rate doesn't reflect event-based fees such as early repayment or missed payment fees. We'll go through some of the most common car loan fees in detail below.
1. Car loan application/establishment fee
Quite possibly the fee you'll see the most on car loans, the application fee (also referred to as the establishment or startup fee) is the fee charged by the lender when you first open the car loan with them. This is sometimes necessary for the lender as there are often costs associated with creating a car loan for each person. But the competitive nature of the industry has seen plenty of them ditch the application fee.
Depending on the lender and the type of car loan (i.e. secured or unsecured) car loan application fees are typically between $100 to $500, although some lenders may waive this. Don't forget, a car loan with no application fee may make up for this cost via a higher ongoing fee or interest rate.
2. Car loan encumbrance/PPSR fee
Lenders may charge a Personal Property Securities Register (PPSR) fee as an additional upfront cost (although some may simply include this in the cost of the establishment fee). This covers the cost of registering the encumbrance (security rights) on the vehicle. Some lenders charge around $25 for this.
3. Car loan ongoing fee
A lender may charge an ongoing fee on a monthly, annual or semi-annual basis. It is sometimes called a maintenance fee or simply an annual/monthly fee.
No matter the name, ongoing fees can really add up over time, more so than any other fee.
Let's say that you pay a relatively high monthly fee of $25 – that's $300 a year. If your car loan has a term of five years, this equates to $1,500, and that's without factoring in the application fee or any of the other fees listed below.
4. Car loan processing fee
Within the ongoing fee might be a documentation fee (also known as a statement fee), which is the fee charged by the lender to process your paperwork and send them to you on a regular basis. It covers the work done behind the scenes by back-office staff, not by the charming dealer who sold you the car.
5. Fee for paying off car loan early
The early payout fee is the fee charged if your loan ends early, either because you paid it off in full before the loan term ended or you refinanced your car loan to another lender.
You may find that some lenders don't charge anything for early payouts, but most do. This is because paying off a loan early can come at a cost to the lender, since they likely would have budgeted for your loan to be spread out over a certain term (say five years), earning them significantly more in interest.
A general estimate of this cost is very hard to give since lenders often base it on varying factors such as your outstanding balance or how long you have left on the loan. However, a quick scan of some popular car loans on the market shows that fees between $150 to $200 are relatively common.
6. Car finance missed payment fee
As the name might suggest, the missed payment fee is charged for failing to meet repayments. You might get away with one depending on how lenient your lender is, but more often than not you'll have to cough up.
You can avoid paying this fee by setting up a direct debit for your car loan repayments, asking them to schedule your repayments at a more convenient time (such as when you make home loan repayments), or asking for an extension if you're struggling.
7. Don't forget about the balloon payment
While not technically a fee, a balloon payment is a lump sum you agree to pay the lender at the end of the loan period in exchange for lower monthly repayments. They tend to be around 30-50%, and are useful if you're after more manageable repayments. You'll have to pay a fairly big sum of money back at once however – if you don't have the cash on you, then you'll have to speak to your lender about selling the car or taking out another loan.
Think carefully about whether you'll use one or not. You can use our car loan calculator to help with your decision.
Savings.com.au's two cents
Read. The. Fine. Print. Especially before you take out the loan. But while it's important to understand all the fees on the car loan, don't forget that the biggest expense on a car loan is the interest rate.
A loan might present itself as a 'low fee' or even a 'no fee' option, but what it could really be doing is hiding its high interest rate behind these slogans. Ideally, you should look for a good combination of a low rate and low fees. A low comparison rate should reflect this.
Let's do a comparison of two hypothetical car loans for a $30,000 over five years: one with a lower rate but higher fees, and one with a higher rate and no fees.
| | | |
| --- | --- | --- |
| | Loan one | Loan two |
| Interest rate | 8.00% | 6.00% |
| Upfront fee | $0 | $300 |
| Ongoing monthly fee | $0 | $5 |
| Monthly repayments | $608 | $585 |
| Total repayments | $36,498 | $35,399 |
So despite having a $300 upfront fee and $60 every year in monthly fees, loan two is still much cheaper overall due to its lower interest rate. Bear this in mind before you get blind sighted by advertising slogans for low fees, and remember to check the loan's comparison rate alongside the advertised interest rate.
If its comparison rate is significantly higher than its advertised rate, then it probably has large fees.
---
Disclaimers
The entire market was not considered in selecting the above products. Rather, a cut-down portion of the market has been considered which includes retail products from at least the big four banks, the top 10 customer-owned institutions and Australia's larger non-banks:
The big four banks are: ANZ, CBA, NAB and Westpac
The top 10 customer-owned Institutions are the ten largest mutual banks, credit unions and building societies in Australia, ranked by assets under management in November 2019. They are (in descending order): Credit Union Australia, Newcastle Permanent, Heritage Bank, Peoples' Choice Credit Union, Teachers Mutual Bank, Greater Bank, IMB Bank, Beyond Bank, Bank Australia and P&N Bank.
The larger non-bank lenders are those who (in 2020) has more than $9 billion in Australian funded loans and advances. These groups are: Resimac, Pepper, Liberty and Firstmac.
Some providers' products may not be available in all states.
In the interests of full disclosure, Savings.com.au, Performance Drive and Loans.com.au are part of the Firstmac Group. To read about how Savings.com.au manages potential conflicts of interest, along with how we get paid, please click through onto the web site links.
*The Comparison rate is based on a $30,000 loan over 5 years. Warning: this comparison rate is true only for this example and may not include all fees and charges. Different terms, fees or other loan amounts might result in a different comparison rate.
Latest Articles