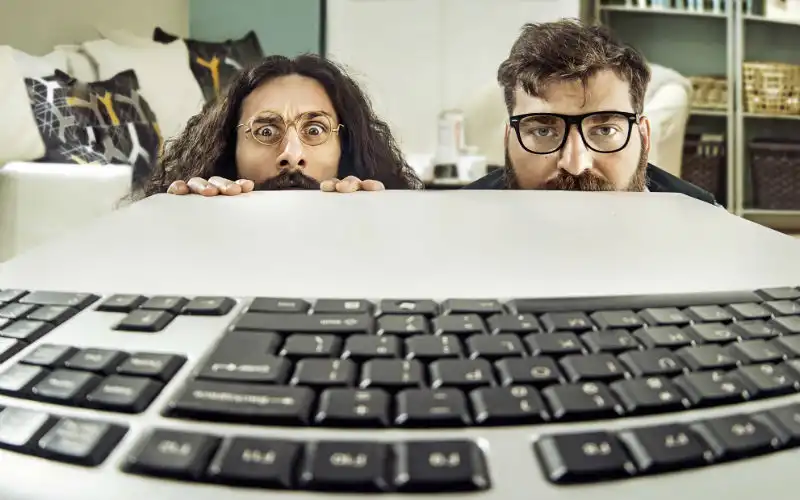 Photo source: Adobe
Don't fall into the trap of taking out a car loan you can't afford! Arm yourself with the knowledge of how interest is calculated on car loans so you can learn how to save.
How does interest work on a car loan?
Car loan interest is relatively simple and is generally no different to the interest you might pay on a home loan. With the exception of 0% car finance (which is another subject entirely), most car loans charge either a fixed (unchanging) or variable (can change) interest rate on the amount you've borrowed. This means in addition to repaying the initial principal, you're also making interest repayments on a monthly, fortnightly or weekly basis.
The interest rate is just one key component of a car loan, alongside:
The fees (upfront and ongoing)
The amount you're borrowing
The deposit on the car (if any)
And the length of the car loan
Having a good interest rate on any kind of loan is arguably the most important though, as it can lead to hundreds if not thousands of dollars difference in what you end up paying.
In the market for a new car? The table below features car loans with some of the lowest fixed and variable interest rates on the market.
Approval in 24 hours
Balloon options to reduce repayments
No ongoing fees, no discharge fee
*Comparison rates based on a loan of $30,000 for a five-year loan term. Warning: this comparison rate is true only for this example and may not include all fees and charges. Different terms, fees or other loan amounts might result in a different comparison rate. Rates correct as of January 28, 2022. View disclaimer.
What's a good interest rate for a car loan?
This depends on a number of factors, including the lender you choose, your financial status, the age of the car and your credit history. Sometimes environmentally-friendly vehicles (aka 'green' cars) can qualify you for a lower interest rate as well.
A 'good' interest rate has no definitive definition, as different interest rates will be more suitable for different people.
Typical car loan interest rate
A quick scan of the market at the time of writing shows that a typical low secured car loan interest rate is around 5%, while a low rate for an unsecured loan might be in the 6.50% range.
The difference between the highest and lowest car loan interest rates on the market at the time of writing is more than 9%, with a number of car loans charging more than 15%.
Not everyone can qualify for the absolute lowest rate on the market, but as we'll demonstrate below, it's a good idea to aim for the lowest interest rate you can.
Many of the lowest-rate car loans on the market are for green cars and new cars. New car loans often have lower rates because they're less likely to suffer mechanical issues, which means less risk for the lender should they need to repossess the vehicle. Also, a number of lenders are trying to encourage people to buy lower-polluting cars by offering discounted rates on loans for such "green" cars.
You should also consider the comparison rate, not just the advertised rate.
What is a comparison rate on a car loan?
A comparison interest rate is often seen as a representation of the 'true' cost of the loan since it reflects the interest rate inclusive of fees and revert rates (if the loan has a temporary introductory/honeymoon rate), excluding government fees such as stamp duty. For example, a low rate car loan with relatively high upfront and ongoing fees might have a higher comparison rate than its competitors.
Comparison rates are legally required when advertising car loans, just as they are with home loans. This is to make sure the lender is being open and transparent about the actual cost of the loan.
But car loan comparison rates should only be used as a guide – they are all calculated based on the costs of a $30,000 car loan over a five-year term, so if you're borrowing substantially more or less over a different loan term, be sure to compare the fees yourself.
How to calculate interest rate on a car loan
If you're adamant about doing the calculations yourself (who knows what the computers are up to, right?), then calculating the regular (i.e. monthly, fortnightly, weekly etc.) interest payments on a car loan is done the same way it is with any loan using the standard amortisation formula:
Interest payment = outstanding balance x (interest rate / number of payments per year)
So let's say you've just borrowed $20,000 (the principal) for a car loan (no balloon), with a competitive interest rate of 6% p.a. making monthly payments. In this case:
the outstanding balance is 20,000
the interest is 0.06 (aka 6%)
number of payments is 12
So your interest formula looks like: 20,000 x (0.06/12)
Therefore, the interest payment in the first month = $100
BUT as you continue to pay off the loan, your interest payments will shrink, with more of your regular repayment going towards paying off the principal. Allow us to demonstrate.
Over five-years, the $20,000 car loan with a 6% p.a. interest rate could require 60 monthly repayments of around $387.
To work out how much interest you'll pay in the second month, you need to calculate how much of the loan is left to repay (your outstanding balance), which you can do using the formula:
Outstanding balance = principal – (repayment – interest cost of preceding repayment)
= 20,000 – (387-100)
= 19,713
In this case, after the first month, your remaining loan amount would be $19,713. Using that number we can now calculate what your interest payment will be in the second month.
Interest payment (second month) = 19,713 x (0.06/12)
= $98.57
See how this number continues to shrink over the first ten repayments:
| Month | Principal | Monthly repayment | Interest paid | Amount owed |
| --- | --- | --- | --- | --- |
| 1 | $20,000 | $387 | $ 100 | $19,713 |
| 2 | $19,713 | $387 | $ 98.57 | $19,424.57 |
| 3 | $19,425 | $387 | $ 97.12 | $19,134.69 |
| 4 | $19,135 | $387 | $ 95.67 | $18,843.36 |
| 5 | $18,843 | $387 | $ 94.22 | $18,550.58 |
| 6 | $18,551 | $387 | $ 92.75 | $18,256.33 |
| 7 | $18,256 | $387 | $ 91.28 | $17,960.61 |
| 8 | $17,961 | $387 | $ 89.80 | $17,663.42 |
| 9 | $17,663 | $387 | $ 88.32 | $17,364.73 |
| 10 | $17,365 | $387 | $ 86.82 | $17,064.56 |
By the end of the five years, the car loan is all paid off, with the total interest payable being more than $3,000. So on that $20,000 car loan, you've actually paid $23,000.
How interest rates affect car loan repayments
Although not the only thing, interest rates are very much the most important thing that affects how much you pay on a car loan, besides the cost of the car itself. a 6% interest rate on a $20,000 loan is obviously going to cost less over five years than a 10% interest rate.
The lower the interest rate the better in most cases. The table below shows how much of a difference a lower interest rate can make to the total cost of the loan.
$20,000 loan
$30,000 loan
$50,000 loan
6% interest rate
$23,199
$34,799
$57,998
10% interest rate
$25,496
$38,245
$63,741
15% interest rate
$28,548
$42,822
$71,370
The difference between a lower interest rate (6%) and a higher one (15%) is more than $5,000. Not everyone can qualify for one of these super-low rates, but if you can, shop around until you find one.
Car loan repayment calculator
Manually calculating your car loan repayments can be long and complicated, and doing it yourself opens up the possibility of human error, which wouldn't be a good thing. Imagine calculating your borrowing power only to be woefully wrong when it comes time to make your repayments! A good lender should be on top of this before approving your application though…probably.
There's no shame in getting an online car loan calculator to do it for you based on your interest rate, loan term, loan amount and payment frequency. In fact, Savings.com.au has one, which you can use on our site.
What else affects car loan repayments?
You can see in the table above the amount being borrowed can have a significant impact on how much you end up paying. Interest repayments of 6% on a $30,000 loan will be more than 6% on a $20,000 loan.
A longer loan term also influences your car loan repayments. With loans, the longer the loan term is the longer you'll pay in most cases, as you're giving yourself more time to pay interest. For example, that same car loan in the table above with a loan term of seven years instead of five will have higher repayments.
| | $20,000 loan | $30,000 loan | $50,000 loan |
| --- | --- | --- | --- |
| 6% interest rate | $24,542 | $36,813 | $61,356 |
| 10% interest rate | $27,890 | $41,835 | $69,725 |
| 15% interest rate | $32,418 | $48,628 | $81,046 |
Spreading a car loan out over just a couple more years could potentially add hundreds and sometimes thousands of dollars to it.
Another thing that can influence your repayments is the repayment frequency. The default is usually monthly repayments, but you can also have the option of paying fortnightly or even weekly, which could reduce your total interest repayments. Let's take another look at that 6% loan over five years, but with weekly and fortnightly repayments instead of monthly.
| | $20,000 loan | $30,000 loan | $50,000 loan |
| --- | --- | --- | --- |
| Weekly repayments | $23,161 | $34,741 | $57,902 |
| Fortnightly repayments | $23,173 | $34,759 | $57,932 |
| Monthly repayments | $23,199 | $34,799 | $57,998 |
More frequent repayments can help, but the results from the table above show it doesn't make too much of a difference. It's more likely to make a bigger difference with home loan repayments, where more frequent repayments can make a difference of thousands of dollars.
Balloon payments can affect car loan repayments
It's also possible to have your regular repayments reduced through the use of a balloon payment, which is a lump sum owed to the lender at the end of the loan term. These balloon payments can be significant, anywhere between 30-50% of the loan amount, and can be effective for people who want more manageable repayments since the loan principal is being reduced.
Let's look at an example: if you took out a $30,000 car loan for 5 years at 6% interest and had a (30%) balloon of $9,000, your monthly payments would be reduced from $579.98 (no balloon) down to $451. At the end of the loan term, you would then have to pay the $9,000 sum left over in full.
Cost of a $30,000 5 Year Car Loan at 6% Interest Rate (Excl. fees)
30% Balloon
No Balloon
Monthly Repayments
$450.99
$579.98
Total Repayment after 5 years (Repayments + Balloon)
$36,059.40
$34,798.80
Interest Costs
$6,059.40
$4,798.80
Cost Difference
+$1,260.20
Source: Savings.com.au Car Loan Calculator.
Balloon payments can cost more over the loan term in interest, however, and you still have to pay that lump sum back at the end, which can catch some people out.
How to get a lower car loan interest rate
Aside from the oft-parroted advice of doing your research and shopping around (which is repeated so often because it's important), you can help yourself to a lower car loan rate by doing some or all of the following:
Improving your credit score: paying off existing debts and making payments on time can improve your credit score over time, and a good credit score can make you eligible for some of the upper-tier car loans around
Cleaning up your finances: in the same way paying off debts can help with your credit score, no lender likes to see outstanding debts – it's not a good look. Someone with outstanding debts is more likely to get a sub-standard loan, or to not get one at all!
Demonstrate savings skills: lenders like to also see

a history of solid savings

(a few months worth at least), to prove you could continue to meet your repayments should adversity strike (like you losing your job). A buildup of savings could make you more eligible for lower rate car loans.
Look at a 'green' car: certain lenders are now offering 'green' car loans, which are loans with a lower interest rate for vehicles that produce a low amount of carbon emissions. These loans are often under 6% p.a, so you'd be saving the environment and money.
Look to a lender over a dealer: although not always the case, car finance through a dealer usually comes with higher interest rates than a car loan through a car loan provider. Dealers are often more convenient as they handle a lot of the paperwork for you, but is this convenience worth the extra price?
Go secured over unsecured: secured car loans in most cases will have a lower interest rate, since the car itself is used as security against the loan. The lender can take the car back if you fail to meet your repayments, so they don't need to charge you a high interest rate as a safety buffer.
You might also have heard of 0% car finance, which is a car loan that only requires repayments on the principal without any interest. This might seem cheaper but it usually isn't, since 0% finance deals often come with a higher price tag on the car. If this price is high enough, it can negate any potential interest savings.
Savings.com.au's two cents
You should definitely do a calculation of what you can afford before taking out a car loan, either yourself or using an online car loan calculator, of which there are plenty. Ideally, you'd do both to minimise the potential for errors.
Use Savings.com.au's car loan calculator to work out what your estimated monthly repayments might be, remembering that your repayments will change depending on:
The interest rate on the loan
The loan amount (a higher deposit means you're borrowing less)
The loan term (the longer the term the more interest you pay)
The frequency of repayments
The size of your balloon payment (if you have one)
And remember; just because you have a certain car loan that doesn't mean you're stuck with it. Review how much you're spending on your car loan every once in a while to see if you can refinance to a better one. You could save hundreds of dollars if you do.
Disclaimer
In the interests of full disclosure, Savings.com.au and loans.com.au are part of the Firstmac Group. To read about how Savings.com.au manages potential conflicts of interest, along with how we get paid, please click through onto the web site links.
---
Disclaimers
The entire market was not considered in selecting the above products. Rather, a cut-down portion of the market has been considered. Some providers' products may not be available in all states. To be considered, the product and rate must be clearly published on the product provider's web site. Savings.com.au, yourmortgage.com.au, yourinvestmentpropertymag.com.au, and Performance Drive are part of the Savings Media group. In the interests of full disclosure, the Savings Media Group are associated with the Firstmac Group. To read about how Savings Media Group manages potential conflicts of interest, along with how we get paid, please visit the web site links at the bottom of this page.
Latest Articles