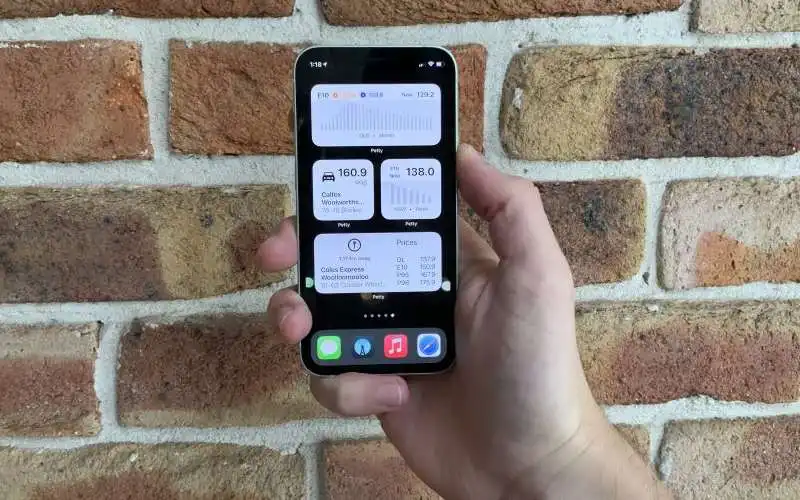 Petty is a new fuel finder app with real-time average fuel prices, and built-in Siri search so you can find cheap petrol while driving.
Petty collates data that has come straight from NSW, Tasmanian, and Queensland government sources, and provides real-time average prices.
It also gives users 90-day historical trend data, and the app's developer Zach Simone said these features are what makes the app stand out.
"This is data that the state governments don't provide directly, which is why it's not particularly common amongst other fuel apps," he said.
Another key feature is its integration with Siri, meaning you can ask for the best fuel prices while driving, which is rare among other fuel finder apps.
There is also widget integration, showing fuel prices from your iPhone's home screen.
"This feature has proven popular, and people enjoy being able to add a widget for the price at their favourite station, or for the average price in their state, to their home-screen," Mr Simone said.
Push notifications are also set to roll out later in 2021.
---
In the market for a new car? The table below features car loans with some of the lowest interest rates on the market.
Approval in 24 hours
Balloon options to reduce repayments
No ongoing fees, no discharge fee
Rates based on a loan of $30,000 for a five-year loan term. Products sorted by advertised rate. Rates correct as of October 19, 2021. View disclaimer.
Petty fuel finder app cost
Petty is currently only available for iPhone and costs AUD $4.49 annually in the App Store.
While other fuel price apps are free, Mr Simone says Petty is "worth the few bucks a year subscription asked for in the savings you'll make by using it".
The app is also distinct in that it uses government-sourced fuel price data, as opposed to crowdsourced data as seen on other apps.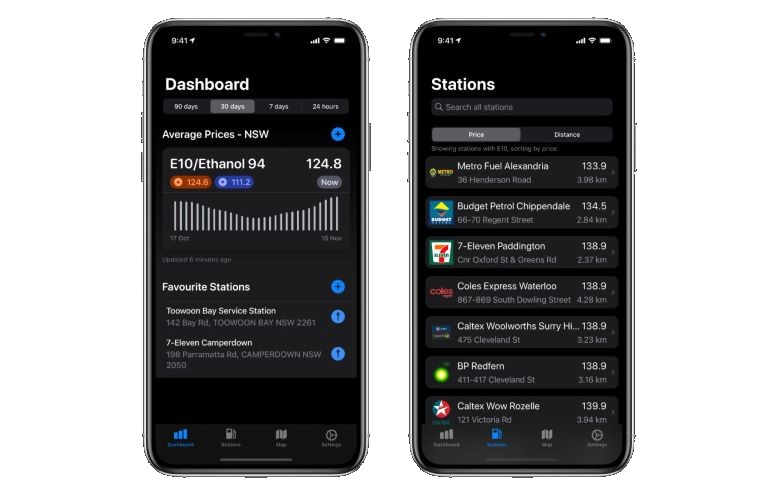 Source: Petty
Petty currently has a 4.5-star rating.
What is the Petty fuel finder app?
Petty is a fuel finder app - currently available on iOS - developed and managed by just one person: Zach Simone.
"Petty started as a spare-time project just over four years ago as a way to build my skills as a software developer. I was looking for something interesting to work on, and the NSW Government had just made fuel price data available, so I thought I'd have a go at making an app with the price data that was available," he said.
"At the time there weren't many apps making use of the real-time data, and most other fuel price apps were using crowdsourced data which isn't as accurate as the pricing given directly by the government.
"It's still a spare-time project, but to this day it remains a fun challenge to work on, and has become my playground for cool new app features that have been made possible over the years - things like Apple Watch apps, Siri Shortcuts, and home-screen Widgets."
Mr Simone also said the name is short for petrol.
"I've since been told by a friend that they thought it was a tease on people who are bargain hunting for cheap fuel - by calling them petty - but that was definitely not my intention," he said.
When will Petty be available on Android and the Google Play Store?
"The first version of Petty, built back in 2017, was also built for Android ... I'd love to re-build the Android app one day and make it available again, but until then I wasn't content with keeping the app available and not keeping it up-to-date with all the shiny features iOS was getting," Mr Simone said.
"Perhaps once notifications are out on iOS, and there are fewer new features to tackle, it'll make sense to re-do the Android one. No promises."
How can motorists save money on fuel?
"Ultimately, knowing the price before you get to a station will mean fewer surprises, and hopefully mean you fill up at the right time, saving you money," Mr Simone said.
"Other [Petty] features like being able to set favourites, and compare the price between two stations help by showing you how much you'll save by choosing one station over another, based on your car's tank size.
"We all know that the price of petrol follows pretty clear trends, especially on the east coast of Australia. The biggest thing you can do is use an app like Petty to stay informed, see where we are in the price cycle, and make sure you're filling up at the right time."
---
Image Source: Zach Simone, Petty