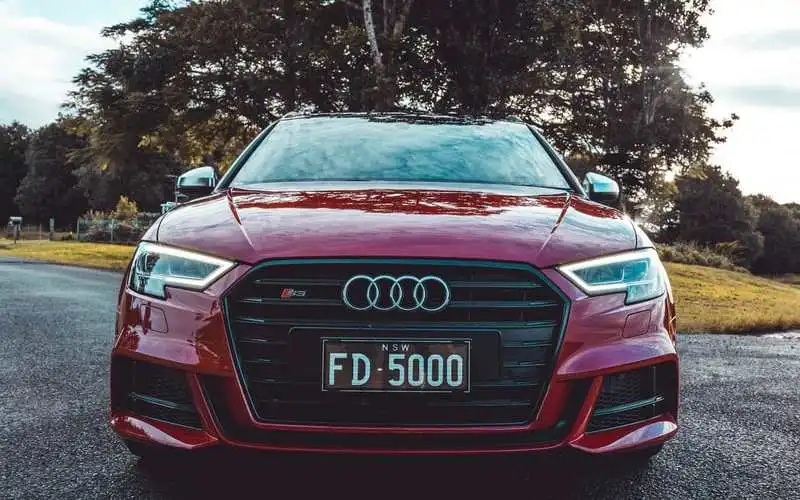 Personalised plates seem to be all the rage, and can provide a bit of a personal touch on your vehicle, but are they worth it?
Some plates can elicit a chuckle while sitting in traffic, while others make you cringe - why pay hundreds or thousands for something that just describes what your car is, for example 'WRX STI'? Nevertheless, personalised plates can be a fun personal touch to your own car, or a good way to describe your business on your business vehicle. But, are they worth it? We've detailed the costs below.
In the market for a new car? The table below features car loans with some of the lowest interest rates on the market.
Approval in 24 hours
Balloon options to reduce repayments
No ongoing fees, no discharge fee
Rates based on a loan of $30,000 for a five-year loan term. Products sorted by advertised rate. Rates correct as of October 19, 2021. View disclaimer.
Are personalised plates worth it?
A few letters pressed on an aluminium plate could end up costing more than $2,000, and in some states there's even an annual fee for the privilege of personalising your plate. We've provided quick details on the costs, with prices correct as of June 2021.
| State | Starting price of basic combination (3 letters + 3 numbers or similar) | Prestige/Custom Plate (6-8 letters or similar) |
| --- | --- | --- |
| Queensland | $485 | $3,500 |
| New South Wales | $180 (+ $109 annual fee) | $355 (+ $534 annual fee) |
| Victoria | $495 | $1,495 |
| Tasmania | $299 | $1,399 |
| South Australia | $180 | $255 annual fee |
| Western Australia | $250 | $535 |
| Australian Capital Territory | $507 | $3,075.60 |
| Northern Territory | $250 (plus other fees at cost) | $250 (plus other fees at cost) |
As you can see, the fees vary wildly, but generally speaking, the more customisation you want, the more you'll pay. There may also be price premiums for themed plates, such as your favourite NRL/AFL team, various slogans, or added fees for putting your business name and number on them. Most states also have clear guidelines on what is/isn't allowed - no obscenities, state acronyms and so on. However, the filters may fail to pick your particular combination up. Whatever you do, just don't end up on Bogan Plates!
View this post on Instagram
Queensland
Queensland arguably has the most user-friendly personalised plates creator, but it also has some of the highest prices. While the $3,500 price tag is for 7-letter combinations, for 6 letters you'll still be paying more than $2,000 in a lot of circumstances. For a cheaper price you can also get monochrome (i.e. black and white) plates of your existing combination for $175.
New South Wales
While the upfront 'order fee' looks palatable, it's not until you do some quick maths that you discover getting a personalised plate in NSW could be a costly exercise. With the Australian Bureau of Statistics data indicating we own our cars for, on average, about 10 years, that $109 annual fee could easily balloon out to over $1,000 over time. And if you want a premium plate, the results are more eye-watering. However, you can restyle your existing plate to monochrome, from the famously awful yellow plates the state gives you for much cheaper, and with no annual fee to boot.
Victoria
While Victoria's premium 'Prestige Plate' price caps out at a relatively low $1,495, the maximum letters/digits you can have is six. On the other end of the scale, there is a wide range of AFL plates and other styles to choose from, often without a price premium like in other states.
Tasmania
Tasmania has a wide range of pricing and themed options. While basic white lettering on a coloured background with three letters/numbers starts off at just under $300, prices vary for other styles. For example, if you want a plate with dogs on it, you'll be paying more than $400. Prestige plates also cap off at six letters/numbers, albeit at a lower price than other states.
South Australia
SA arguably has the least amount of themes and colours available, with the most flexible lettering option standing at five letters and one number on the cheapest price of $180. While basic combinations have a low once-off fee of $180, more customisable combinations up to seven letters can attract an annual fee of up to $255. Extrapolate that over the span of your ownership period, and you could be paying more than $2,000.
Western Australia
In the west, prices seem to vary not so much on the combination you're after, but more on how your plate is styled with the material used. A basic, aluminium plate with up to seven letters customised could cost just $535. If you opt for an acrylic material with up to nine letters customisable, you'll be paying around $700. If you want your surname on the plate to make it easier for stalkers, you'll be paying just under $1,000.
Australian Capital Territory
The ACT arguably has the least user-friendly website for creating personalised plates. While you can make one with your name for just under $1,000, for a fully custom plate you'll be shelling out over three big ones. There's also options to support your local favourite sports team, such as the Brumbies or Raiders, for around $1,500 at the premium level. It is not yet determined if the teams' successes have pushed prices up!
Northern Territory
Things are a bit simpler up in the top end, with a seemingly flat pricing structure for almost any combination. However, pricing is generally more opaque. You pay $250 to apply for your plate combination, and could then be hit with other fees. Such other fees could include the standard number plate fee of around $40. Unlike other states, the NT is explicit in that you don't actually own the plates - you are just paying for the privilege to display them.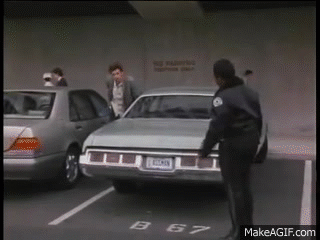 Source: MakeaGIF.com
Savings.com.au's two cents
In many states, you'll be paying around $500 to have a basic three letter/three number combination. While the plates can be a good way to express personality and creativity, at the end of the day… it's a car. Five hundred dollars may not seem like much, but in our view it could be better spent on other things. Although, if you can add your business details to your plate, like some states allow, it could be money well-spent.
One avenue a lot of states now employ is restyling existing combinations for much cheaper. In NSW's case, you'll pay just under $200 to have your ugly yellow plate restyled into a much more aesthetically pleasing slimline monochrome plate. This aesthetic improvement could be worth it.
Article first published 19 August 2020, last updated 14 June 2021.
---
Photo by Angus Gray on Unsplash