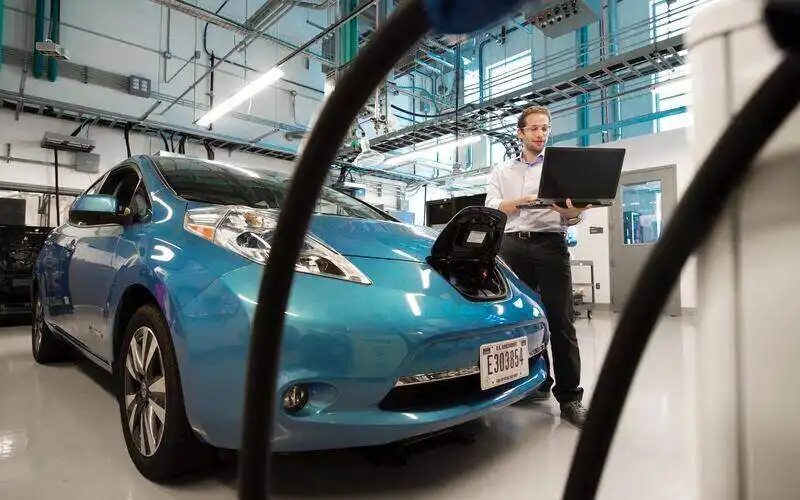 Buying an electric car could become easier for Victorians, with the state government announcing a new $3,000 subsidy.
This subsidy will apply to Zero Emissions Vehicles (ZEV) and will be available for up to 20,000 vehicles from May 2 2021.
According to the Andrews Government in Victoria, this package is part of a $100 million commitment to see fully electric or hydrogen-powered cars represent half of all new vehicles sales by 2030.
Victorian Minister for Energy, Environment and Climate Change Lily D'Ambrosio said the state's transport sector is a significant contributor to emissions.
"This package of reforms makes cars the vehicle for change, by getting more zero emissions vehicles on our roads," she said.
Treasurer Tim Pallas meanwhile said these investments "will encourage more drivers to consider purchasing a zero emissions vehicle – and ensure Victoria leads the nation in zero emissions vehicle uptake."
See also: 'Electric car discount' on the ballot at the next federal election
---
In the market for an electric car? The table below features car loans with some of the lowest fixed interest rates for low-emissions vehicles on the market.
Lender

---

Variable

New

1 year

More details

FEATURED

APPLY ONLINE

Electric and Hybrid Car Loan

Fixed

New

2 years

More details

QUICK APPLICATION PROCESS WITH NO FEES

New Vehicle Fast Loan Low Rate

Quick application process and no monthly fees
Low fixed interest rates with terms of up to seven years
New car loans cover cars up to 3 years old

New Vehicle Fast Loan Low Rate

Quick application process and no monthly fees
Low fixed interest rates with terms of up to seven years
New car loans cover cars up to 3 years old

Fixed

New, Used

5 years

More details

Fixed Car Loan (with Low Emission Vehicle discount)

Quick application process and no monthly fees
Low fixed interest rates with terms of up to seven years
New car loans cover cars up to 3 years old
Unlimited extra repayments
Flexible repayment options
Can apply online
You could win a $1,000 fuel gift voucher. Open to customers who settle a car loan with loans.com.au. Terms and conditions apply.
*Comparison rates based on a loan of $30,000 for a five-year loan term. Warning: this comparison rate is true only for this example and may not include all fees and charges. Different terms, fees or other loan amounts might result in a different comparison rate. Rates correct as of June 27, 2022. View disclaimer.
Other state electric car subsidies
Currently, Australia has mostly state-based incentives for encouraging electric vehicle (EV) purchases, with little on offer at the federal level.
For wannabe electric and hybrid car owners, the following incentives are available apart from this new $3,000 subsidy:
Confusion over Victorian government's two-sided approach to EVs
This announcement of a $3,000 break for car buyers, as well as a $19 million investment in charging infrastructure, has been met with praise by some industry groups.
The Federal Chamber of Automotive Industries (FCAI) for example was supportive, saying it had worked closely with the government to increase the uptake of EVs.
"The FCAI thanks the Victorian Government for its consultation on this issue and we look forward to continuing to develop more policy through the Victorian Government's expert advisory panel to ensure that achievable, practical and innovative long-term strategies are in place to meet long-term, shared objectives for CO2 emissions reduction," FCAI Chief Executive Tony Weber said.
"The FCAI has consistently advocated for a national approach to these issues that ideally would be Federally-led to avoid the prospect of individual State Governments introducing their own standards and incentive programs in support of ZLEVs."
However, Mr Weber also noted that this new package brings into question the Victorian Government's new electric vehicle road charge, the 'electric vehicle tax' dubbed by 25 different organisations to be the "worst EV policy in the world" (see below).
"Road user charging decisions should not be based around specific technologies and particularly those that are in their relative infancy in the Australian market," Mr Weber said.
"An efficient road user charging scheme can address all vehicle users regardless of the type of vehicle they drive, how often it is driven and the purpose of the travel.
"The FCAI will be keen to work with the Victorian and other governments to explore the benefits to the broad-based tax and vehicle charging reform."
What is the Victorian "electric vehicle tax"
The Victorian Road-user charge is set to begin on July 1 2021, assuming it passes parliament in early May.
Essentially, this charge would include a tax of 2.5 cents per-kilometre for full electric vehicles and 2 cents a kilometre for plug in hybrid vehicles.
Vic Roads says this would mean the average EV owner could expect to pay an additional $330 each year in road costs, and according to The Australia Institute, it would be the first tax in the world to directly make buying an EV harder.
In an open letter created by The Australia Institute, 25 different organisations called this proposal "the worst EV policy in the world", including:
Car manufacturers like Hyundai and Volkswagen
Climate advocates like the Clean Energy Council, the Smart Energy Council, the Australian Conservation Foundation and more
Automotive bodies like the Electric Vehicle Council and Transport Alliance
Other companies like Uber and Charge Fox
"No other jurisdiction has introduced such a targeted levy on the cleanest vehicles on the road without significant incentives to balance it out," the letter said.
"Most industrialised countries are prioritising incentives for electric vehicles to benefit from cleaner air and new jobs from a growing industry.
"This new tax means the world's manufacturers are far less likely to send Victorians their best, most affordable, zero emissions vehicles."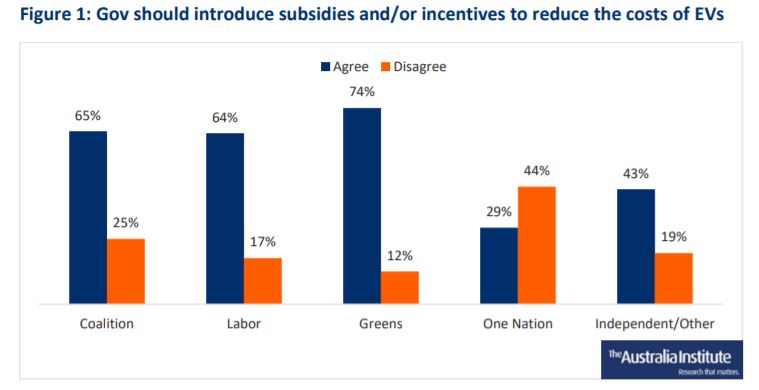 Most Australians seem to agree with further EV incentives, regardless of major-party affiliation.
However, the Victorian Government said its new $3,000 EV subsidy was made possible by the expected revenue from the road charge, saying it "will be introduced at a fraction of the motor vehicle-related taxes and charges other vehicle owners pay, and ensures all road users contribute to the upkeep of our roads".
Related: Affordable electric cars in Australia
---
Photo by Science in HD on Unsplash