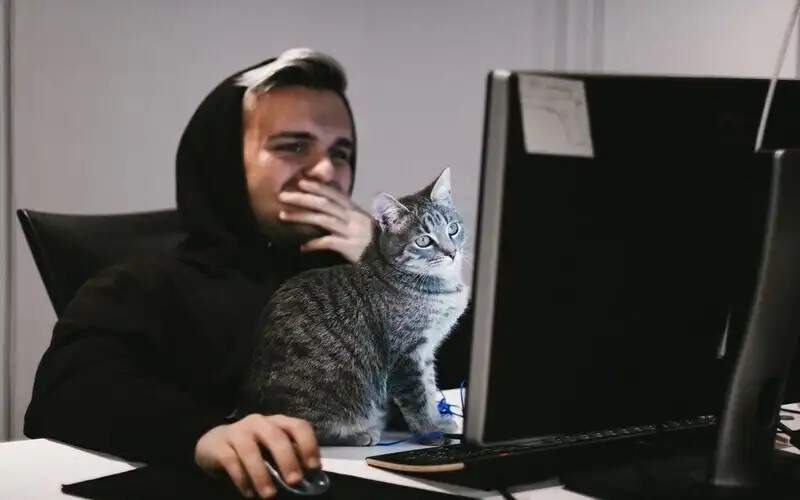 In the aftermath of Black Friday, new research shows Aussies shopped online more than ever this year - and it could be costing them.
Research commissioned by MyState Bank found two-thirds of Australians have upped their use of online shopping during the pandemic this year, and as a result, could be spending hundreds extra on things they don't need.
More than a third of Australians (36%) believe they spend more money shopping online compared with shopping in physical stores.
Need somewhere to store cash and earn interest? The table below features savings accounts with some of the highest interest rates on the market.
Lender

---

4

0

0

0

$product[$field["value"]]

$product[$field["value"]]

$product[$field["value"]]

More details

FEATURED

Online Saver (Amounts < $499999)

4

0

0

0

$product[$field["value"]]

$product[$field["value"]]

$product[$field["value"]]

More details

High Interest Savings Account (< $250k)

4

0

0

1

$product[$field["value"]]

$product[$field["value"]]

$product[$field["value"]]

More details

0

50

0

$product[$field["value"]]

$product[$field["value"]]

$product[$field["value"]]

More details

0

0

0

$product[$field["value"]]

$product[$field["value"]]

$product[$field["value"]]

More details
Rates based on a savings balance of $10,000. Sorted by total interest rates. Refer to providers' websites for bonus rate conditions and for any applicable fees and charges. Rates correct as of June 25, 2022. View disclaimer.
MyState Bank General Manager, Customer Experience, Heather McGovern said many Australians are burning a hole in their pocket with poor online shopping behaviours.
"We calculated costly habits – from using online shopping as an escape from stress or boredom to keeping an item not fit for them to use – are costing online shoppers an average of $424 each year," Ms McGovern said.
"While many Australians enjoy the conveniences of online shopping, the danger is that there aren't many barriers to spending money. Compared to shopping in a store, consumers don't have to put as much effort or thought into adding things to their cart."
According to MyState's research, buying extra to avoid free shipping was the biggest reason for overpaying, with 48% of the 1,000 respondents admitting to it.
Failing to seek a refund for unsuitable items was the second biggest reason, and shopping online as a pastime when bored or stressed were habits admitted to by 24% and 23% of online shoppers respectively.
Other costly behaviours were buying unnecessary items just because they were on sale (21%) and storing credit card details for easier purchases (17%).
[See also: How to control your online shopping during isolation]
Black Friday doesn't see a surge in online bargain hunters
This year's Black Friday sales were predicted to be the biggest ever by the National Retailers Association (NRA), with a 53% increase from 2019's final figures expected.
Despite the official data yet to come out, early data from personal finance app Pocketbook shows online sales actually fell almost 30% this year, defying expectations.
Department store spending looks to have fallen 20%.
Much of this decline could be down to Australians taking a more cautious approach to this year's Christmas spending: Accenture research found 9 in 10 Australians planned to spend the same or less than last year to preserve household budgets.
And yet MyState data indicates a continued swing towards online spending, meaning perhaps this Christmas period will be a bit of a pandemic-driven anomaly.
MyState found 44% of online shoppers are now purchasing items previously bought in-store before the pandemic, like groceries and clothing.
"More Australians are embracing online shopping than ever before, with 65% of people increasing online shopping habits since March. And for those of us that were already shopping online before the pandemic, we're now doing it more often and for a wider range of purchases," Ms McGovern said.
"The shift to online shopping over the last decade has been slowly embraced by most Australians, but the pandemic has put this trend into hyper speed – and there's no going back.
"For this reason, we believe it is important that financial institutions support Australian consumers to navigate this new world with increased confidence."
MyState also provided five top tips for shopping smartly online:
Buy more, but less often.
Abandon the cart for a day or two, and come back to it.
Delete pre-saved card details to curb impulse purchases.
Create separate email accounts for promotional purchases.
Use e-coupons and compare prices with similar sites.
---