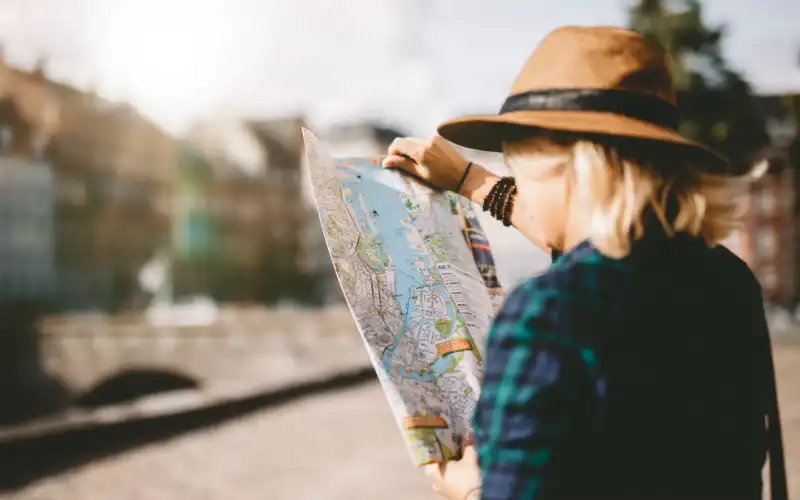 Photo by Jacob Lund via Adobe Stock
Macquarie Bank has announced it will scrap international fees from its credit cards at the beginning of next month.
From next Monday, 1 July, Macquarie Black Card and Macquarie Prestige Card customers will no longer have to pay international transaction fees or be charged the 3% overseas cash withdrawal fee.
The bank now offers a transaction account and credit cards with no international fees, in a bid to support customers who regularly travel.
Head of Personal Banking for Macquarie's Banking and Financial Services Group Ben Perham said the change meant customers would benefit from a leading travel experience all packaged within their everyday banking accounts.
"We know many of our customers travel overseas and we're always looking at ways to improve their experience," Mr Perham said.
"We understand that international transaction fees are frustrating, so we're delighted to announce this change so our customers can use their Macquarie credit card more effectively on the go, wherever they are in the world."
The standard cash withdrawal fee will still apply when customers use their credit card at an ATM, at home or overseas, but Macquarie are slashing the standard interest rate on cash advances to match the standard purchase rate of 20.70%.
In addition, Macquarie will also cap cash advance balances at A$1,000 at the end of August, and introduce up to 55 days interest-free on purchases made while customers have a balance transfer within a promotional period, which will take effect from late October.
Currently, customers must repay their balance in full, including any balance transfer amount, before they receive 55 days interest-free on purchases.
This change means customers could pay less interest on purchases while retaining the promotional rate on their balance transfer.
"We're being proactive in helping our customers manage their finances effectively and avoid problematic credit card debt," Mr Perham said.
Macquarie is also notifying customers on their monthly statements when they're approaching the end of a promotional period on their balance transfer, making it easier for customers to keep track of their credit card balance and stay on top of their repayments.
Macquarie bans gambling on its credit cards
Macquarie are also blocking credit card transactions registered under a gambling or lottery merchant code, which it says is a "consumer protection measure".
The changes, to begin on July 1, will mean any transactions classified under the merchant codes as gambling will be blocked when the customer tries to pay.
The move is in response to growing concerns about easy access to credit by problem gamblers.
Credit cards that allow gambling transactions are usually categorised as a cash advance. Cash advances incur a cash advance fee, which can either be a flat or percentage fee based on the amount of money you withdraw.
On top of this, interest is charged on cash advances from the time you make the withdrawal, and the interest rate for cash advances can be as high as 29.49% p.a. Cash advances have no interest free days either, meaning you'll be charged interest from that day until you pay off the balance.
But the controls will have limitations that are out of Macquarie's hands. For example, if a lottery ticket is purchased from a newsagent with a terminal that's not classified under the gambling merchant code, the credit card transaction can't be blocked.
"There will be other instances where we are unable to block the authorisation of gambling or lottery related transactions. You'll continue to be responsible for these, and all charges on your card," Macquarie said.
For example, using a credit card for non-gambling activities at a casino, such as purchasing food or drink can still attract the cash advance fee and interest rate.
---
Latest Articles