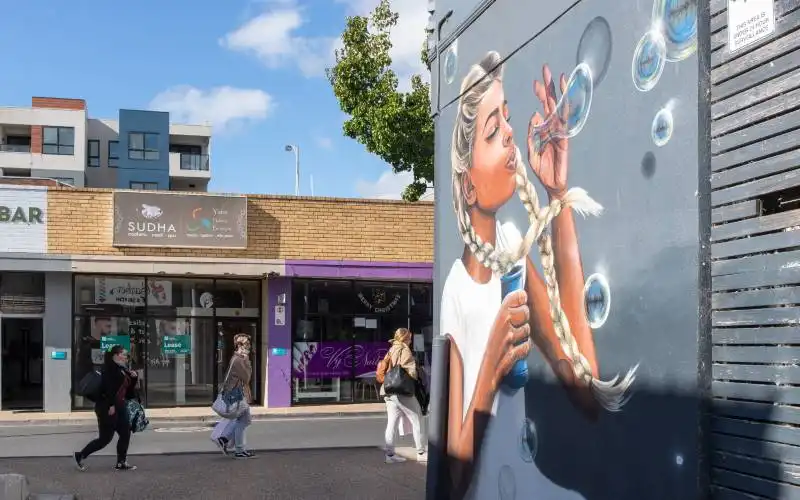 Retail turnover rebounded by 0.6% in January 2021 after a surprising fall over the Christmas period.
Australians returned to the shops in January with retail turnover up 0.6%, according to preliminary retail figures released today by the Australian Bureau of Statistics (ABS).
When compared to January 2020, turnover rose 10.7%.
"There continues to be variations in retail sales between states and territories, as COVID-19 restrictions are tightened or eased in different parts of the country," said ABS Director of Quarterly Economy Wide Surveys Ben James.
All states and territories recorded rises in retail trade in January with the exception of Queensland, where turnover fell -1.5% when a three-day COVID lockdown in Brisbane impacted retailers.
The snap lockdown led to falls in spending across household goods, clothing, footwear and personal accessories, and department stores.
New South Wales led the increases in retail turnover, recording a 1.0% rise in spending as COVID restrictions over December were eased in January.
Overall, food retailing led the increases by category as supermarkets recovered, following a 1.7% fall in December.
Victoria and NSW led the rise in supermarket spending after COVID restrictions affected Christmas celebrations.
See also: What Christmas retail boom? Turnover plummets 4.2% in December
Today's preliminary retail figures follow Commonwealth Bank's (CBA) latest monthly Household Spending Intentions (HSI) series showed an improvement across a number of spending categories in January after a flat spending period in December.
Strong gains were seen in home buying spending intentions, with home loan applications and Google searches related to home buying surging in the first month of 2021.
"We continue to expect the Home Buying market to be a key source of support for the Australian economy in 2021 – driven largely by the very low level of interest rates," CBA's report said.
CBA recently predicted house prices would rise by a whopping 16% over the next two years, by 8% in 2021 and 6% in 2022.
The bank expects house prices to tick 9% higher and apartment prices to rise by 5% this year alone.
Meanwhile, motor vehicle spending intentions trended sideways in January, with some of the momentum evident in the latter half of 2020 subsiding.
There was a decline in the number of Google searches relating to motor vehicles and a decline in car loan applications in January 2021 compared with the same time last year, however the number of vehicle purchases was higher.
"The improvement in the housing sector should help the outlook for the motor vehicle sector. RBA research has shown that spending on motor vehicles generally has the highest response to changes in property prices," the report said.
"Working against this trend is the increasing shift to work-from-home."
Recent half-year results from Carsales.com.au shows a 2% growth in car sales over the second half of 2020, despite COVID conditions.
Car sales have been rebounding in recent months, putting an end to nearly three years of consecutive monthly declines.
---
Photo by Mitchell Luo on Unsplash