A good rewards program can really make or break a credit card for some people. A study by Citi in 2017 found that 56% of credit card users in Australia would choose a credit card based on its rewards program. Being rewarded for your everyday credit card spend in the form of points (which can be used towards flights, hotels, events etc.) and cashback offers can seem like getting something for nothing, so it's not hard to see why people value them so highly.
But if you didn't know already, rewards programs don't always represent good value. Some of them aren't suited to people with lower monthly spend levels, while some points really just aren't worth all that much to begin with. Because of this, you often need to spend a sizeable amount of money to actually earn a useable number of points.
It would be a shame, therefore, to see all your hard-earned spending go to waste because you weren't aware of two things on your card: a points cap and a points expiry date. To help you avoid getting caught out, we've explained what both of these are in detail below.
There's been a recent warning that credit card rewards programs are worthless unless you're a high spender. #9Today pic.twitter.com/vl6FVVQw0t

— The Today Show (@TheTodayShow) April 16, 2017
Rewards point caps
A rewards point cap is a limit imposed by the card provider on the number of points you can earn in any given month or year. Rewards programs themselves don't actually have points caps – it is the individual card that does, set by the provider. So you'll usually find that different cards from the same provider will have different (or-non-existant) points caps.
Having a points cap can seriously limit your ability to earn points, especially if you're a big spender. For example, a card that places a cap on points earnt after $5,000 is spent a month won't be beneficial to someone who spends $7,000 a month on their card, especially if they're someone who looks to maximise their rewards point earnings. Another card might cut you off after spending $60,000 in a year, which also might not be enough.
There are actually two types of points cap: hard caps and soft caps.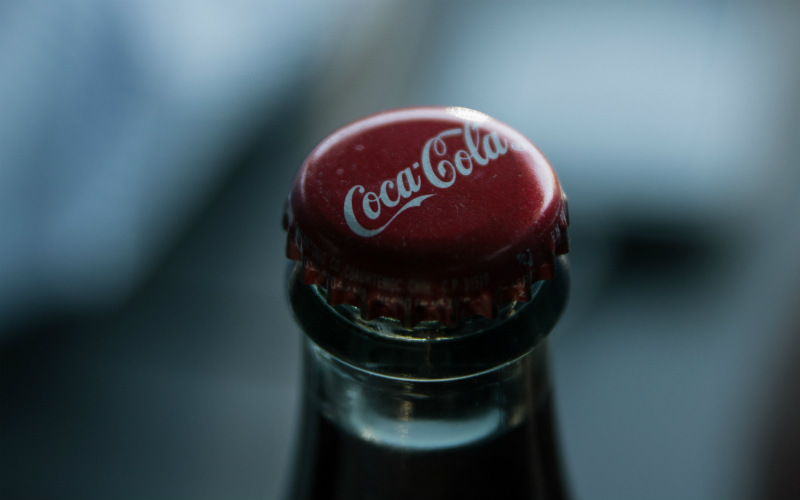 Not this type of cap. Source: Unsplash
Hard point caps
A hard points cap is essentially what we've discussed above; you won't be able to earn any more points at all after reaching a certain spend level, either in a month or a year. Alternatively, some might cap you once you reach a certain number of points in a month or year, which can be achieved with less money depending on how efficient you are with your spending.
Of course, there are some cards with points caps that are so absurdly high that they may as well not be there at all. Certain rewards programs have a cap of 1,000,000 points – this is the equivalent of spending hundreds of thousands of dollars a year. If you actually spend that much then all the more power to you.
Soft point caps
A soft points cap, on the other hand, is when the card offers reduced points once you hit a certain amount, typically within a month or statement period. A common soft points cap you might be is something like: one point for the first $3,000 spent each month, then 0.5 points uncapped. These softer caps are usually unlimited, but can still drastically reduce your earning potential. One rewards point is worth very little as is, so earning less than this can make it very difficult indeed.
Important note: depending on the provider, they may not actually list a soft points cap as a cap at all. Hard points caps are much more likely to be easily visible, but you should still check their rewards details before applying. You can usually find this information in the Product Disclosure Statement (PDS).
Do all cards have points caps?
Absolutely not. It used to be more common for rewards cards to cap their points, but now there are plenty of uncapped rewards cards out there from a large number of providers – just search for uncapped cards on any comparison site to get a list. The only thing you need to be aware of for uncapped cards is that they are more likely to;
This is because these uncapped cards are also more likely to be classed as 'premium' cards, with some useful extra features to boot. To get the most out of these uncapped credit cards, you might need to be prepared to spend a little more each month to make up for the annual fee.
Rewards point expiry dates
What if you only spend a little bit each month? You can slowly accumulate the rewards points over the course of a few years and splash out for a big occasion when it arises, right? Well, not if your card comes with an expiry date you can't.
As opposed to points caps, where the individual credit card sets the cap, expiry dates are set by the rewards program and are usually inflexible. The expiry date will usually be after a certain number of months from when you first activate your account. Looking at some of the most popular rewards and frequent flyer programs out there, their expiry dates are currently as follows:
So you can see there are varying lengths of time that rewards programs have for their expiry dates. Some have none, while others can last for as long as 36 months. Each bank and provider should have an FAQ section about their rewards program as well as information in their PDS – you should definitely read this to know what will happen should your points expire. To give you an example of what this might look like:
From the Qantas Frequent Flyer website (accurate as at November 2018):
Your Qantas Points will not expire as long as you earn or use Qantas Points (excluding family transfers or the conversion of points from Qantas Business Rewards) through your Frequent Flyer account at least once every 18 months. This includes earning or using Qantas Points with our program partners. The time period starts from the date of your last activity (in the case of earning points on eligible flights, that is the date the flight was taken).
How to avoid points expiry
The most obvious way of avoiding the expiry of your points is to use them! This might seem simple enough, but Citi also found that 47% of rewards card holders like to accumulate points even if they don't use them. Given that the average cardholder is sitting on about 50,000 points (also Citi), this seems like a lot of points going to waste, especially if they're in a program where points expire.
To avoid your points expiring, you can set yourself a reminder for the date your points could potentially expire – be it 18 or 36 months from the day. This could be purely precautionary, because remember: most rewards programs don't have hard expiry dates.
What we mean by this is that points usually expire only if you don't use any at all. So you can avoid having your points expire simply by making any purchase within the time frame – the expiry date will then restart from that day. The cheapest things you can get with points are things like gift cards and vouchers, or individual products from the program's catalogue. Redeeming your points for one of these if you need to get something before they expire can prolong the life of your remaining points, but be warned: these items generally represent the worst value for money from rewards programs,while flights and seat upgrades tend to be the best.
If you don't think you can get enough points for a flight in time, then maybe you should consider a program with no expiry date.
Is it possible for cards to have both?
It's entirely possible for cards to have both expiry dates and points caps, just as it's possible for a card to have neither. It's more likely that a card will have an expiry date given that they're program-based instead of card-based.
Having both can be a problem if the two combine to limit the number of points you can earn and expire too soon. Let's say you're limited to earning points on $3,000 a month and also have an expiry date of 18 months. That's a limited time to earn the large number of points you need to get a free flight, and having a monthly cap in place could make it near-impossible. This might not necessarily be a problem – if you prefer redeeming your points for things like grocery and fuel discounts, then one of these cards might be ideal, especially since they are more likely to be cheaper (i.e. low annual fee).
A quick scan of the market shows that there are a few dozen cards with neither an expiry date or a points cap. There are also a handful of these cards with annual fees under $100 too, so there are bargains to be had for the rewards junkies out there.
Should you not consider cards with caps or expiry dates?
Just because a card has an expiry date or a points cap doesn't mean you should automatically discount it from what we're sure is a very thorough shortlist. There are a number of reasons why you might ignore them:
The points cap might be irrelevant to you: if you spend $3,000 a month on your card, then a soft cap of $5,000 a month probably won't matter to you that much.
The expiry date might be too long to be of concern: 36 months is a long time after all.
The card might have an excellent signup bonus on offer:

read our article on signup bonuses for more info on these. You might not have to use the card for too long to receive a bulk points injection.
The 'soft' cap might still be pretty good: some cards go from 1.5 or more points per dollar to the standard one point per dollar after the cap is reached – so you could still earn plenty afterwards.
You remember to use your points frequently: an expiry date is meaningless if you actually use the points regularly.
Savings.com.au's two cents
We'd highly recommend considering carefully what you want out of a card, not what a card's marketing campaign is telling you. There are plenty of solid cards out there that have a points cap or an expiry date – they're generally not an indication of a card's quality. For people who only spend a small amount each month on their card, you'd probably be better off looking for a higher earn rate, lower interest rate and a low annual fee. Conversely, big spenders who travel a lot have a lot to gain from a card that doesn't limit the number of points they can earn.