More and more Australians are turning to tiny homes in an effort to remove themselves from the grips of the nation's housing crisis.
As renters struggle amid record-low vacancy rates, homeowners grapple with decade-high interest rates, and construction fails to outpace demand, the appeal of an affordable – albeit small – home is understandable.
Much of it likely has to do with some notable features of tiny homes, like those produced by Brisbane-based Tiny Mobile. They may offer buyers a shiny new roof at a sub-$100,000 price tag and a move-in date just weeks after the paperwork has been signed.
That's in stark contrast to a traditional home. Unless you've been hiding under a rock lately (or maybe in a big, gated, mortgage-free mansion), you're likely aware we're currently in a housing crisis. The value of Australia's traditional housing stock just surpassed $10 trillion. Let that sink in for a second.
A perfect storm has helped to brew the housing crisis we've found ourselves in.
Let's cast our minds back to early 2019. Interest rates were at a then-record low, most of us had never considered the prospect of a pandemic, and the average price of an Australian home was under $650,000, according to Australian Bureau of Statistics (ABS) data.
Cue 2020. The nation slammed to a halt as we tried to stop the spread of COVID-19. Few industries were left unscathed, and construction was no exception. Supply chain challenges, lockdowns, and restrictions on movements left a glut of unfinished homes dotted around the country, with major ramifications on housing supply.
So, now we find ourselves facing a catch-22. We don't have enough houses and we're not building new ones fast enough, with higher interest rates apparently now to blame for much of the building slowdown. In response, housing prices have soared. The average home came with a price tag of nearly $900,000 in early 2023 – a near-40% jump over a four year period.
On top of that, rampant inflation saw the Reserve Bank of Australia (RBA) embark on its fastest rate hiking spree on record, sending the cost of servicing a home loan skyrocketing. That's knocked many buyers, particularly first home buyers, for six … years that is. That's around how long it's now estimated to take a first home buyer to save a 20% deposit.
Tiny homes: A solution to the housing crisis?
"The whole idea and concept around why I started the business three years ago was to tackle affordability and the housing crisis," Tiny Mobile co-founder Eddie Davies told Savings.com.au.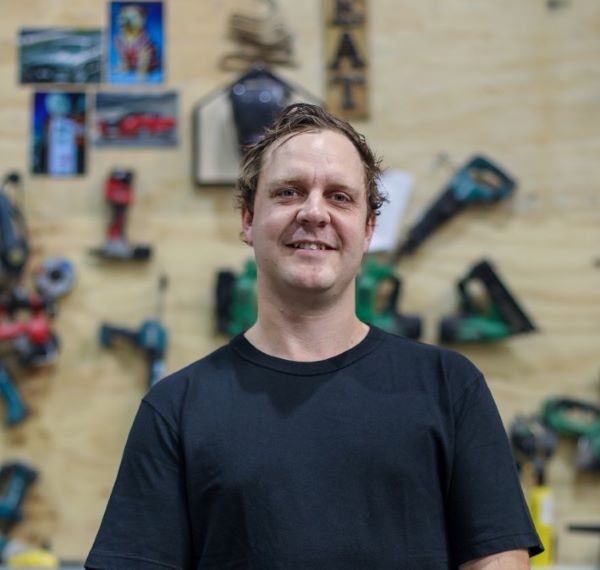 Image supplied: Tiny Mobile co-founder Eddie Davies
"And we've come at it with a bit of a left field approach."
Mr Davies and fellow co-founder Joe Chan are the people behind over 100 mobile tiny homes shipped all around the country. The company's newest offering, The Joey, measures 7.5 metres by 2.5 metres and comes with a price tag of $85,000.
"We can utilise these tiny homes as a stepping stone for us, and when I say us, I'm one of them," Mr Davies said.
"They're in the range of 25- to 35-years old and can't get into the property market because you need such a substantial amount of money to get in there."
A tiny home is just that: A small living space complete with bed, kitchenette, and bathroom. However, as far as regulators are concerned, they're a caravan. That means they can be 'parked' in a leased paddock, a friend's backyard, or on a parent's driveway, allowing an owner reprieve from the property market for a time.
Tiny Mobile is also creating a short-term holiday letting platform, offering holiday-makers the chance to spend time in nature in the comfort of four eco-friendly walls. It intends to connect property owners with tiny home owners, while Tiny Mobile would be in the middle playing the role of property manager.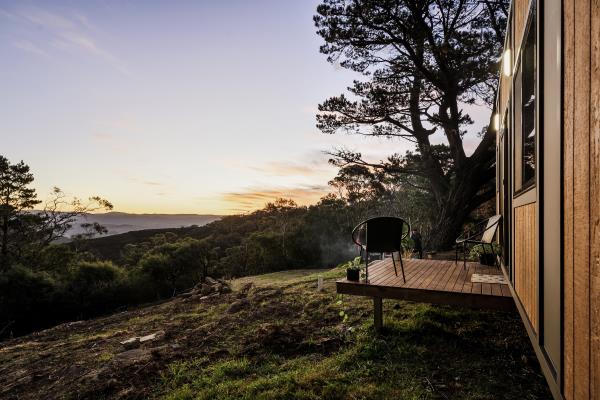 Image supplied: The Joey
"You could put a tiny home on a property and you can start to save up for a deposit for a house," Mr Davies said.
"But once you get that deposit for a house … you can give that tiny home to us to manage.
"So, you now have a property, and you have an asset that's making money."
"As an example, we've got a property out of Crescent Head, in northern New South Wales.
"We've seen 70% occupancy at $200 a night, which annualised is over $50,000 a year."
Tiny Mobile homes can be constructed in as little as seven days, thanks in large part to innovative and sustainable materials. The walls are created by Bondor using BlueScope steel designed to suit the Australian climate while the timber products are made by Weathertex using just two ingredients: eucalyptus hardwood and paraffin wax.
"The major benefits to using Bondor products are not just performance-related, but also cost," said Barry Mitchell, Bondor state manager of NSW and ACT.
"Our locally built panels incorporate an internal and external wall so homes can be constructed within the week, making the cost of materials and labour significantly more affordable.
"We've been working with Tiny Mobile for 18 months, and the market for tiny homes, in New South Wales particularly, is growing rapidly."
Can you take out a home loan for a tiny home?
Considering it's priced at just $85,000, it mightn't surprise most that many people taking out a loan to snap up one of Tiny Mobile's tiny homes can own it outright in as little as three to five years. Though, at this point, they wouldn't be signing up for a mortgage.
As mentioned above, a mobile tiny home is technically classed as a caravan. They can be registered as such and, while they're not really designed for travelling, they can be transported long distances by car.
So, rather than a home loan, those looking to finance the purchase of a tiny home will likely end up with a car or personal loan.
According to Savings.com.au's Car Loan Calculator, a borrower taking out an $85,000 car loan with a 7% per annum interest rate over a three year term could be making around $1,985 a month in repayments.
But unlike most recreational vehicles purchased through a car loan, Mr Davies argues the value of a tiny home won't necessarily depreciate.
"Identifying and understanding what a tiny house is is one of the things that we're having a bit of pushback on.
"It is a caravan?
"If it is a caravan, it's a depreciating asset.
"But as a house, it is not a depreciating asset."
Mr Davies said he's working to educate lenders about Tiny Mobile's products in hopes of eventually providing a longer-term financing solution.
---
---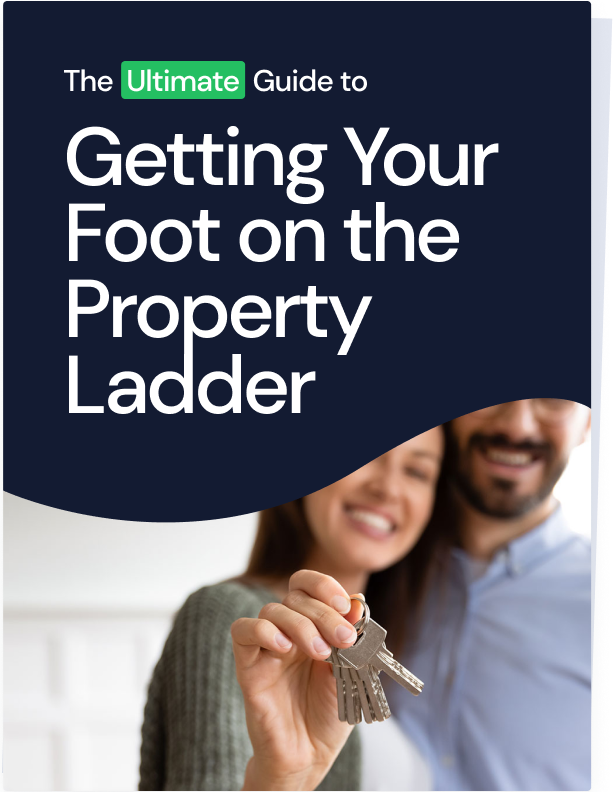 Ready, Set, Buy!

Learn everything you need to know about buying property – from choosing the right property and home loan, to the purchasing process, tips to save money and more!

With bonus Q&A sheet and Crossword!